Leading Edge '22 Christian Bockelmann Commits to Yale
Follow Leading Edge on Instagram, Twitter and Facebook.
Christian Bockelmann had his fair share of high-level collegiate suitors when he went through the recruiting process in September.
That's not much of a surprise. The Leading Edge 2022 attackman and midfielder, who's been a driving force behind Rumson-Fair Haven's success this spring as a junior, had a great summer heading into last Sept. 1. It didn't take long for schools to notice the dynamic offensive presence and offers quickly materialized from some of the best schools in the nation.
One of them, though, had a bit of an ace in the hole. For Yale, it came in the form of fellow LE '22 Konrad Miklaszewski. The Montclair LSM had already verballed to the Bulldogs, and as a result, was in one of his best friends' ear about also going to school in New Haven.
"I was talking to Konrad about Yale during my recruitment, and he just said, 'you've got to try to get here. You've gotta come here," Bockelmann said. "He said, 'we have to play together in college. We have to push each other in practice.' I just knew that if he was going and what he stood for and what he wanted to do, it was the same as me. I knew other people there wanted to achieve success."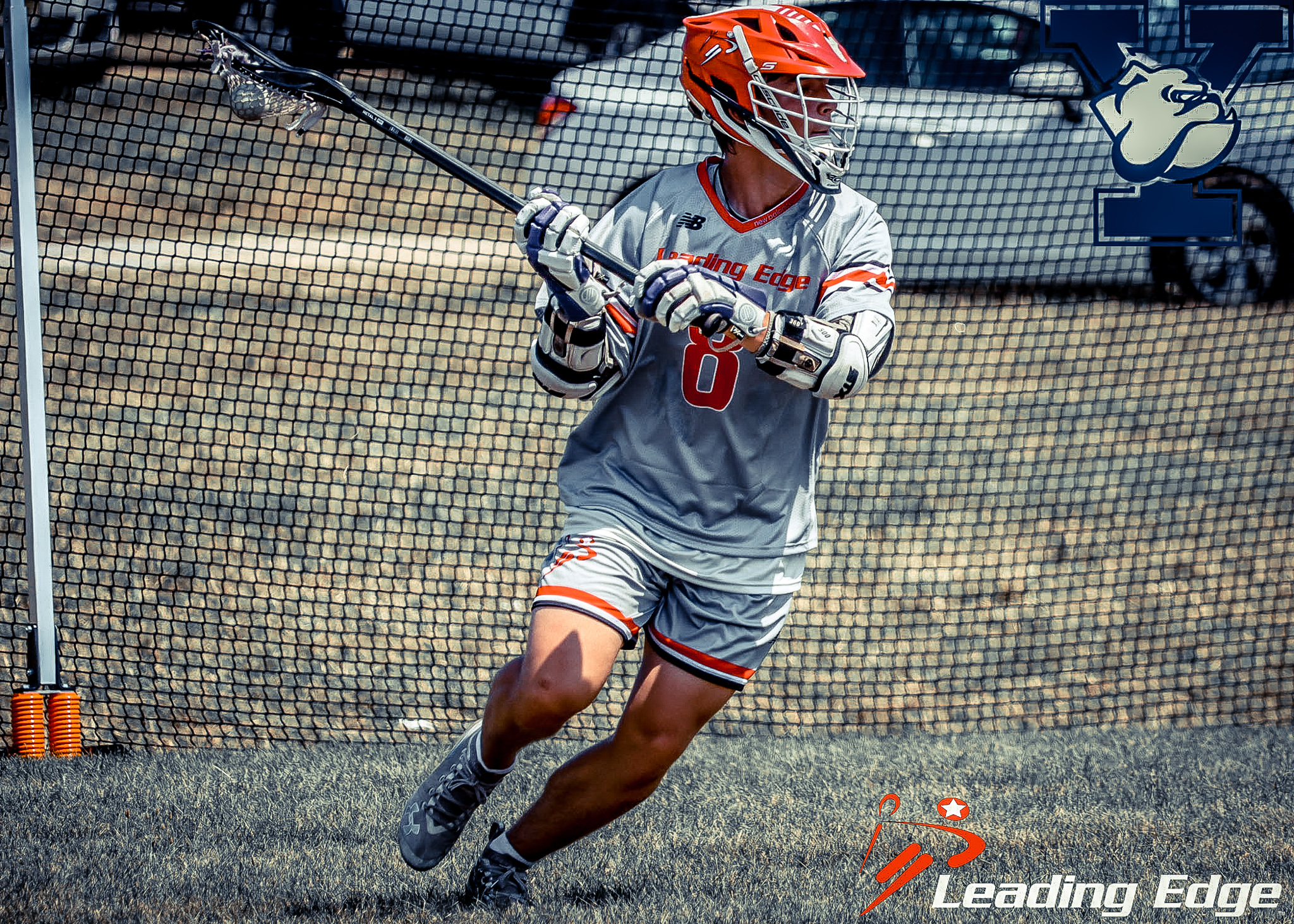 Another Leading Edge Bulldog
Not that Yale needed much help to help sell itself, but Miklaszewski's sales pitch helped put the Bulldogs over the top. Bockelmann committed to Andy Shay's prestigious program, joining LE '21 alum Drew Friedman (Lawrenceville) as Bulldogs. For Bockelmann, Yale was the perfect fit for everything that he wanted in a school, from the unbeatable academics to the elite lacrosse program that won the 2018 national title and played for another one in 2019. Bockelmann and Miklaszewski will join LE '22 teammates Ryan McLaughlin (Mountain Lakes / Penn) and Harry Laferriere (Kent, Conn. / Brown) in the Ivy League.
"I wanted a school that would challenge me to the full extent both academically and athletically," Bockelmann said. "I feel like there's no other school that could do both the way that Yale does. It was where I wanted to be from the beginning. When they first reached out, I thought that it was where I could see myself the most. It was where I wanted to end up."
"I knew what Yale stood for and it was what really attracted me to the school," Bockelmann continued. "I knew that other kids are going to push me and I'm going to push them. It's a place with a family atmosphere that leads to success. Everybody had like goals to the ones I had and that's what attracted me more to it than any other school."
Challenge Accepted
It's clear that Bockelmann doesn't shy away from a challenge. That's a mentality that he's had for a long time and one that's not going away any time soon. He knows that going to Yale will push him to the limits, but it's something that he welcomes. He saw it on a visit to campus when he met a football player who gave him a lot of intel on how day-to-day life as a Bulldog is. That helped confirm Bockelmann's decision.
"When we talked, he and I felt like we were aligned on what we both wanted," Bockelmann said. "He said he came in the fall and it had been the best two to three months of his life. He said, 'it's everything you think it's going to be and more.' Everybody is similar in that they work hard and are disciplined and want to achieve great things, and he also said, 'if you get here, you'll never regret it, and it'll be the high point of your life so far.'"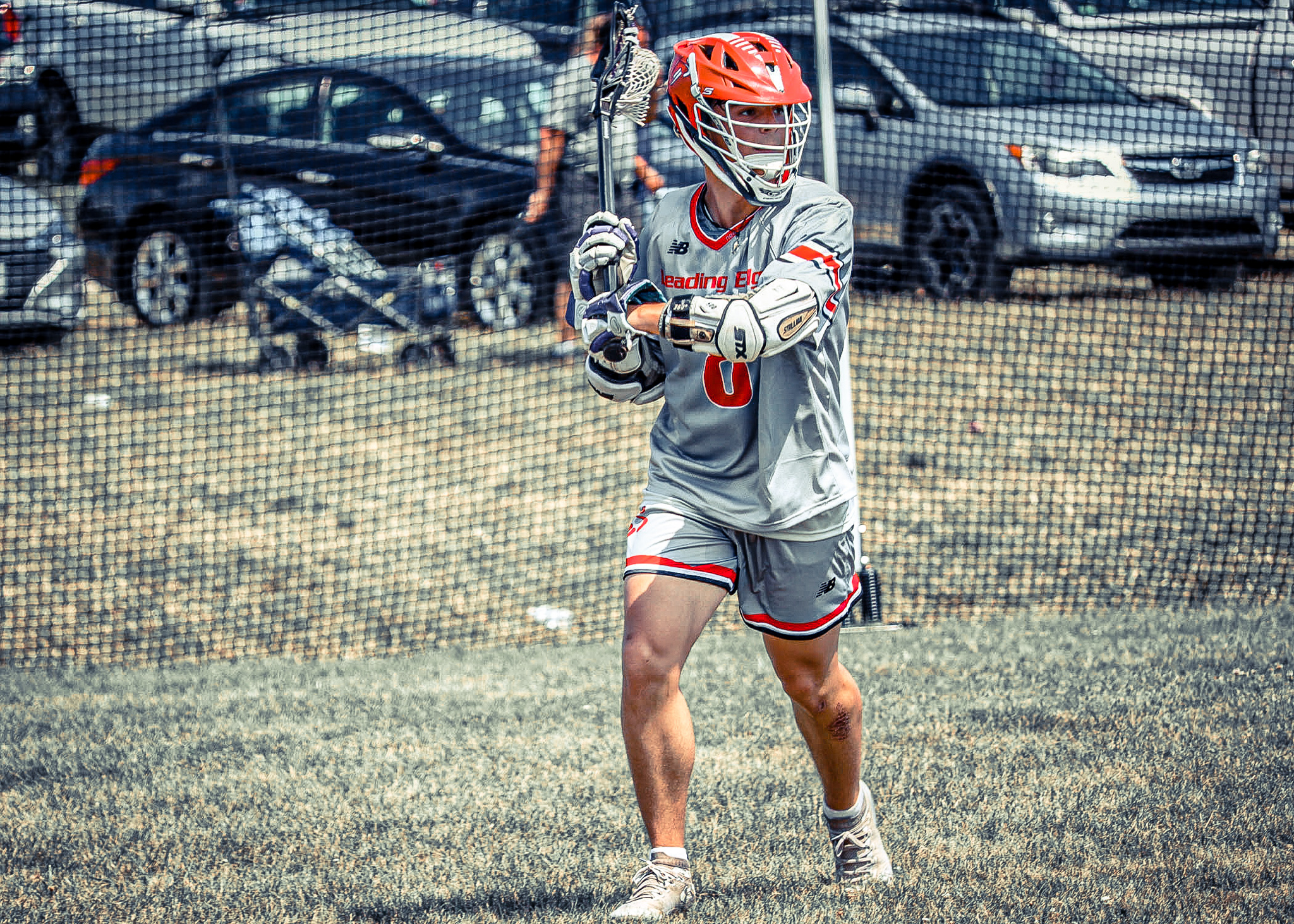 Embrace the Grind
Bockelmann has had a breakout spring for Rumson-Fair Haven, helping the Bulldogs stay out of the loss column with 30 goals and 12 assists despite missing four games with an injury. His productivity and leadership are two traits that have made a positive impact. It also shows the progress he's made since coming over to Leading Edge in sixth grade. Much in the same vein that he's embracing the challenge of playing at Yale, he opted to take himself out of his comfort zone by coming over to New Jersey's top club.
"I was looking for club teams and I just realized that Leading Edge is the place to be if you want to play in college and if you want to be the best player you can be," Bockelmann said. "The Roys (Chris and Tim) are hard on you because they see potential in you as a player. They know that if they push you to succeed, their players will react well to that adversity. It'll show on the field and for each player personally. I could tell from one of my first practices that this is a group of guys that actually care and can push me."
Leading Edge Poster Child
From his perspective, Chris Roy hasn't found himself needing to push Bockelmann all that much. The Leading Edge director has always seen a different kind of work ethic from Bockelmann, and it's no surprise to him that his pupil will end up at one of the best schools in the world.
"Christian always relished putting in the work needed to get better and to get to the elite level that he looked for," Roy said. "He's a tireless worker who's very cerebral in how he plays the game. He prepares like a pro and practices like one. Christian plays hard and offers a lot of versatility. He gives us options in how we can use him, both as an attackman and a midfielder, and he's just a kid who embraces everything that Leading Edge is about. We couldn't be happier for him to end up at Yale and we know that he'll do great things as a Bulldog."
Leading Edge 2022 Commitments
(Click here for all Leading Edge commits)
Ryan Bilello, defense, Manasquan – Colgate
Christian Bockelmann, attack/midfield, Rumson-Fair Haven – Yale
Tripp Didden, defense, Deerfield (Mass.) – Johns Hopkins (Commitment story)
Matt Dollive, midfield, Wall – Army
Luke Engelke, faceoff midfield, Pingry – Duke (Commitment story)
Mikey Kloepfer, midfield, Scotch Plains-Fanwood – Merrimack
Harry Laferriere, goalie, Kent (Conn.) – Brown
Dylan LeBlanc, defense, Manasquan – Loyola
David Link, attack, Delbarton – Villanova
Ryan McLaughlin, LSM, Mountain Lakes – Penn (Commitment story)
Konrad Miklaszewski, LSM, Montclair – Yale (Commitment story)
Jaz Zanelli, goalie, Seton Hall Prep – Bucknell (Commitment story)