Leading Edge '22 Tripp Didden Commits to Johns Hopkins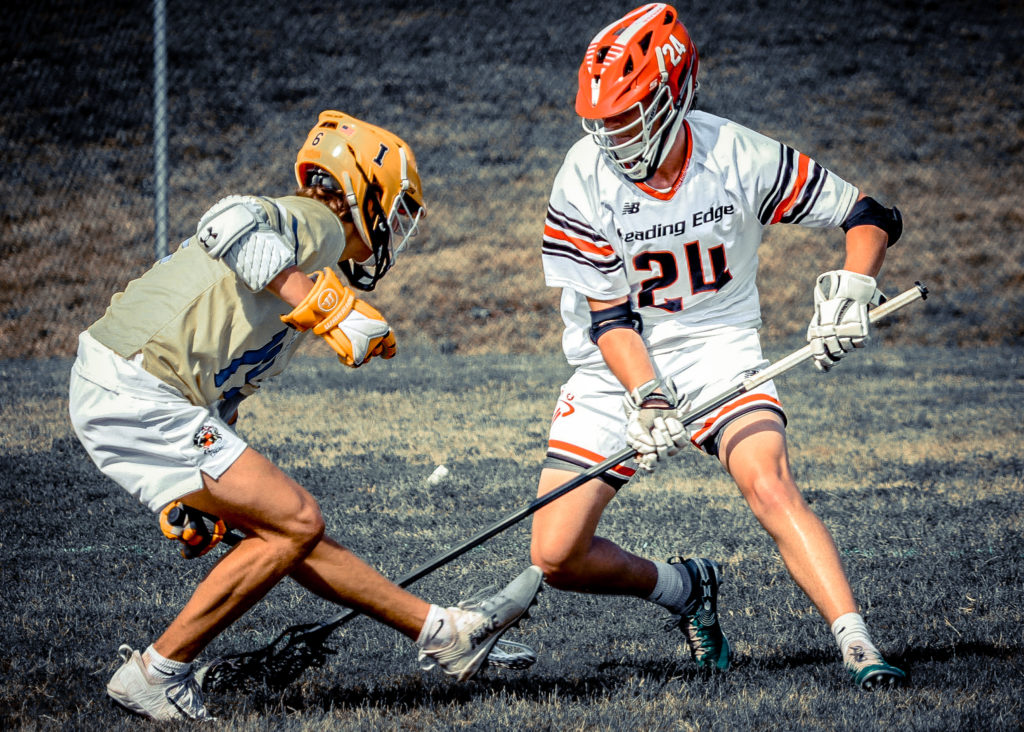 Follow Leading Edge on Instagram, Twitter and Facebook.
Tripp Didden had the confidence that he could play college lacrosse at a high level coming into the summer. The Leading Edge 2022 and Deerfield Academy (Mass.) defenseman felt like his stock had risen in the past year. He felt good about his chances to emerge as a top-flight defenseman after a strong recruiting summer with Leading Edge.
After the first two games of the summer, Didden didn't think he'd be a high-level recruit. He knew it after putting together a pair of impressive performances in wins over fellow National Lacrosse Federation founding members Crabs and Big 4 HHH.
"I knew that I had started to make strides last year and still had a lot of work to get to where I wanted to be, and then I got my confidence up even more because I did some serious damage in those games," Didden said. "I think I had, like, three caused turnovers in both games, and I felt like I could lock up anyone."
A Dominant Summer
That day served as a springboard for a dominant summer from Didden.
"Judging from the summer, he's gotta be one of the better defensemen in the Class of 2022," proclaimed Inside Lacrosse Director of Recruiting and High School Content Ty Xanders.
It didn't take long for schools to notice, one more than others. College lacrosse titan Johns Hopkins, with its new coaching staff spearheaded by new head coach Peter Milliman, reached out to Didden immediately. The attention from one of arguably the best program in college lacrosse history was a lot for Didden to handle, but it didn't take long for him to realize that he wanted to play on Homewood Field.
"Everyone knows the basics about Hopkins," Didden said. "It's a great academic school with the best schedule in college lacrosse. Coach Milliman reached out to me and we got to know each other very well. Throughout the entire process, I was very impressed with the coaching staff. Hopkins is the place to be to be able to compete for national championships."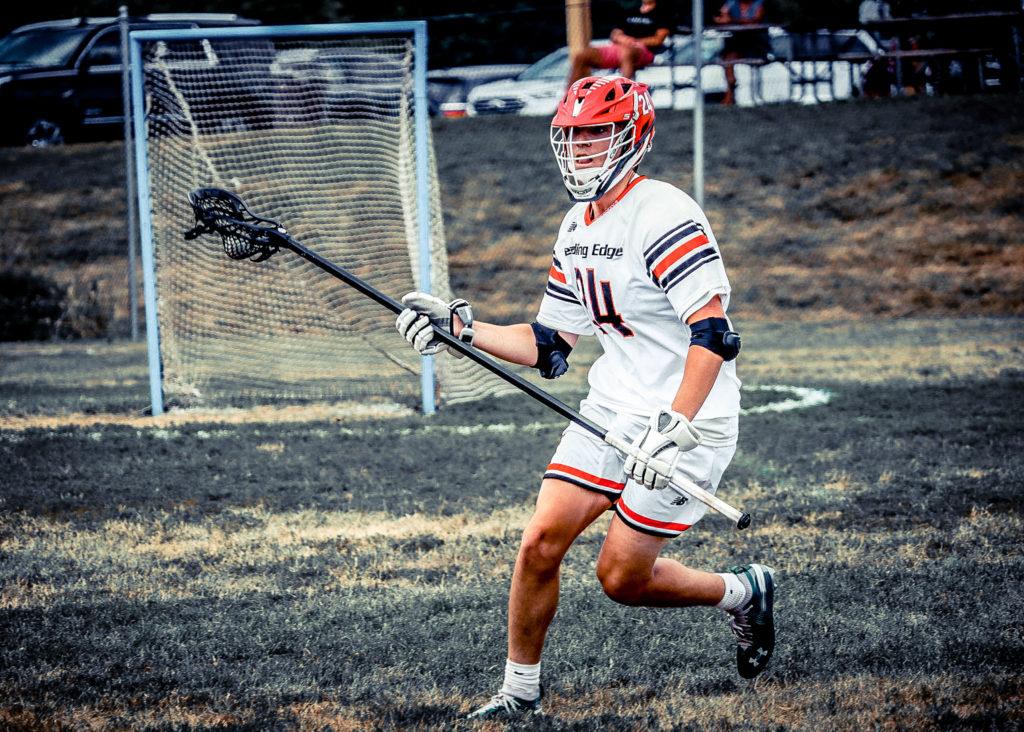 Another New Jersey Blue Jay
Didden knew that Hopkins was the place for him. He became the fourth Leading Edge '22 to commit after goalie Jaz Zanelli (Seton Hall Prep / Bucknell), LSM Konrad Miklaszewski (Montclair / Yale) and faceoff midfielder Luke Engelke (Pingry / Duke). He joins an impressive lineage of Leading Edge alums that became Blue Jays, and he'll join '19 alum and '23 coach Jack Ruddy (Hun) in Baltimore.
"It came down to the culture of the team," Didden said as to how the Blue Jays fended off an impressive group of high-academic schools. "Hopkins is the best program ever and I wanted to be a part of it. So many of the game's greats like (PLL Redwoods midfielder) Kyle Harrison and (PLL founder and Atlas midfielder) Paul Rabil played there. Playing on Homewood Field and protecting that turf will be an absolute honor and privilege. It's also one of the top 10 colleges in then world and you really can't get much better than that academically."
Transition to Leading Edge
Didden thinks he'll major in economics or something STEM-related, another feather in Hopkins' cap in his recruitment. That perfect combination of elite lacrosse and elite academics is hard to find, so it made sense for him to jump on that opportunity. It's a few years removed from making the decision to jump to Leading Edge. It's one that he called, "probably one of the greatest decisions I've ever made in my life." Playing against the best competition in the country helped reshape his game and guided him to this point.
"Coming over taught me how to be a better lacrosse player and taught me so much how to be a man," Didden said. "It's done so much for my toughness and work ethic. You have to work to earn (Leading Edge director) Chris Roy's respect because he treats you like a Division I player, even when you're an eighth grader. He knows what it's like at the next level. He prepares you for it. It's been a great learning experience with him and Leading Edge."
For Roy, seeing Didden blossom into a player capable of playing at a blue blood like the Blue Jays is so rewarding. Roy's had a bird's eye view for Didden's development, and he expects big things from him at the next level.
"Tripp has put in a ton of work over the past few years to put himself in this position," Roy said. "He's gotten better in every facet of his game and his stock skyrocketed this summer as he became a true shutdown defenseman. He's very active, has an advanced lacrosse IQ and he's tougher and grittier than ever. It's been a joy watching him progress since he joined Leading Edge. I can't wait to see what he does for Coach Milliman at Johns Hopkins."
Leading Edge 2022 Commitments
(Click here for all commitments)
Tripp Didden, defense, Deerfield (Mass.) – Johns Hopkins
Luke Engelke, faceoff midfield, Pingry – Duke (Commitment story)
Konrad Miklaszewski, LSM, Montclair – Yale (Commitment story)
Jaz Zanelli, goalie, Seton Hall Prep – Bucknell (Commitment story)