Leading Edge 2022 Duo of Konrad Miklazewski and Luke Engelke Named to National Senior All-Star Game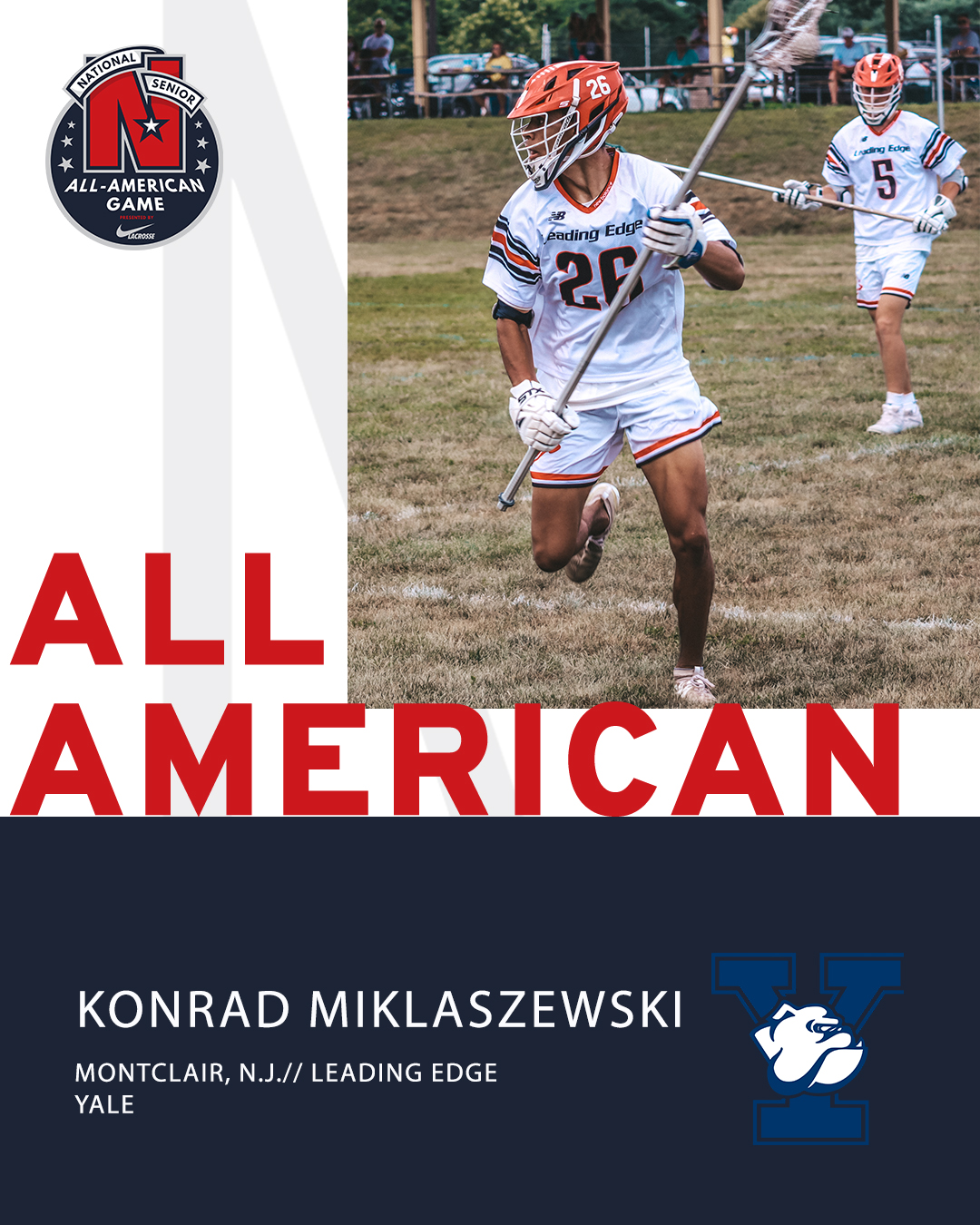 Follow Leading Edge on Instagram, Twitter and Facebook. CLICK HERE to register for the Kirst Brothers youth camp on June 27-30.
A pair of Leading Edge 2022s are headed to the National Senior All-Star Game! 
Montclair LSM Konrad Miklaszewski and Pingry faceoff midfielder Luke Engelke earned spots in the second annual game. Nike Lacrosse powers the game. They were chosen as two of the 46 best players in the country who will play in the game. It's scheduled for Saturday, July 9, at Navy-Marine Corps Memorial Stadium in Annapolis, Md.
Miklaszewski, a Yale commitment, was a force all over the field in his time at Leading Edge. He can seamlessly transition between LSM and close defense, and his mean, nasty, all-out style made him one of the most sought-after players in the 2022 class. He's a ground ball vacuum, can take the ball away and is one of the best coverage LSMs in the country.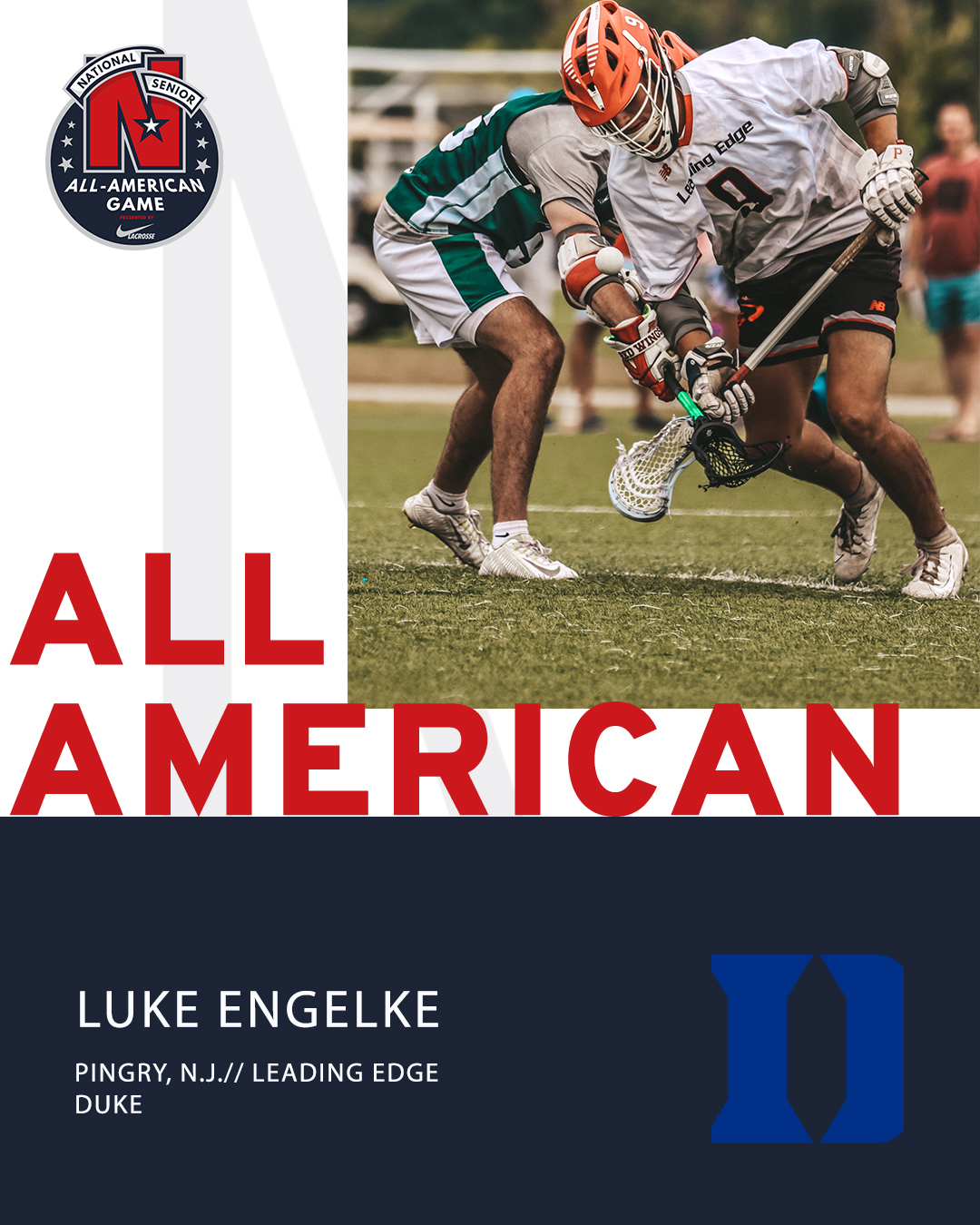 Do-It-All Threat
Engelke has always been one of the premier faceoff midfielders in the class. He's outstanding at winning possessions at the stripe, but he really shines as the best all-around midfielder of the '22 faceoff class. The 6-3 lefty's a nightmare for defenses to deal with after the win. He put forth his second 30-goal season this year, finishing with 32 goals, 31 assists and more than 100 ground balls. Oh, and he also won more than 71 percent of his faceoffs and ended his career with 69 goals and 62 assists.
"I couldn't be more excited for Konrad and Luke to be selected to play in such a prestigious game that brings together the top players in the country," Leading Edge director Chris Roy said. "They were both consistently excellent throughout their Leading Edge and high school careers. You need to be a true gamebreaker to be chosen to play in the National Senior All-Star Game. That's exactly what they have been for years. Konrad and Luke were incredible role models for future Leading Edge players to look up to. They will both do great things at Yale and Duke, respectively, and this is such a well-deserved honor."