Kirst Brothers Camp Set for June 27-30 at Oratory Prep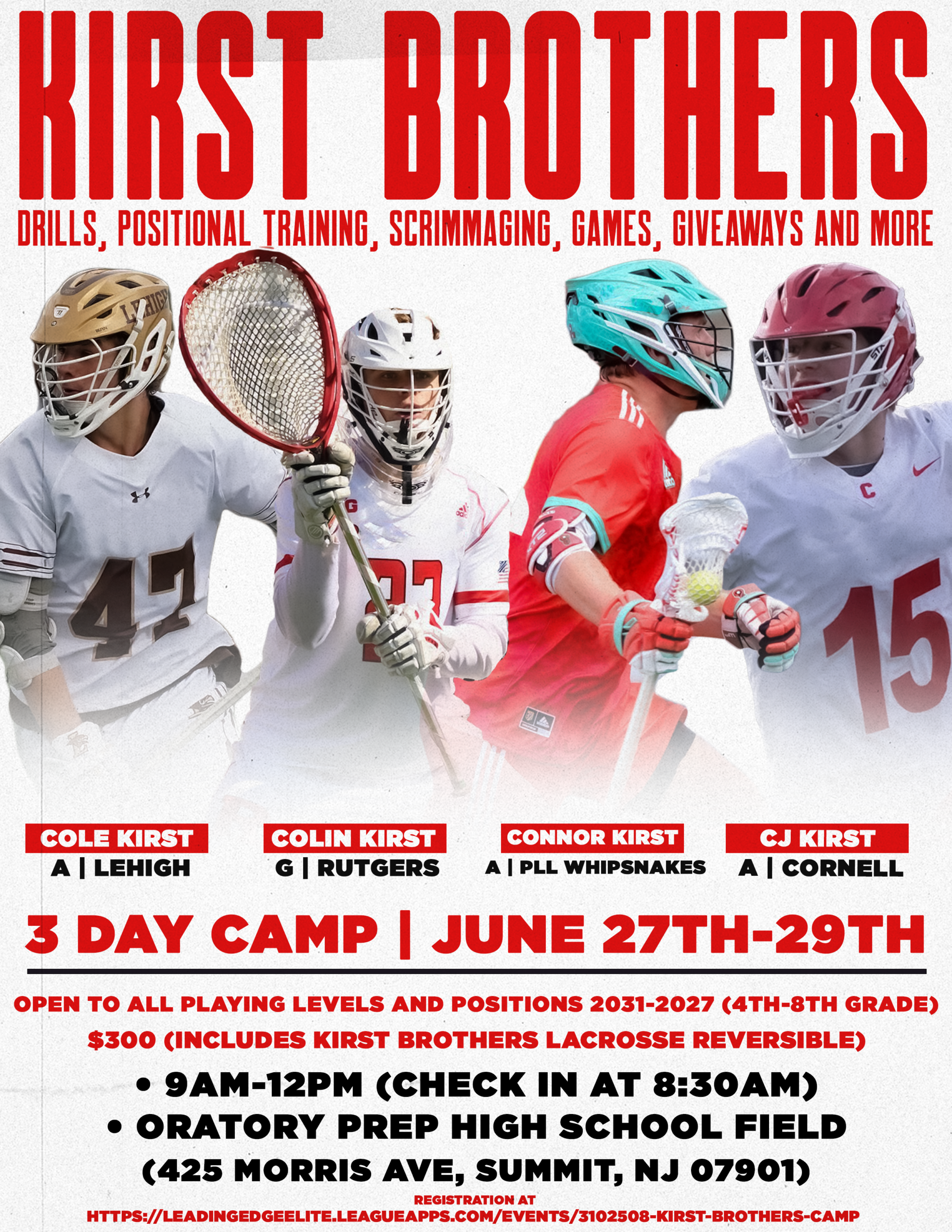 Follow Leading Edge on Instagram, Twitter and Facebook.
The Kirst boys are lacrosse royalty in this state, and they're excited to share some of the tips and tricks that have helped them make such an impact on the field. Leading Edge is proud to host the Kirst Brothers three-day camp for boys in grades 2027-2031 on June 27-29 at Oratory Prep in Summit.
Connor, Colin, Cole and CJ have all had decorated college careers. Connor was an All-American midfielder at Villanova and Rutgers before being drafted by the two-time Whipsnakes in the PLL. Colin is a two-time All-American goalie at Rutgers and has helped the Scarlet Knights reach the NCAA Final Four. Cole was a multi-year starter at attack at Patriot League power Lehigh who just announced a transfer to Syracuse for the 2023 season. CJ earned Ivy League Freshman of the Year honors at Cornell this year and has helped the Big Red make it to the Final Four.
Campers will go through drills, positional training, scrimmaging, games, and more! There will be giveaways, too. There isn't a better place for a hands-on, instructional event this summer. If you want to get better and have a whole lot of fun in the process, this is the place to do it!
CLICK HERE to register.