Leading Edge HS Recap 5.2.23
Follow Leading Edge on Instagram, Twitter , YouTube and Facebook. All stats are based off of games reported to NJ.com. Did we miss someone? Let us know.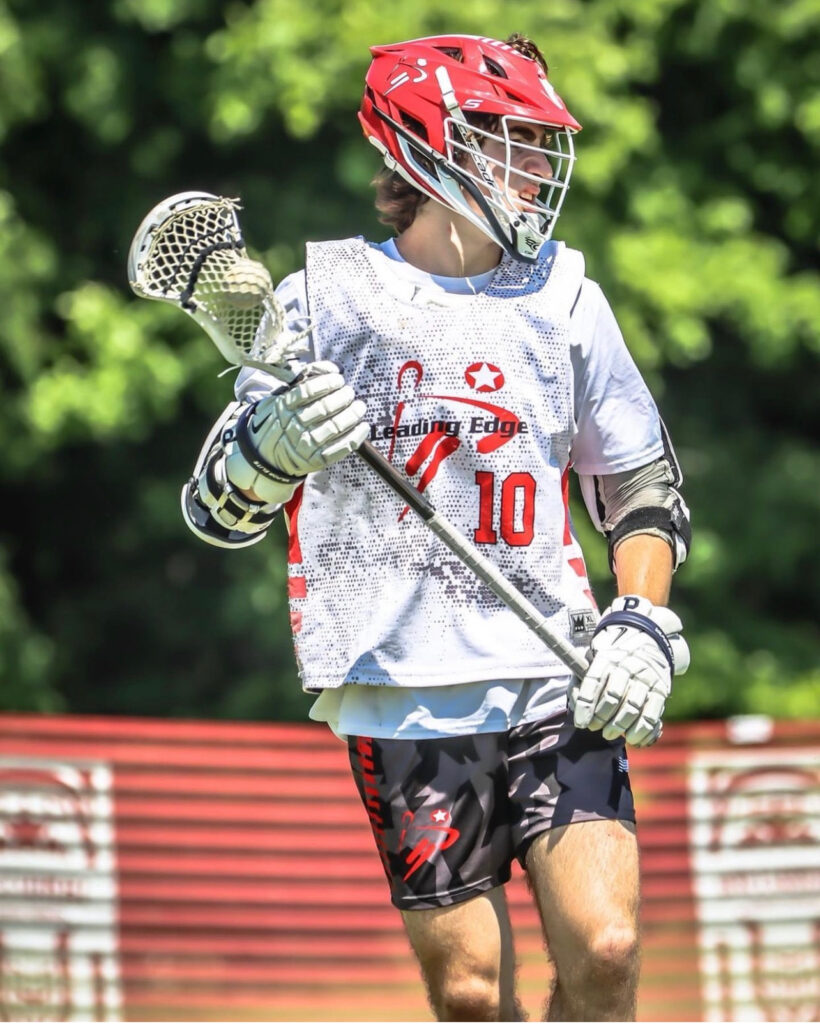 Charlie Sherman made sure to keep Pingry's roll going.
The Leading Edge 2024 standout and Lehigh commit was at his finest on Tuesday, scoring five goals for the second time this season to help the Big Blue upend Immaculata, 13-7. The win was Pingry's sixth straight triumph.
'25 Asher Ziv showcased his vision with three assists, his seventh game with at least three assists this season. Ziv also sniped home four goals for the second time this season and picked up three ground balls. '24 Graham Stevens (Harvard) denied a baker's dozen's worth of shots. '26 defenseman Anthony Truncale (four ground balls) and '26 SSDM Connor Lamb (three ground balls) excelled off the ground for Pingry.
'25 Cole Hayden picked up four ground balls for Immaculata.
Allentown 10, Southern 9
'25 Sean McCaffery paired three goals with three assists and his brother, '26 Brian McCaffery, chipped in a goal in the win.
Don Bosco Prep 18, Glen Rock 9
'26 John Devir tallied a hat trick to go with an assist in the rout.
'24 Jordan Hernando (Bryant) dominated at the faceoff stripe with a 15-for-17 day to spur the Lakers.
Chatham 20, Parsippany Hills 0
'23 Flynn Decker (Salisbury) buried four goals and '24 Charlie Lowe added two to pace Chatham.
'25 Luke Caldwell broke the 40-goal plateau as a sophomore with a five-spot in the win. Caldwell also handed out three assists and collected a ground ball for HV.
'26 Kevin Jones handed out a trio of assists in the win.
'23 Trevor Brotons (Lehigh) was dominant yet again for North Hunterdon, this time with four goals and three assists to lead the way to victory.
'26 Matt Lutz supplied two assists to go with a goal for Madison.
'24 Rob Tyra (Merrimack) pocketed a hat trick and '26 Lucas Spearnock handed out two assists for Johnson.
'26 Marco Aquino gobbled up five ground balls to push Pope John to a win.
'24 David Brothers (Wagner) went off for three goals – his seventh hat trick of the year – and two assists for Bernards.
'25 Brendan Beatty scored once and added two assists for Princeton.
'26 Merrit Long cashed in on a goal to go with two ground balls for the Irish.
'25 Tucker Malfa won six of seven faceoffs and grabbed four ground balls for Shore.
'26 Johnny Korczukowski tallied Warren Hills' lone marker to go with a ground ball.