Leading Edge HS Recap 4.28.23
Follow Leading Edge on Instagram, Twitter , YouTube and Facebook. All stats are based off of games reported to NJ.com. Did we miss someone? Let us know.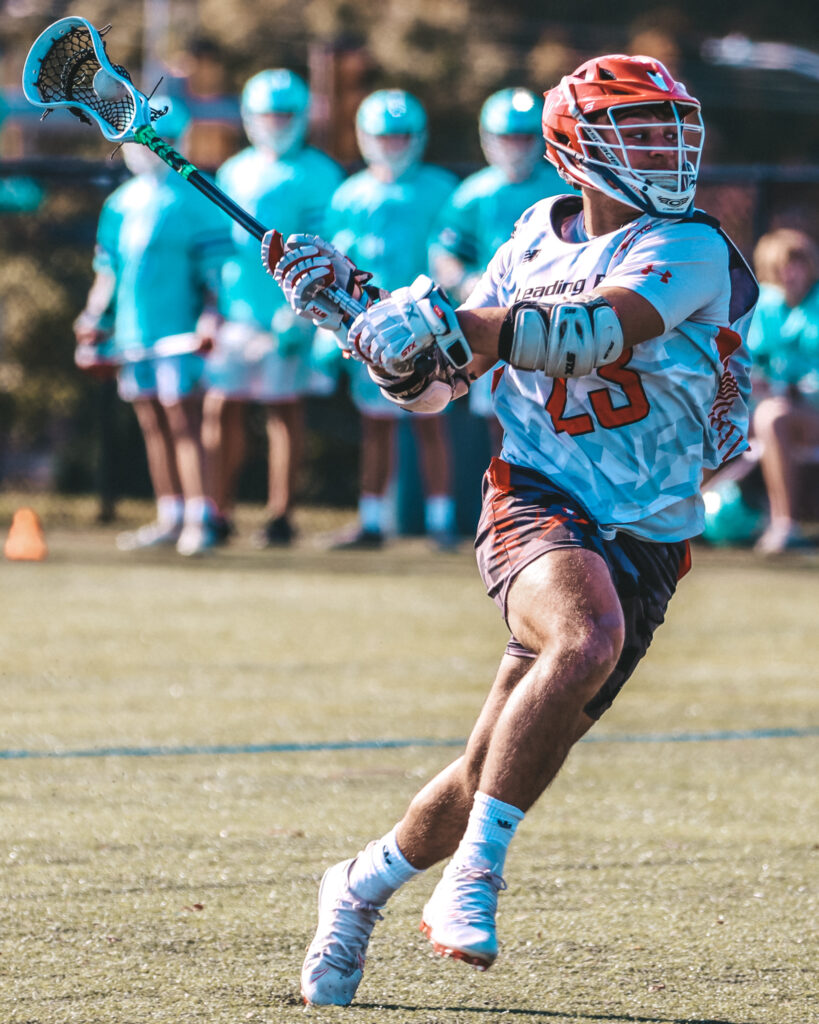 Welcome to the century club, Sean Creter!
The Leading Edge 2023 standout and Maryland signee scored once and set up another goal to lead Hunterdon Central to a 19-5 win over Phillipsburg.
Those two points enabled Creter to hit the 100-point plateau for his career. That's an impressive feat for anyone, but especially so when you consider that he's also the best faceoff midfielder in the state. Creter won 16 of 21 draws against the Stateliners, bringing him up to 74 percent at the faceoff stripe on the season.
'25 Sean McCaffery popped off for four goals and three assists and his brother, '26 Brian, added two goals, two assists and won the only faceoff he took for Allentown.
'25 Brendan Beatty countered with two goals and three assists for Princeton.
'26 Kevin Jones set up two goals and scored once to lead Hillsborough.
'23 Trevor Brotons (Lehigh) handed out a trio of assists – his sixth game of three or more assists this year – and tallied twice to go with a ground ball for North Hunterdon.
'24 Nick Blalock (Lafayette) paced CBA with four goals and an assist and '24 Ryan Martin (Villanova) chipped in an assist.
'25 Luke Caldwell fueled Hopewell Valley's offense with three goals and two assists.
'26 Merrit Long found the back of the net once and corralled a pair of ground balls for the Irish.
'25 Johnny Korczukowski set up a goal and scooped up three ground balls for Warren Hills.
'25 LSM Michael Poskay grabbed a pair of ground balls for Donovan Catholic.