Leading Edge '22 Jaz Zanelli Commits to Bucknell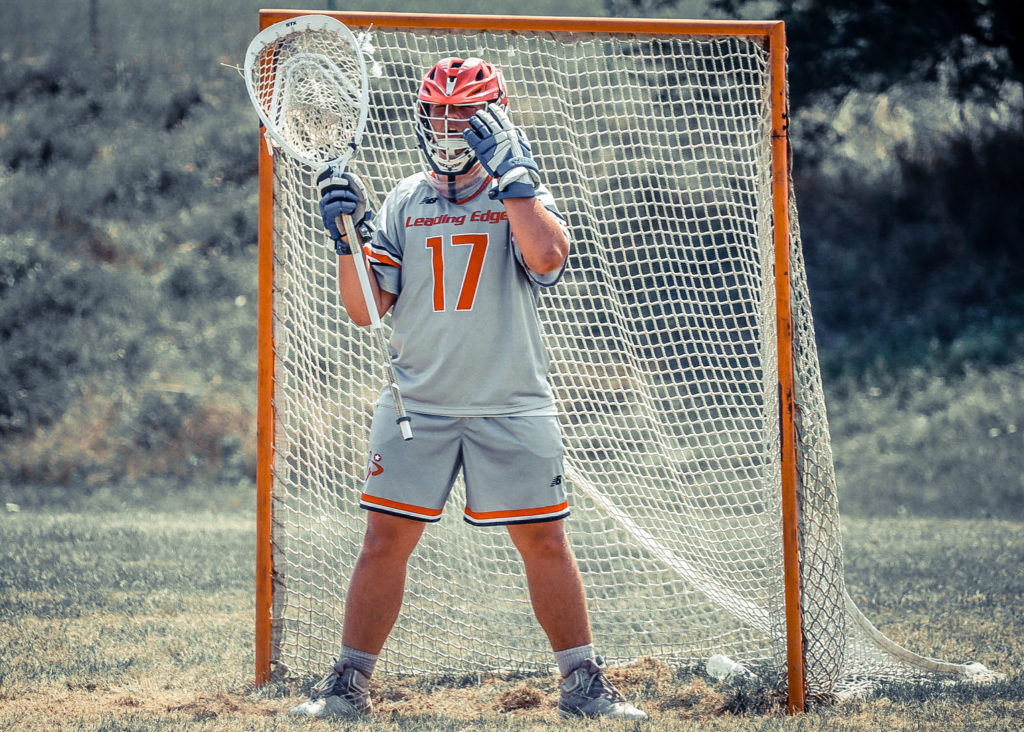 Follow Leading Edge on Instagram, Twitter and Facebook.
When everything added up, one school stood out right away for Jaz Zanelli.
Zanelli, an exemplary student, knew from the start that he wasn't willing to sacrifice academics when it came to picking a school. The Leading Edge 2022 and Seton Hall Prep goalie had already visited Bucknell a few times, the product of his mother, CIndy, being a Bison alum. He knew that he loved everything about the campus and what it offered, so when the Bison reached out to him this week once Sept. 1 rolled around, he had an idea of what he was getting into.
"With my mom being an alum, I definitely had some favoritism toward Bucknell," Zanelli said. "When I finally heard from them and talked to them, everything just seemed perfect. They said that I was their No. 1 pick at goalie for the '22 class, and I just think I matched well."
Zanelli didn't need much more convincing. He opted to commit to the Bison, becoming the first Leading Edge '22 to choose a school. He's the second Leading Edge product to choose Bucknell after '19 Carter McCullough (St. Ignatius, Calif.).
"I'd visited a few times and then went again for a prospect day earlier this year, and I just loved the school," Zanelli said. "I'm very comfortable with the coaches and the campus. It's the right size and a good academic fit, and it's a good lacrosse school as well. I was looking for a smaller campus with a more intimate feel, and I like that Bucknell isn't an overwhelming place. I feel more connected there."
A Dominant Summer
Zanelli emerged as arguably the Leading Edge 2022s' most consistent player this summer. He spent the offseason working with the likes of Goaliesmith, Tag Lacrosse and Adrenaline Fitness, which helped him improve his foot speed and get out to the ball faster. When the time came to get on the field with Leading Edge, Zanelli was a brick wall in the cage. He routinely came away with stops he should have in addition to a bevy of highlight-reel saves. He proved himself against the elite competition that permeates Leading Edge's schedule. By the end of the summer, there was no doubt that he was one of the fastest-rising goalies in the country.
"Having all of the reps that I had prior to the summer really helped me," said Zanelli, who's also a starting left guard, defensive tackle and short snapper for Seton Hall Prep. "When I started playing, I made a few saves where I was, like, 'holy crap, I just made that,' and it just felt right. The work I did beforehand helped a lot, too. I really improved my patience and I was able to explode out into the step and getting to the ball as fast as I could."
Bucknell Brains
Zanelli wants to study biology or pre-med at Bucknell and he'd love to become a doctor. A master scuba diver with a rescue diver certification, he's inspired by his father, Paul's service of nearly 40 years as an EMT. Bucknell's biology and biochemistry programs appealed to him, two more feathers in the Bison's proverbial cap. Because of that, you can bet that Zanelli – who holds a 4.25 GPA with high honors – knew it was the right fit for him.
That intelligence carries over to the field, too. Zanelli's IQ and understanding of his defense are advanced for any goalie. He knows how to put his guys in the right place and is a true leader of the back end.
"Jaz is a cerebral goalie who's always had an advanced lacrosse IQ and understanding of the game," Leading Edge director Chris Roy said. "I think that because of that, he's always been a step ahead mentally. With his hard work to get ready of the summer, it wasn't a surprise to me as to how good he was. You could tell right away that there was something more to his game this summer. He was absolutely fantastic. He knew what to expect from him every game and he delivered on a consistent basis. I'm ecstatic for him that he found the perfect high-academic fit for him at Bucknell. I can't wait to see him in action as a Bison."
With his track record, betting on Zanelli to be a success is a wise wager.