Two Leading Edge Alums Make US U19 26-Man Training Roster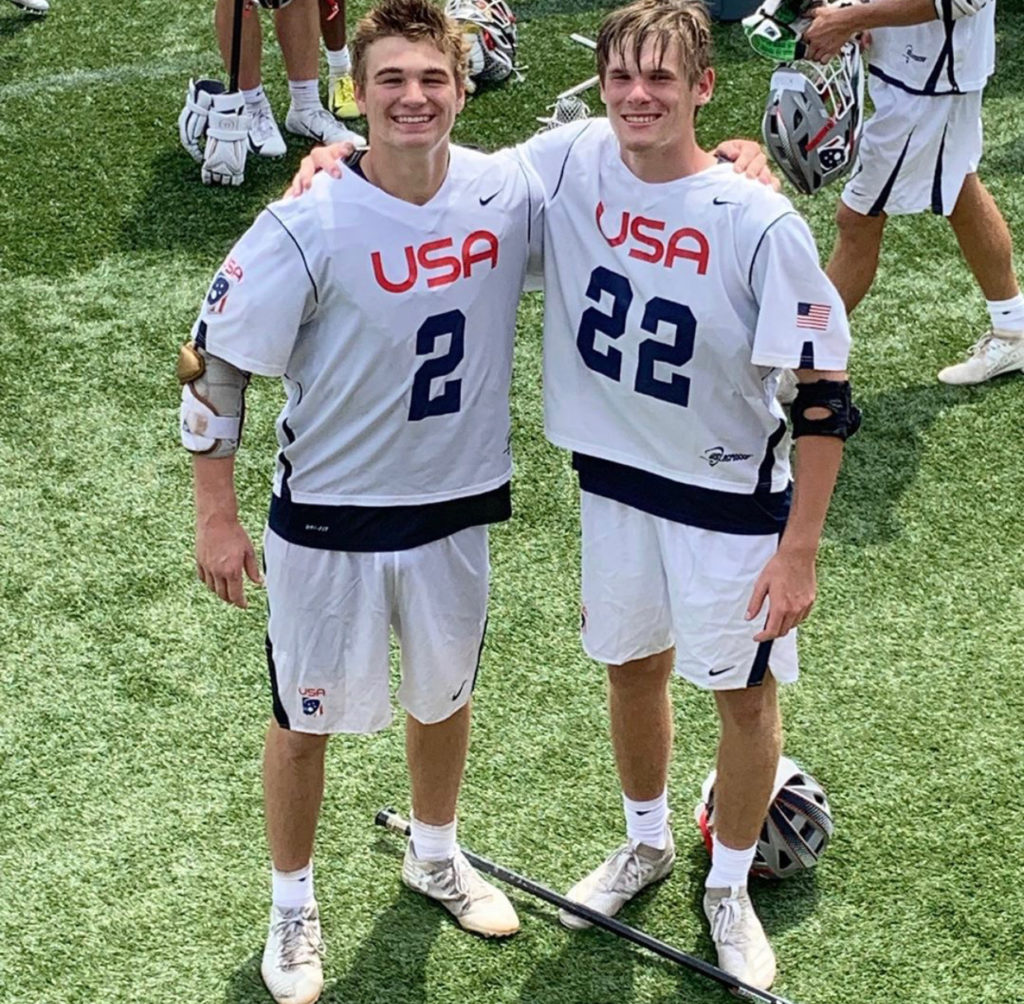 Follow Leading Edge on Instagram, Twitter and Facebook. 
Cole Kirst has truly been one of a kind at the US U19 tryouts, and there's no doubt that it has played right into the Leading Edge 2018 alum's hands.
Kirst is young for his grade and just barely made the age cut to be eligible for the U19 tryouts, and as a result, he's the only player trying out to have actually played in a college game. That means that he's also had two fall ball seasons to go along with one spring, and the Lehigh sophomore by way of Seton Hall Prep knows that having that experience is paying major dividends.
"Having that experience has been a major confidence builder for me," said Kirst, who had nine goals and three assists as a freshman for the Mountain Hawks. "I went up against (All-American defenseman, NCAA all-time career caused turnover leader and pro player) Craig Chick every day in practice and learned a lot from it, so when I'm going up against some of these guys – they're still really good – it's still tough but not as hard as someone like Craig."
Clearly, there's something that the coaches like from Kirst, as he and Leading Edge 2020 defenseman/LSM Cole Krauss (Delbarton/Duke) were the only two New Jersey natives to make the 26-man training roster. The roster will be trimmed to its final 23 players Jan. 3-5 in San Antonio, Texas. The team will compete in the 2020 World Lacrosse Men's U19 World Championship in Limerick, Ireland.
"It's a pretty amazing feeling," Krauss said. "I never thought that I'd get the opportunity to rep the Red, White and Blue and play for my country. Every time we line up and (USA and Ohio State head coach) Coach (Nick) Myers says, 'put your helmet under your left arm and take your right glove off,' and the anthem plays, it really hits me."
Making it to this point for anyone is impressive, but Kirst is the first to admit that he's taken a circuitous route to being the elder statesman on the team. True to his family's form, though, he battled through adversity to transform himself into one of the best players in the country.
"My Leading Edge career was definitely bumpy at first," Kirst said. "My freshman year was everyone was recruiting so early and I was jealous that a bunch of my buddies were committing so early. Coach (Chris) Roy and all of the coaches kept supporting me and Coach Roy really pushed me. He was my biggest supporter and my best coach for recruiting, and he was always getting on you for the little things, which go a long way in the long run. He gets the best out of every single player, and without him, I don't know where I'd be. I wouldn't be where I am today without Leading Edge."
Not so surprisingly, those "little things" tend to add up quickly, and sure enough, Myers and his staff are as detail-oriented as it gets. Krauss knew that the talent level would be as good as it gets, but what surprised him is everyone's ability to iron out every detail.
"One of the first practices, I was just looking around like, 'damn, these are all some really good kids,' and some of those guys are now in college and that's your future opponents and teammates," Krauss said. "I've been wiped out after every training session, and they really make sure you're paying attention to the little things, like using someone's first name instead of saying, 'one more,' or, 'I'm open.' It's about the hustle plays, and building on the little things to the greater scheme of things."
Hopefully, it leads to two Leading Edge alums representing the Stars & Stripes in Ireland.