Leading Edge HS Recap 5.7.21
Follow Leading Edge on Instagram, Twitter and Facebook. Leading Edge uses NJ.com's box scores and game stories to compile these recaps. If a player isn't mentioned in a recap, it's because his name didn't appear in the box score or story.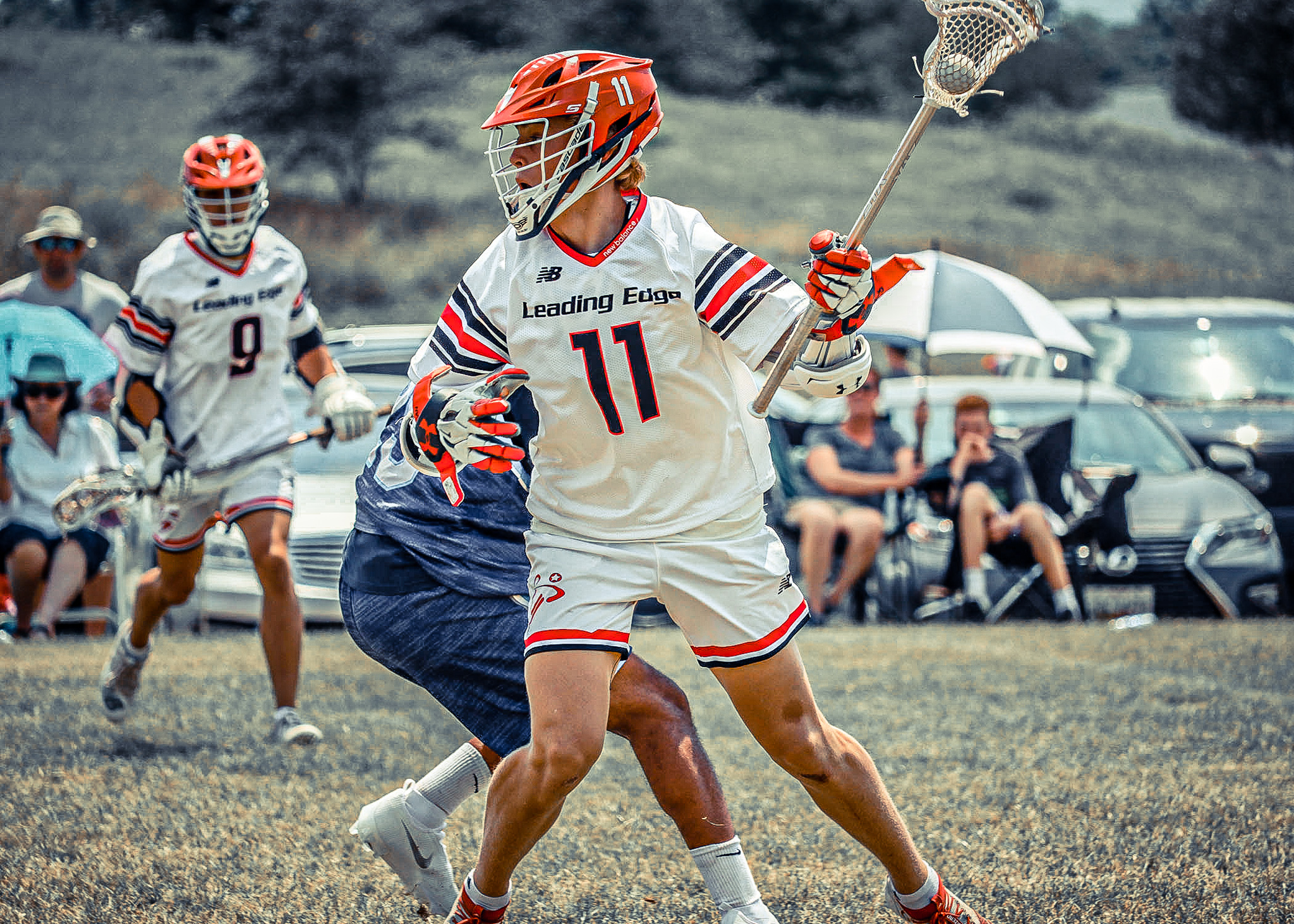 John McCurry hasn't wasted any time in making an impact in his first varsity season for Wall.
The Leading Edge 2023 sniper was back at it Thursday, pouring in five goals to go with two assists to highlight Wall's 18-5 win over Lacey.
McCurry has scored at least a hat trick in six of seven games en route to a 27-goal, 9-assist, 36-point stat line for the Crimson Knights. '21 Logan Peters (Rutgers) put up another ridiculous stat day for Wall, ripping home six goals and adding three assists. He's up to a ludicrous 26-goal, 23-assist campaign in seven games with eight or more points in four games.
'22 Matt Dollive (Army) tacked on a hat tirck and an assist for Wall, which also got four ground balls from '23 defenseman Dom Giglio, two goals from '23 Connor Moore and an assist from '24 Shea Brennan.
'24 David Brothers kickstarted Bernards' rout with a goal and three assists and '24 Trevor Sardis won three of the four faceoffs he took.
'22 Cullen Decker's one-goal, two-assist day led the way for Chatham. '22 Marcus Colaco scored once in the win.
'23 Cole Cashion scored once and set up another goal for the Bulldogs.
'23 Nick Catino stopped seven shots for Del Val.