Leading Edge HS Recap 5.21.21
Follow Leading Edge on Instagram, Twitter and Facebook. Leading Edge uses NJ.com's box scores and game stories to compile these recaps. If a player isn't mentioned in a recap, it's because his name didn't appear in the box score or story.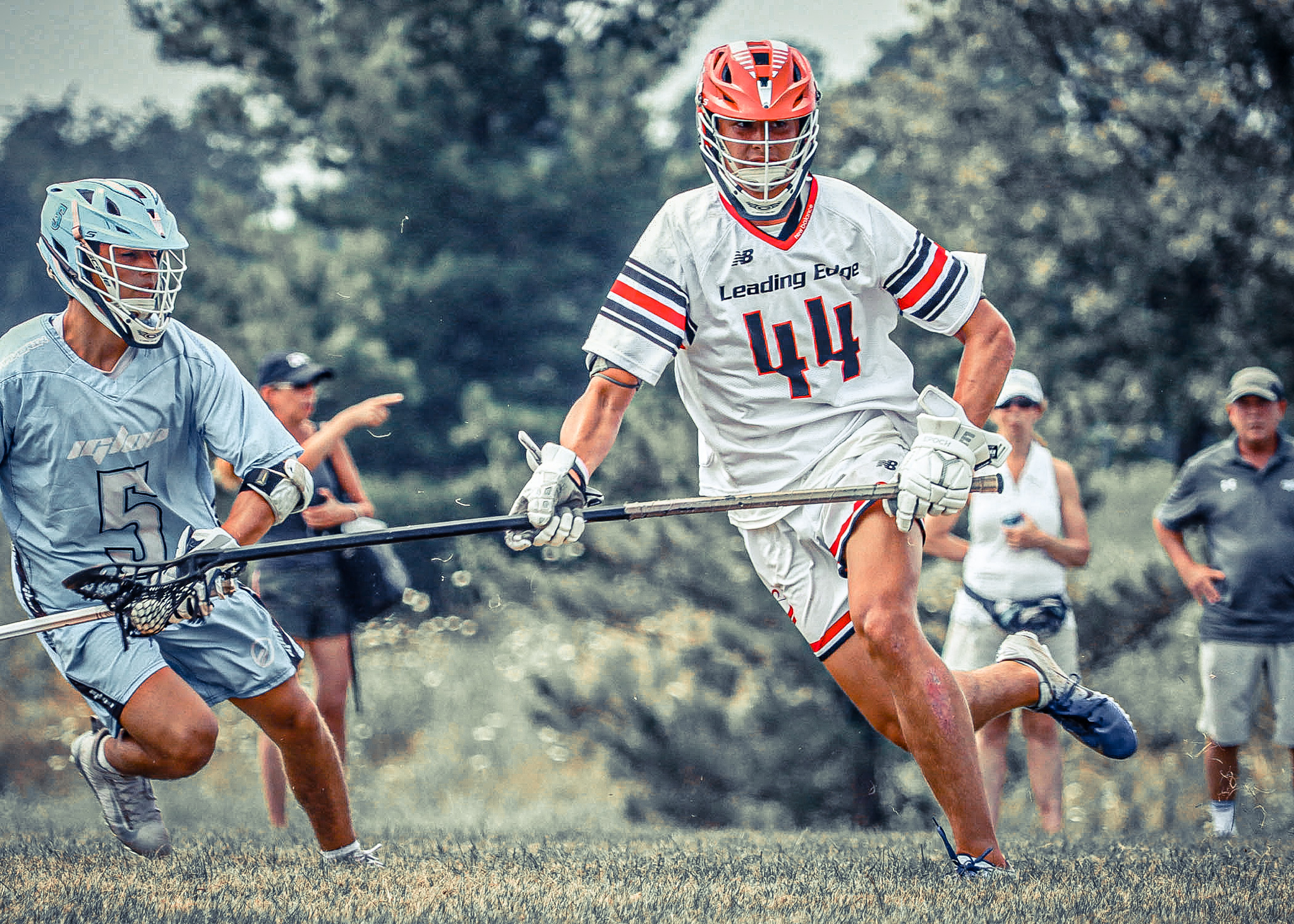 It's hard to find a pole that's been more dynamic than Colby Plotts has this spring.
The Leading Edge 2021 LSM has been dominant all over the field for Sparta, doing a lot bit of everything. Thursday, he put forth another monster day, scoring once, adding two assists and corralling eight ground balls to lead Sparta to a 15-8 win over Mount Olive.
The Utah commit has 13 goals and six assists in 12 games, ludicrous numbers for a pole. Even crazier? He's got 95 ground balls, showing that he's a presence all over the field.
'21 Brendan Cina (Robert Morris) went off the Spartans with five goals and an assist, which enabled him to hit the 30-goal plateau for the first time in his career.
'23 Anthony Moscatello scored once for Mount Olive.
'21 Nick Jones (Gettysburg) came through in the clutch for Chatham, tying the game with 2.4 seconds to play to help lead the Cougars to a win in the Morris County Tournament quarterfinal. '22 Cullen Decker dished out three assists for Chatham.
'22 Cade Schuckman was at the forefront of the Lakers' Morris County quarterfinal rout with a hat trick.
'24 Jack Gerber popped off for a career-best six goals and seven points to lead Moorestown's romp.
'22 James Haley buried a pair of goals and added two ground balls and '21 Sebastian Birse (UMass) led a stingy defense and collected two ground balls as Westfield doubled up SPF in the Union County quarterfinals. '22 Chase Alber tallied twice for SPF, which also got a goal and a ground ball from '22 Mikey Kloepfer.
'23 Jack Bill paired two goals with three assists and '23 Nick Catino denied seven shots sent his way to pace Del Val.
'23 Lorenzo Varona handed out a career-high five assists to go with a goal to fuel Somerville's rout.
'22 David Link (Villanova) fueled the offensive onslaught from the Green Wave with three assists and '23 LSM Jake Melchionni chipped in an assist as Delbarton rolled.
'23 Sean Creter had an assist as HC rolled in the Hunterdon / Warren / Sussex Tournament semis.
'22 Will Doran kept Princeton in it with another massive offensive outburst, this time with six goals and two helpers.
'21 Justin Beimfohr (Jacksonville) nearly willed Mendham to a win with a three-goal, three-assist, three-ground ball day in the Morris County quarterfinals.
'24 Rob Tyra scored once for Johnson.