Leading Edge HS Recap 5.14.21
Follow Leading Edge on Instagram, Twitter and Facebook. Leading Edge uses NJ.com's box scores and game stories to compile these recaps. If a player isn't mentioned in a recap, it's because his name didn't appear in the box score or story.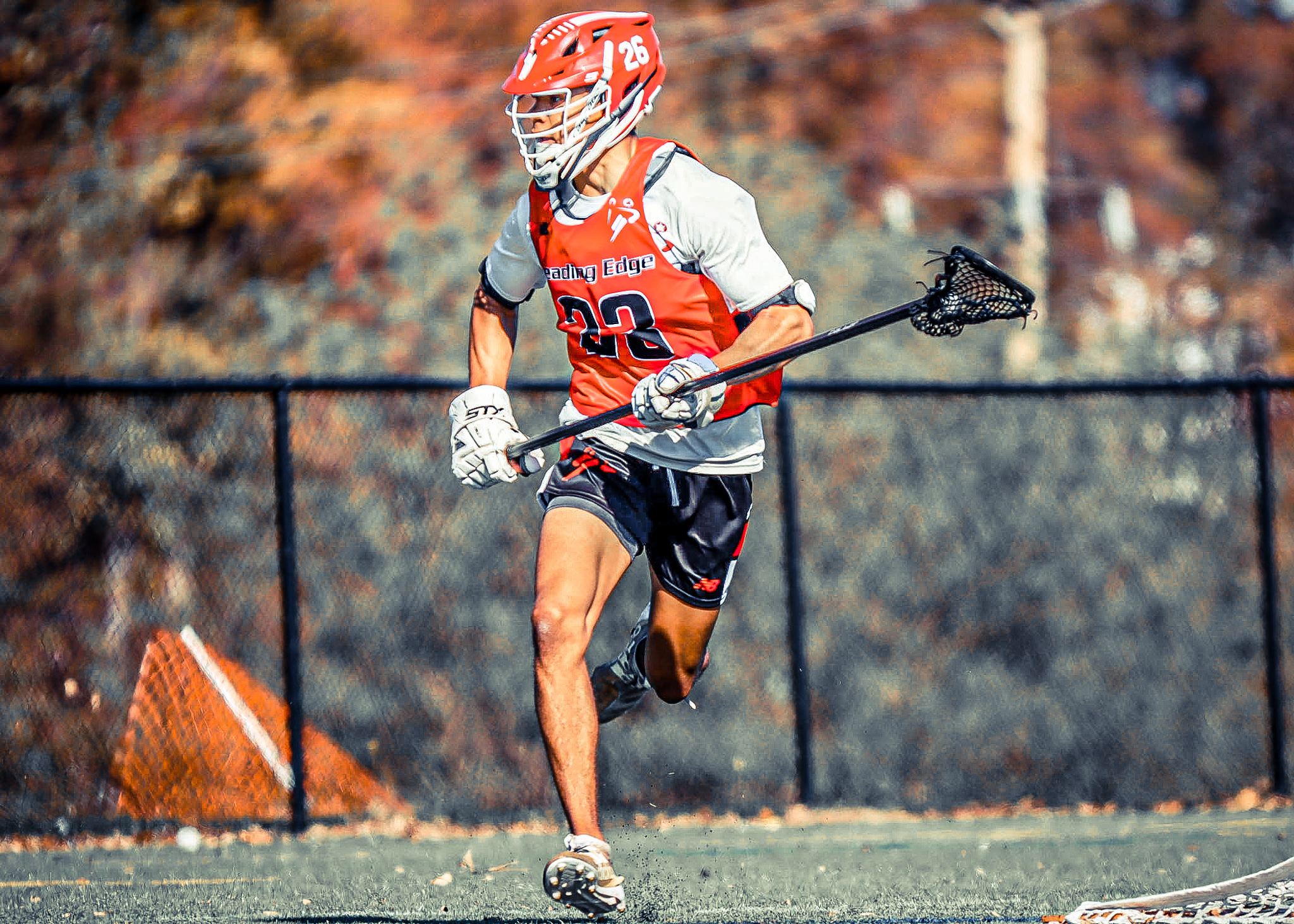 There aren't many better long-stick midfielders in the country than Leading Edge 2022 Konrad Miklaszewski.
The lefty pole and Yale commit has a knack for making plays between the lines and can blanket other teams' best scoring midfielders in a hurry. Thursday, though, the NLF's No. 29 player in the 2022 class showed that he can also supply some offense.
Miklaszewski scored his first career goal and set up another marker to pace Montclair in a 9-4 win over Manasquan. 
The win extended Montclair's winning streak to four games after starting the season 1-4. Miklaszewski has guided a Mounties' defense that has yielded all of 13 goals in that streak, an average of just north of three goals against per game.
'21 Jack Dunleavy (Gettysburg) ran the offensive show for the Pirates, dishing out three assists to go with a goal and three ground balls. '22 defenseman Ethan Ackerman gobbled up a ground ball for SHP.
'22 Cullen Decker paced the Chatham offense with two goals and '21 defenseman Griffin Kology (Richmond) supplied an assist.
'22 Will Doran was once again the catalyst for Princeton, snapping home a hat trick to go with two assists and three ground balls in the win.
'22 Chase Alber racked up another big day for SPF, scoring twice and setting up three more goals to eclipse the 40-point mark on the season. '22 Mikey Kloepfer (Merrimack) zipped home four goals in the win.
'24 David Brothers ripped home a hat trick and '24 Trevor Sardis picked up a faceoff win to fuel Bernards' rout.
'23 Lorenzo Varona tallied twice for Somerville.
'23 Nick Catino was outstanding in the Del Val cage, blocking nine shots to procure the win. He got plenty of offensive help from fellow '23 Jack Bill, who posted a two-goal, two-assist day.
'22 Cade Schuckman fired off two assists and picked up four ground balls for the Lakers, who also got a pair of ground balls from '22 LSM Ryan McLaughlin (Penn).
'23 Trevor Brotons had the hot stick for the Lions, supplying three assists, scoring twice and collecting three ground balls in the rout.
'24 Rob Tyra buried four goals and set up another to lead Johnson to its third win in the past four games.
'23 Carson Cooke's six-point day on the strength of three goals and three assists, complete with a pair of ground balls, jumpstarted Shore's offensive explosion. '23 Walker Hunter denied three shots and didn't yield a goal in his time in the cage.
'21 Justin Beimfohr (Jacksonville) guided Mendham's offense with four assists, a goal and five ground balls.
'23 John McCurry supplied half of Wall's offense with a hat trick. '22 Matt Dollive (Army) had a goal and an assist, '23 defenseman Dom Giglio scooped up a half-dozen ground balls and '23 defenseman Billy Carr grabbed a pair of ground balls. '21 Logan Peters (Rutgers) set up a goal and '23 Connor Moore scored once.
'22 David Link (Villanova) scored once and set up two more goals for the Green Wave.