Leading Edge HS Recap 4.27.21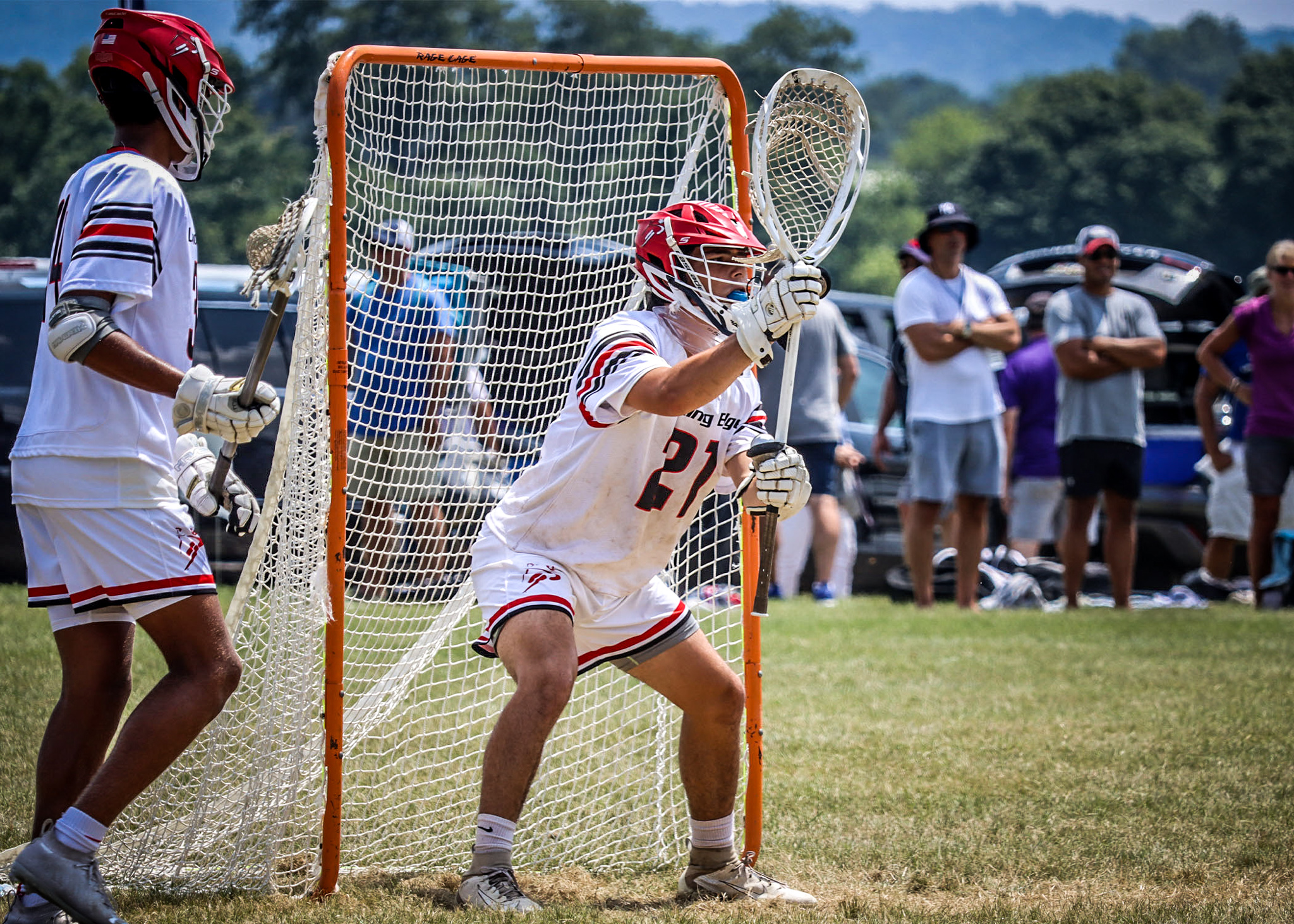 Follow Leading Edge on Instagram, Twitter and Facebook.
For Delaware Valley, it was a save that came in the Nick of time.
Leading Edge 2023 Nick Catino came up with the biggest of his 15 saves as time expired to preserve Del Val's 7-6 win over Somerville on Monday.
Nick Catino with a huge save to end the game. Delaware Valley beats Somerville 7-6 #njlax pic.twitter.com/hfE3K7FP8n

— Brandon Gould (@BrandonGouldHS) April 26, 2021
"It was nerve-wracking there at the end because they could have done anything during those eight seconds," Catino told Brandon Gould of NJ.com. "Once I saw him coming around and shoot though, I knew I had it. I made the save and that was it. We feel like people look down on Del Val, so a win over Somerville like this feels really good."
Jack Bill scores with 1:51 left and gives Delaware Valley a 7-6 lead #njlax pic.twitter.com/fq2Q5CbLQW

— Brandon Gould (@BrandonGouldHS) April 26, 2021
'23 Jack Bill's second goal of the game stood as the winner. Bill, who also tossed out three assists and picked up four ground balls,  came around from X on a two-man game and dunked a shot home for the go-ahead goal.
'23 Lorenzo Varona carried the scoring load for Somerville, tallying twice and setting up another goal.
🥍 Pay Day! Cole Cashion's four-goal performance powers Rumson-Fair Haven past St. Augustine as the Bulldogs continue its red-hot start to the season ‼️

Get the JSZ All-Access Pass to see the FULL 📽️ HERE: https://t.co/E7uky8HWtb@rfh_ad @RFH_Regional pic.twitter.com/ReTSTJ0GcA

— Jersey Sports Zone (@JSZ_Sports) April 27, 2021
'23 Cole Cashion exploded for four goals and '22 Christian Bockelmann (Yale) added one as RFH picked up its third straight win over a ranked opponent to start the season.
'21 Logan Peters (Rutgers) was the star of the show for Wall, pairing four goals with two assists to go with four ground balls. '23 John McCurry added four goals and an assist. '22 Matt Dollive (Army) collected nine ground balls, '23 Dom Giglio picked up two and '23 Billy Carr and '24 Connor Moore added one apiece.
'22 Justin Beimfohr put the squad on his back, putting forth a four-goal, six-assist day in Mendham's season-opening win.
'22 Cade Schuckman scored once for the Lakers and '22 LSM Ryan McLaughlin (Penn) helped limit Northern Highlands to one second-half goal as Mountain Lakes held on.
'22 Jamie Mazzacco fueled the Shore blowout with two goals, three assists and four ground balls. '23 Walker Hunter made eight stops for Shore, while '24 Carson Cooke put together a four-goal, two-assist, two-ground ball day in the win.
'22 Chase Alber snapped home a hat trick for SPF and '22 Mikey Kloepfer (Merrimack) dished out an assist.
'24 Rob Tyra scored once and picked up four ground balls for Johnson.
'24 Jack Gerber found the back of the net once for Moorestown.