Leading Edge '22 Summer Preview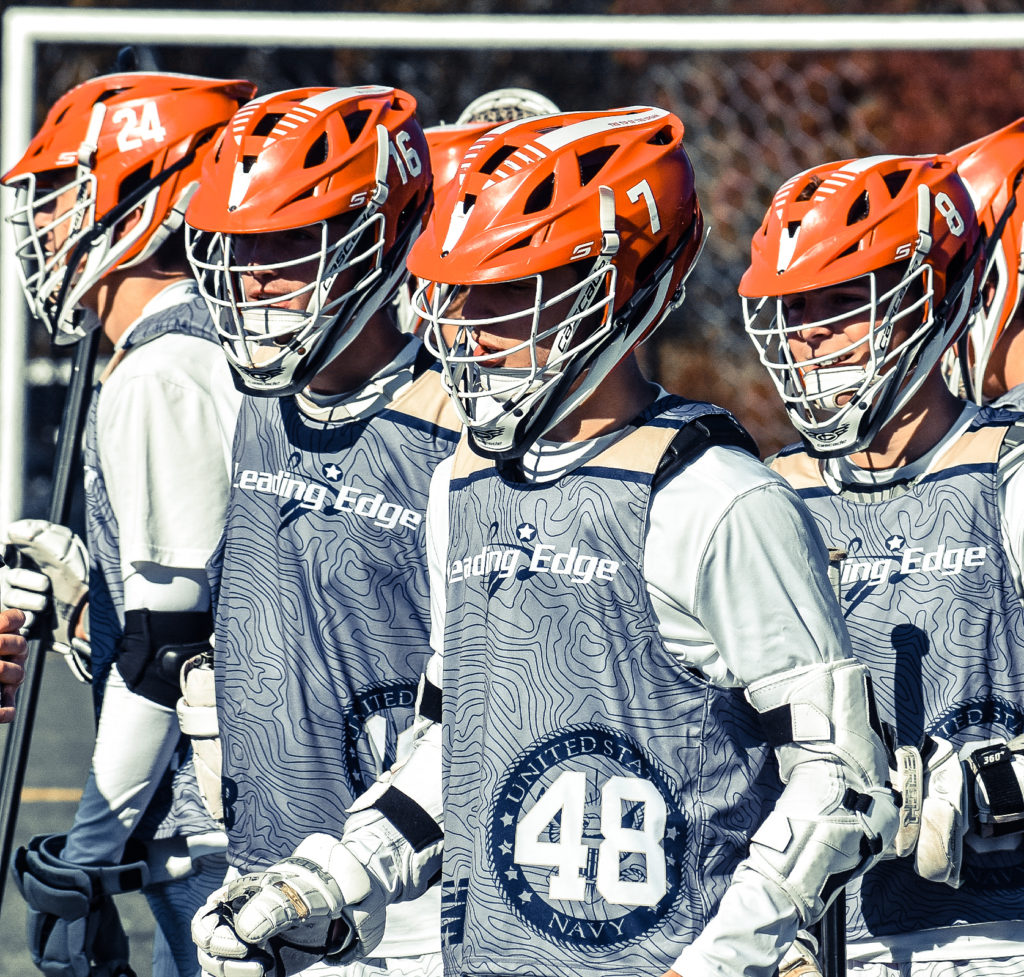 Follow Leading Edge on Instagram, Twitter and Facebook. 
That special time of year is finally back.
Leading Edge's high school teams kick off their summer Monday afternoon in Maryland with games against fellow NLF founding members Big 4 HHH and Crabs, as well as Utah-based Wasatch.
As usual, you can count on Leading Edge to field one of the best teams in the country, and we're always looking to play the top competition.
"I think our 2022s are a really good, deep group of guys that can play with anyone," Leading Edge director Chris Roy said. "They made it to the NLF national championship game last summer because of how well they play as a team, and individually, I think you're going to see them get a ton of calls on Sept. 1. I'm excited for them to finally get back out there."
With that in mind, here's a player-by-player breakdown of what to look for
Leading Edge '22 Preview
0 – Chase Alber, midfield, Scotch Plains
Alber is a legitimate offensive threat out of the midfield, the product of having a good, hard shot and solid size. He also does good work between the lines and has gotten noticeably bigger, which should help him continue to create scoring chances.
1 – Tyler Marmo, attack, Avon Old Farms (Conn.) (Highlights)
Tie game late and we've got the ball? Expect Marmo to have it and make a play. He's the offense's initiator, and he finds a way to score from inside or outside, and his vision also helps him create opportunities for his teammates.
2 – Will Doran, attack, Princeton (Highlights)
One of the team's hardest-working players, Doran thrives when making plays around the cage. He also has good vision, and his lacrosse IQ and high enthusiasm make him a vital part of the team.
"Will's a great teammate and a great kid," Roy said. "He really cares and his work ethic rubs off on everyone."
3 – Cullen Decker, midfield, Chatham
The third brother to play for Leading Edge after Ryan (LE '18 / Colgate) and Aidan (LE '20 / Lehigh), Cullen is bigger than both were at the same stage, and that size, combined with his craftiness and slickness, make him a threat out of the midfield. He's at his best as a facilitator, and he's got a ton of upside.
4 – James Haley, attack, Westfield
A well-rounded attackman, Haley can beat you in a variety of ways, whether it's righty or lefty, inside or outside, or even as a passer. He's a slick, dynamic scorer who can give defensemen fits, particularly if he gets going early.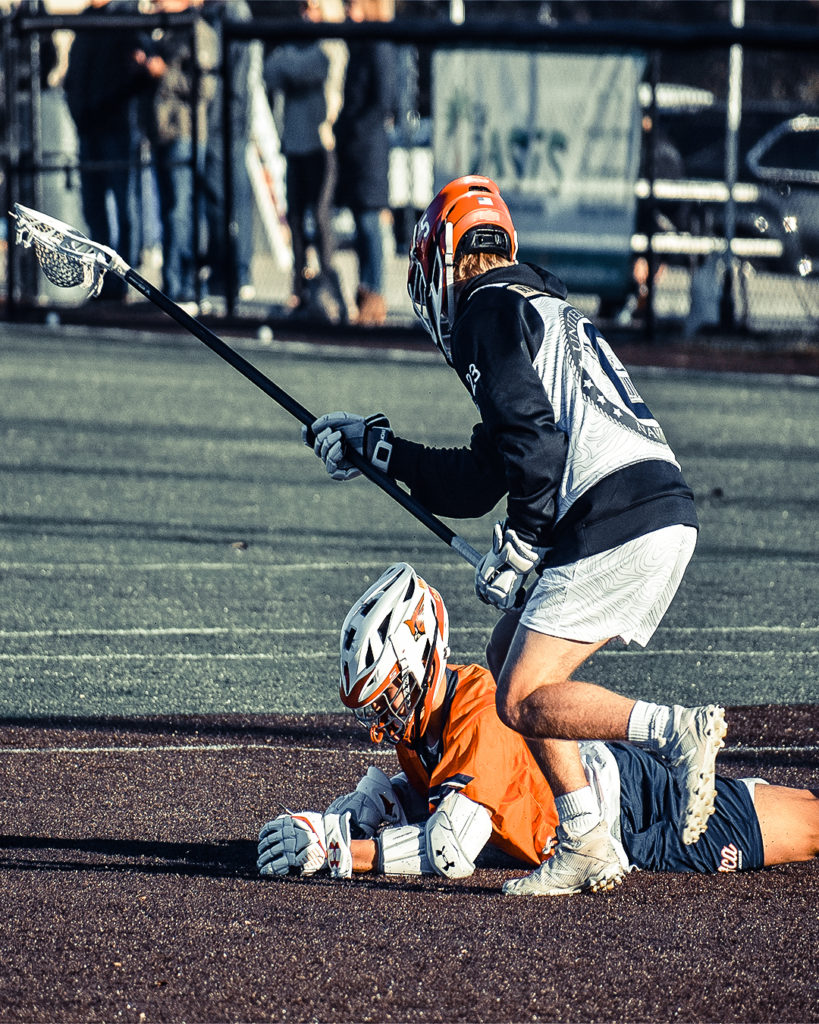 5 – Ethan Ackerman, LSM/defense, Seton Hall Prep (Highlights)
Ackerman boasts great speed and elite athleticism, which make him a seamless fit at the LSM spot, but he also offers versatility with his ability to bump back to close defense. He easily pulls away from opponents once he starts running, and his ability to start transition is key to a team that thrives on its transition offense.
6 – Ryan Bilello, defense, Manasquan (Highlights)
Bilello brings plenty of snarl to the Leading Edge back end. A good-sized, rugged defenseman who also plays football, his blue-collar work ethic enables him to get in the mix and make plays.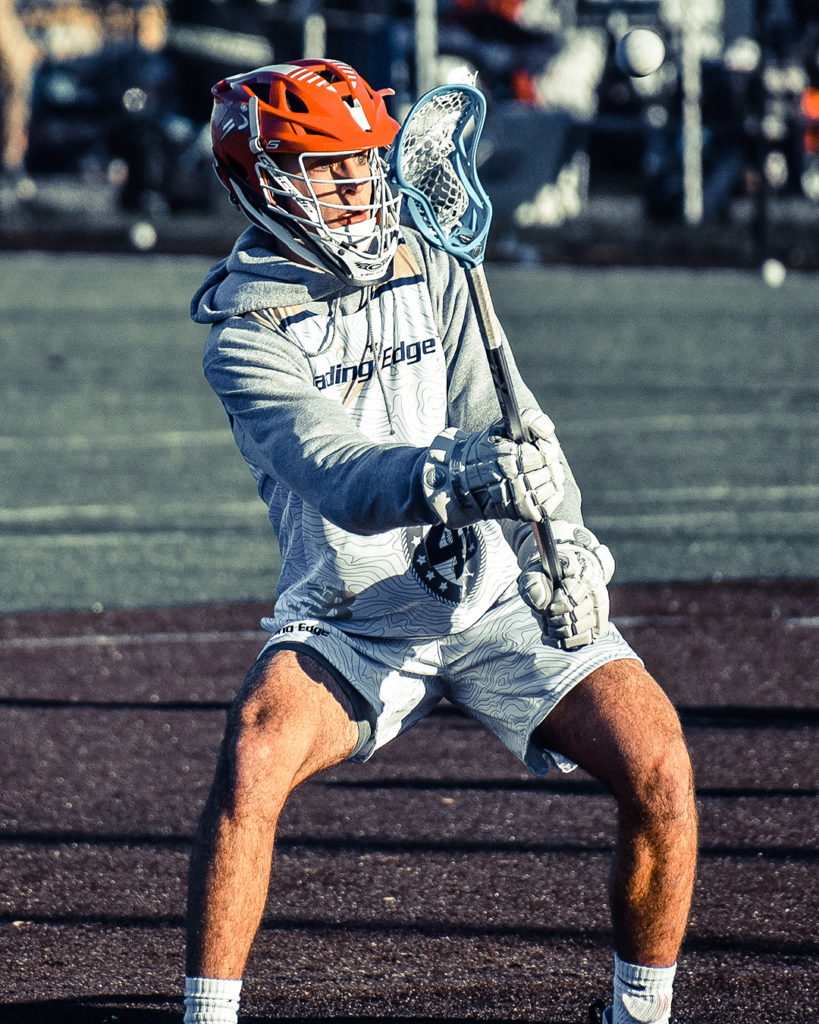 7 – Cade Schuckman, midfield, Mountain Lakes (Highlights)
A veritable jack of all trades, Schuckman can make magic happen all over the field.
"He's probably our best do-it-all middie," Roy said. "We trust him in every circumstance, and he's the type of kid you want out in every situation."
Schuckman's ability to corral tough ground balls, as well as score inside and out, make him a versatile midfielder.\
8 – Christian Bockelmann, attack, Rumson-Fair Haven (Highlights)
"Christian is a goal scorer's goal scorer," Roy said. "He absolutely fills it up and just does a great job of scoring goals."
Seeing as how goals are relatively important, Bockelmann is sure to be a hot commodity. He's not a volume shooter, either, as Roy said that Bockelmann has one of the best shooting percentages on the team. He's got the speed and footwork to play running back in football, which is evident on the lacrosse field with his ability to run by defenders.
9 – Luke Engelke, faceoff midfield, Pingry (Highlights) – NLF No. 22 '22
One of the most technically-sound faceoff men in the class, Engelke uses his size and array of moves and counters to continually come away with big wins at the faceoff X. Once he wins it, Engelke is a major threat to score or make a great pass on the fast break. He scored one of last summer's biggest goals in overtime against Laxachusetts to send the '22s to the NLF title game, showing the ability to flat-out beat defenders on the run.
10 – Harry Laferriere, goalie, Kent School (Conn.) (Highlights)
Laferriere's older brother, Alex, is an incoming freshman for Harvard hockey, and the younger Laferriere has similar athletic and academic (5.32 GPA) traits. He's not the biggest goalie out there – though he continues to get bigger – but he's exceptional at using his feet to make tough saves. The lefty's athleticism allows him to make saves that others can't.
13 – Kevin Agnew, midfield, Seton Hall Prep (Highlights)
Agnew has athleticism for days, a nod to him a tri-sport athlete (football and basketball), and he's continually shown signs of taking his game to another level at recent practices. Once he gets time and space, he can unleash a rocket, and he's got significant upside as he continues to play more lacrosse.
14 – James Csorba, midfield, Westfield
"James might be the best overall athlete on the team," Roy said. "He's super athletic."
Also a football and basketball player, Csorba excels as a short-stick defensive midfielder that can handle almost any matchup sent his way. He can also be a one-man clear thanks to his elite speed.
15 – Jamie Mazzacco, midfield, Shore (Highlights)
A multi-sport athlete who's one of the state's best wrestlers, as well as a football player, Mazzacco has great speed and he does well all over the field. Offensively, he finds ways to get open and be productive off the ball.
17 – Jaz Zanelli, goalie, Seton Hall Prep (Highlights)
A technician who's continually finding new ways to get better, Zanelli does a great job of cutting down angles by putting himself in the right position to take shots away. He is also a huge asset in the clearing game with his pinpoint passes that help start transition.
20 – Hunter Sancetta, midfield, Seton Hall Prep (Highlights)
If you like creativity and pure skill, Sancetta is your midfielder. He has exceptional footwork and great hands and top-notch vision, and he also has the ability to score from in-tight or from far out. His quickness makes him a tough cover for even the best poles.
22 – Willem Albert, attack, Episcopal (Va.) (Highlights)
An off-ball finisher with the lacrosse IQ to find the dead spots in a defense, Albert is also one of the team's hardest workers, which enables him to make tough plays on a consistent basis.
23 – Luke Marion, defense, Delbarton (Highlights)
Marion is another player that has seen his play follow an upward trajectory over the past year, and a big reason for it has been his work ethic and dedication. He does a nice job of getting the ball off the ground with a good stick.
24 – Tripp Didden, defense, Deerfield (Mass.) (Highlights)
Didden has prototypical size at 6-2, 190 pounds, but he also has a very good stick, a high lacrosse IQ and significant upside.
25 – Mike Kloepfer, midfield/attack, Scotch Plains
If you have ankle problems, ask out of this matchup. Kloepfer can put you in a spin cycle real quick with his great split dodge, ability to cut on and stop on a dime and agility. He can also stretch out a defense with his outside shot, and he poses significant matchup problems since he can play both attack and midfield.
26 – Konrad Miklaszewski, LSM, Montclair (Highlights)
A tall, lefty pole, Miklaszewski is a hard-working, super aggressive LSM that has a knack for putting the ball on the ground with regularity. A rangy athlete, he's very good off the ground and runs by guys in transition with ease.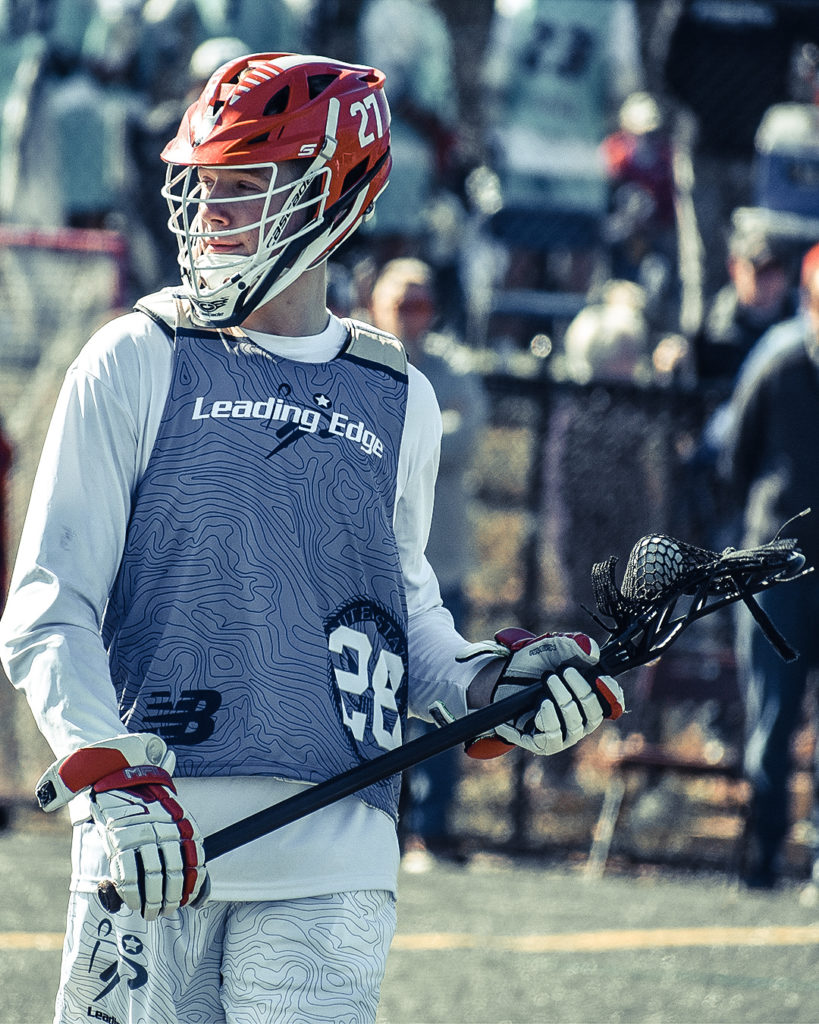 27 – Matt Dollive, midfield, Wall – NLF No. 43 '22
Dollive is coming off of an outstanding fall and a great performance at the NLF at IMG event, and the lefty middie checks off a ton of boxes. He's explosive, can score or feed from up top, and is more than adequate on the defensive end. As a bonus, he does a great job of leading the charge in transition.
31 – David Link, attack, Delbarton (Highlights)
Link is exceptionally smart and he finds a way to consistently fill up the stat sheet. He's got a very accurate shot, especially with time and space, and he does a great job of consistently working to get open and finish inside.
34 – Ryan McLaughlin, LSM, Mountain Lakes (Highlights) – NLF No. 29 '22.
McLaughlin is what you look for in a big-time LSM. He's got an exceptional stick to scoop up ground balls and cause havoc in passing lanes and as a 1v1 defender. He can zip past everyone in transition, and he's not afraid to press out on midfielders because he knows he's got the recovery speed to catch up.
38 – Dylan LeBlanc, defense, Manasquan (Highlights)
A defenseman with plenty of upside, LeBlanc makes his bones on being a tough, smart player who's also very good off the ball. He uses his high IQ to consistently put himself in the right spots at the right times.