Leading Edge '22 Luke Engelke Commits to Duke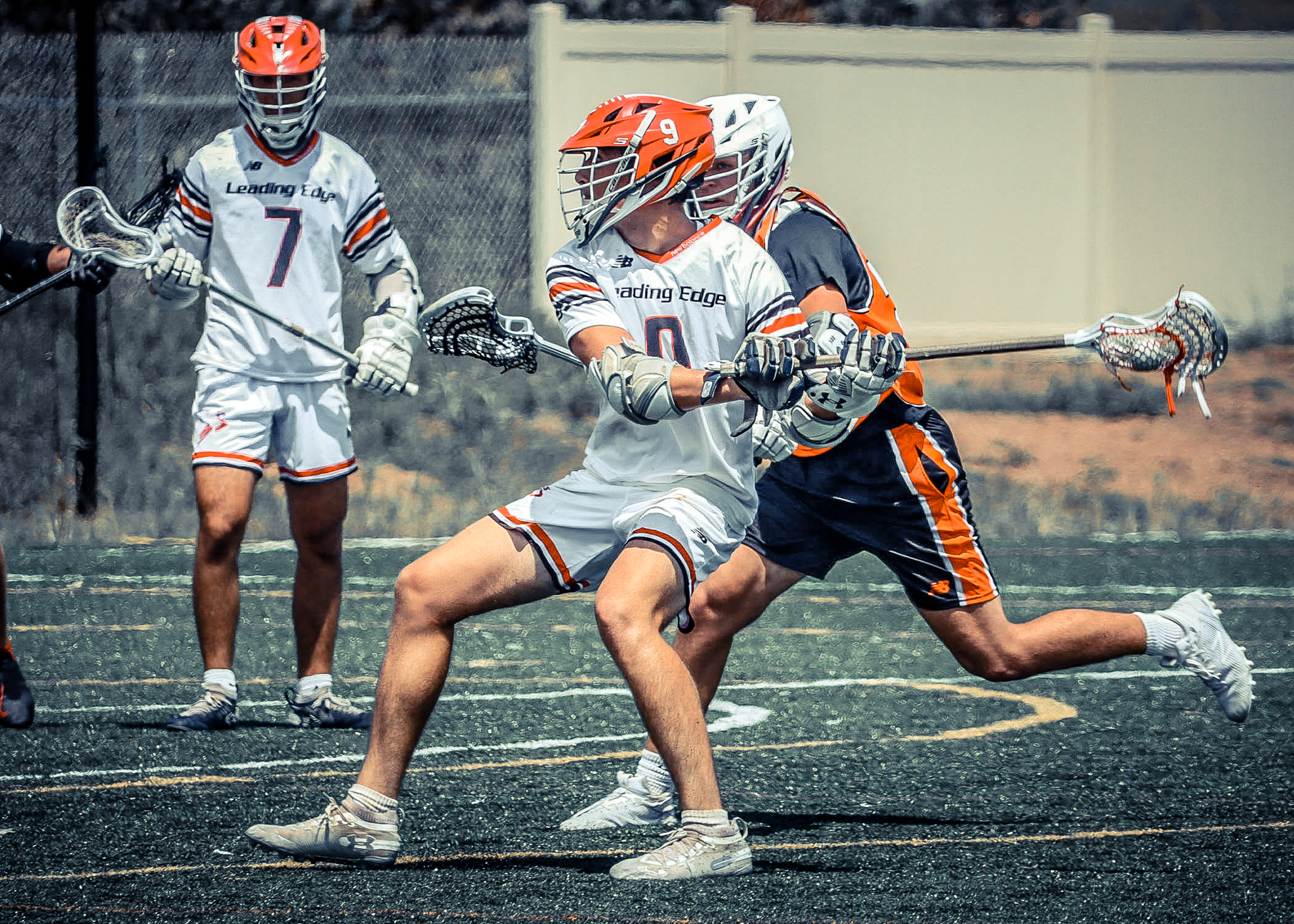 Follow Leading Edge on Instagram, Twitter and Facebook.
Some players go into their recruitment with a clear favorite school where they've envisioned playing for the better part of their childhood. Some players have a more diverse view and go in without any preconceived favorites.
Luke Engelke is definitely the former. The Leading Edge 2022 and Pingry standout faceoff man and midfielder, far and away the best overall midfielder of any faceoff man in the '22 class, has been seeing Duke blue for quite a while.
"Duke has been a dream school of mine since elementary school," Engelke said. "I always liked the Blue Devil. My family has so many photos of me wearing Duke stuff. My nickname was actually Duker for a while."
It's safe to say that Engelke didn't try very hard to hide his affection for the Blue Devils, but there's a big difference between wanting to play for Duke and actually getting that opportunity. When Engelke toured Duke's campus last year at a prospect day, though, it confirmed his thoughts. He wanted to be a Blue Devil.
"Once I left, I felt that this is where I wanted to be," Engelke said. "I told my mom as we were getting on the plane home, 'this is what I want to strive for.'"
Fulfilling a Lifelong Dream
Once Sept. 1 rolled around and non-service academy Division I schools could finally reach out to '22s, Duke was able to reciprocate that lifelong interest. Duke assistant coach Ron Caputo, one of the top assistant coaches in Division I lacrosse, reached out to Engelke via text message to set up a call. From there, it didn't take much more to convince Engelke that he was going to be a Blue Devil.
"I spoke to Coach Caputo for an hour – maybe five minutes of it about lacrosse – and then I spoke to (Blue Devils head coach) Coach (John) Danowski for 15 minutes," Engelke said. "I knew that Duke was definitely the spot for me, but I didn't know where their heads were at. I didn't want to single out one school and I had really good conversations with other schools. When Coach Danowski offered me on our Zoom call, though, I said, 'yes,' on the spot."
Engelke is the third Leading Edge '22 to commit after goalie Jaz Zanelli (Seton Hall Prep / Bucknell) and LSM Konrad Miklaszewski (Montclair / Yale). He will join Leading Edge '20 stars in goalie Evan Barr (Somerville) and defenseman/LSM Cole Krauss (Delbarton) on the team at Duke. He's the fifth Leading Edge alum to choose the Blue Devils. The NLF tabbed Engelke as the No. 22 recruit in the country in its May rankings, while Inside Lacrosse recently named him a four-star prospect.
"I always felt connected to Duke and knew that it was where I wanted to be, so I always thought, 'I want to work to get to Duke,'" Engelke said. "I'm fortunate enough that they noticed me as a prospect. I'm not going to be playing lacrosse forever and I work my butt off in the classroom, and I knew that this was a 40-year plan, not a four-year plan. Knowing that Duke had me so high on their list is one of the best feelings, too. My confidence has definitely risen since that call and I'm happy that they saw me as a Duke Blue Devil."
All-Around Dominance
Engelke has been the lone faceoff man on the '22 team and he's been dominant at the X since he joined. At the same time, his play in the field after the faceoff is what has separated him and endeared so much to Duke. The 6-2, 187-pounder has the size and strength to scrap at the X, but his stick skills and athleticism put him on a level by himself. The lefty is so good in the field that he plays man-up and was one of the '22s leading scorers this summer. In his first game of the summer, he went 17-for-18 at the X and hammered home a first-half hat trick, which provided a microcosm of his overall game.
"I don't think I'd have this skill set if not for my brother (Leading Edge '19 alum Jake, a Saint Joseph's attackman)," Engelke said. "He's helped me out a ton. One of the things about Duke is that if I'm not doing well at facing off, I can play midfield. I think they liked that."
That's not lost on Leading Edge director Chris Roy, either.
"Luke is probably the best all-around faceoff midfielder that we've ever had at Leading Edge, and we've had some good ones," Roy said. "You just don't see faceoff guys with his ability to change the game by being the guy who makes it AND the guy who takes it back on the faceoff. I think he's the best faceoff man in the country, and when a school like Duke makes you a priority, it speaks volumes to your talent level. Luke's worked very hard to put himself in a position to fulfill a lifelong dream and he's going to crush it as a Blue Devil."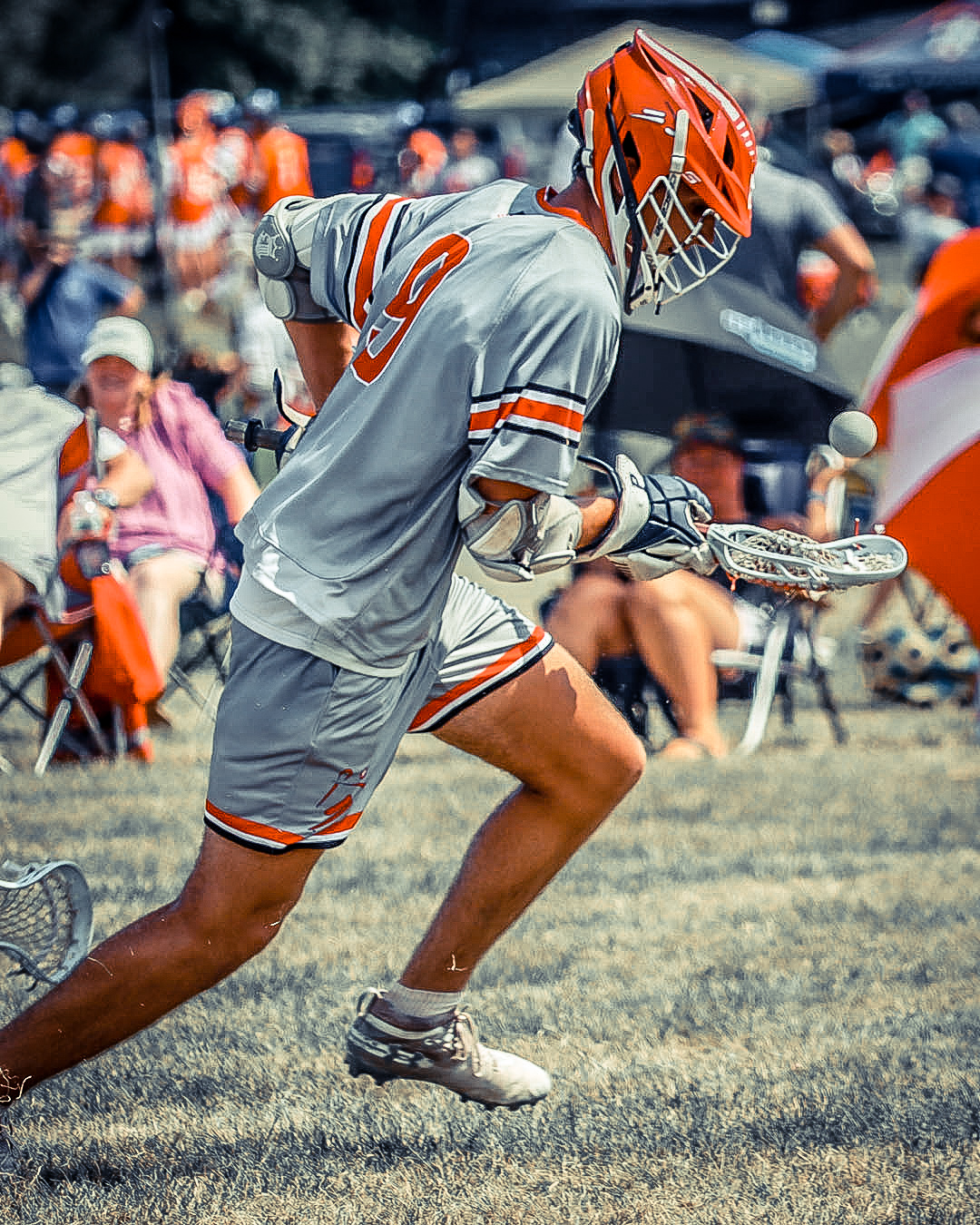 Transitioning to Leading Edge
Of course, being tested by Leading Edge's annually best-in-class schedule didn't hurt, either. Engelke transitioned over to Leading Edge in seventh grade, and he's quick to point out that it had a massive impact on his game.
"I knew a bunch of guys from Westfield that were playing for Leading Edge, and I knew they were going to big-time schools," Engelke said. "I picked up quickly that Leading Edge can take me where I want to go and worked my butt off for the Roys. They'll definitely get on you, but they push us to the next level. I had a few coaches tell me that playing for Chris prepares you for what college coaching is about. I wouldn't be in this position without his help."
Time to start rocking the Duke clothing again.