Leading Edge '22 Harry Laferriere Commits to Brown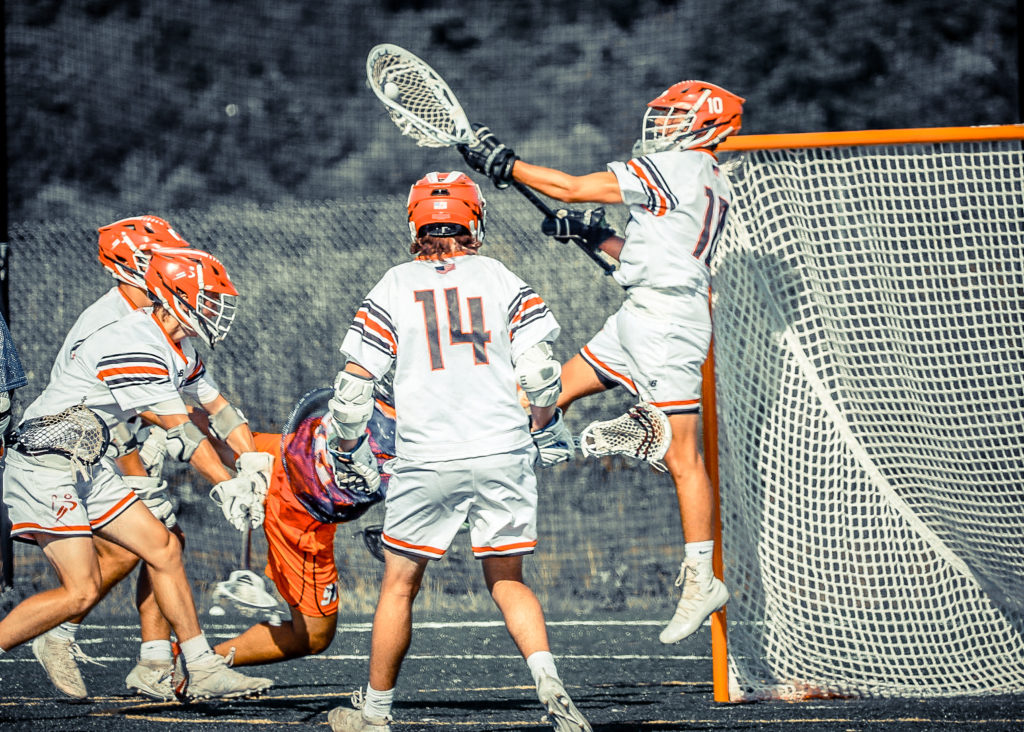 Follow Leading Edge on Instagram, Twitter and Facebook.
On the heels of a very good summer on the field with the Leading Edge 2022 team, Harry Laferriere expected to get some attention on Sept. 1. That was the first day that non-service academy Division I schools were allowed to reach out to the class of 2022. Even though they couldn't evaluate players in person this summer because the Covid-spurred recruiting dead period, Division I coaches were ready.
Leading Edge director Chris Roy told Laferriere to expect some attention right off the bat. Roy was right, as Laferriere entertained calls and texts from a handful of impressive Division I schools. None, however, jumped out to him right away in the same way that attention from Ivy League school Brown did.
"(Brown assistant coach) Coach (Brett) Holm texted me and said they were really interested," Laferriere said. "I was pretty shocked. It was a big morale booster that a great school like Brown thought so highly of me."
Becoming a Bear
Right away, the Bears had an in with Laferriere, one that grew as the two sides communicated. It didn't take long for Laferriere to realize that Brown was the place for him to be, either.
"The coaching staff was amazing through the entire process. They were very transparent and easygoing, and I bonded with them right away," Laferriere said. "They stuck with me throughout the process."
That patience paid off for the Bears when Laferriere chose to commit to Brown's admissions process. He'll join Leading Edge 2021 alums Brandon Bergner (Kent Denver, Colo.) and Zander Valentini (Benjamin, Fla.) in Providence. He's the fifth Leading Edge '22 to commit after fellow goalie Jaz Zanelli (Seton Hall Prep / Bucknell), as well as LSM Konrad Miklaszewski (Montclair / Yale), faceoff midfielder Luke Engelke (Pingry / Duke), defenseman Tripp Didden (Deerfield, Mass.). LSM Ryan McLaughlin (Mountain Lakes) committed to the admissions process at Penn shortly after Laferriere's commitment. CLICK HERE for all of Leading Edge's commitments.
"Brown is one of the best schools in the country both academically and athletically," said Laferriere, who's interested in both pre-med and engineering. "I was looking at some other really good schools, but what set Brown apart was its location in Providence. It's a really nice city, close to home, and it's an excellent school. You really can't get better than that. They do a very free-course schedule where you can create your own course load, too, which is cool."
Built-In Advantages
Laferriere was fortunate to rely on his older brother, Alex, who went through the recruiting process earlier as a hockey player. The elder Laferriere is at Harvard, and he relayed some of his personal experiences to explain to his younger brother what to expect.
"He was great to me during the process and told me not to listen to outside pressure," Laferriere said. "He told me, 'there are going to be kids who commit before and after you, so just take your time and do what's best. Your gut is going to tell tell you where you want to go.'"
Quarantine also meant that Alex and Harry got to work out together to prepare for their respective seasons. That meant training in the gym and getting shots in on the field, and that played a big role in getting the newest Bear ready to play Leading Edge's always daunting schedule.
After all, that's why he came to Leading Edge.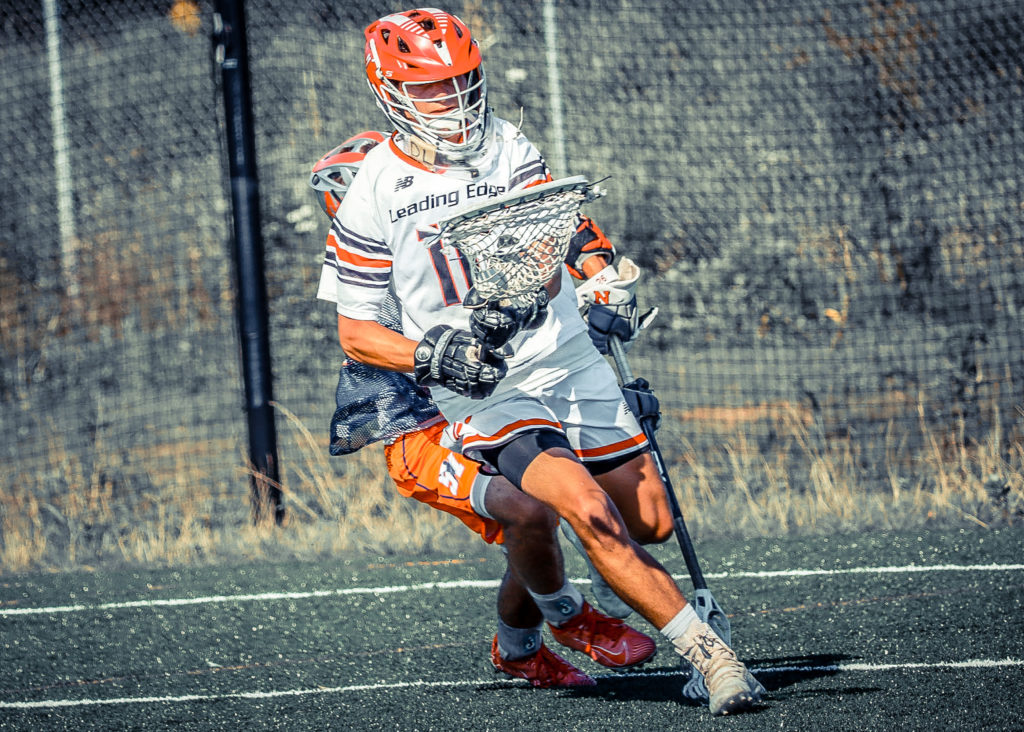 Reaching the Division I Level
"It helped so much that I have a really good team around me. The defense is amazing. I get really good shots and reps in practice, which is so good for my development," Laferriere said. "I couldn't wait to be back out there with them. When I made the team this year, I knew I could play Division I. Leading Edge has a very good track record of sending kids to D-I, and I realized it was something I could do."
Not only could he do that, but there's an excellent chance that he turns into something special at Brown. Goalies with Laferriere's speed, agility and poise outside of the cage are rare. Combined with his ability to make a ton of saves and kickstart transition, his talent will make him a contender for the Bears' starting job shortly after arrival.
"Harry is so much fun to watch because of how he's able to do so much at the goalie position," Leading Edge director Chris Roy said. "He beats guys to the end line on missed shots all the time. He runs by people in the clearing game. I've seen him make some absolutely outrageous saves. Most importantly, he's a leader back there and our team is extremely confident with him in the cage. It's amazing to see him choose a school like Brown that has so much to offer. He's going to do exceptionally well there."
Leading Edge 2022 Commitments
(Click here for all commitments)
Tripp Didden, defense, Deerfield (Mass.) – Johns Hopkins (Commitment story)
Luke Engelke, faceoff midfield, Pingry – Duke (Commitment story)
Harry Laferriere, goalie, Kent (Conn.) – Brown
Ryan McLaughlin, LSM, Mountain Lakes – Penn
Konrad Miklaszewski, LSM, Montclair – Yale (Commitment story)
Jaz Zanelli, goalie, Seton Hall Prep – Bucknell (Commitment story)