Leading Edge '21 Colin Williams Commits to Dickinson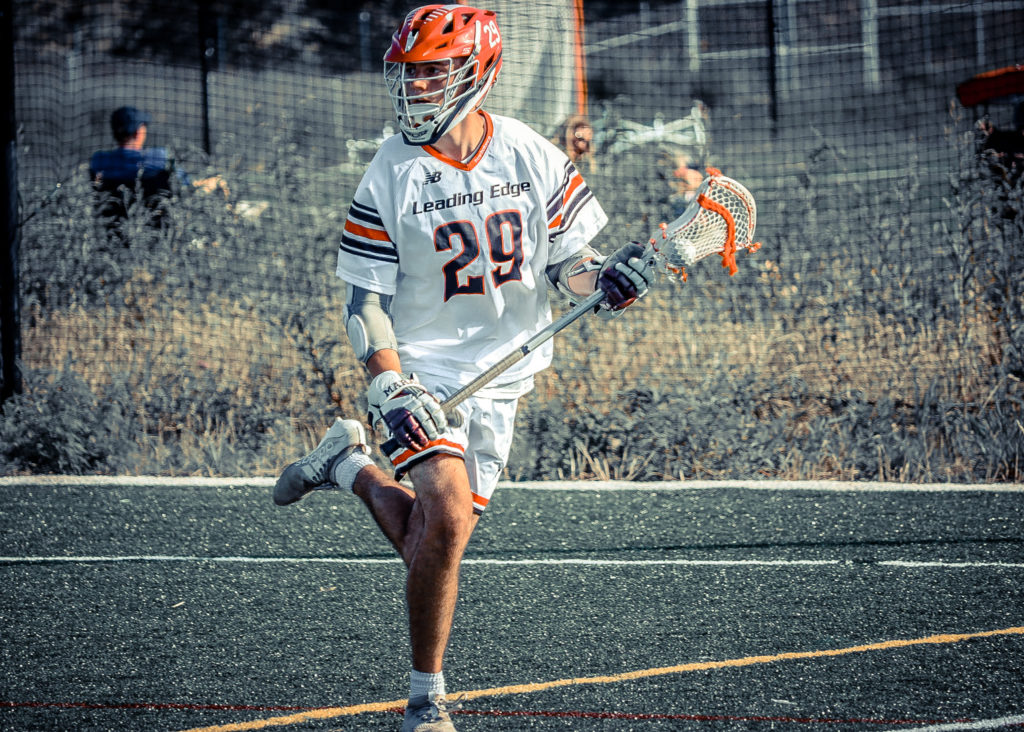 Follow Leading Edge on Instagram, Twitter and Facebook.
Colin Williams realized right away at his first Leading Edge event that not everything he did would translate well when playing against the best competition in the country.
The Leading Edge 2021 and St. Peter's Prep attackman quickly figured out that he'd have to adapt his game when he joined the team during his freshman year.
"At our first event, I got stripped on one play," Williams said. "Then I got put on my back a little. I definitely realized that some of the stuff I did at school would not fly at ALL. I was hanging my stick and playing sloppy, and all of the Leading Edge poles are going to eat you up at practice if you make any sort of mistake. It was the same in the games against that great competition."
With time, Williams proved that he could hang at that elite level. That allure of playing against the best players in the country was what brought him to Leading Edge. It paid off in spades, too.
"I've always known that Leading Edge is the top club in New Jersey," Williams said. "I've always known that I wanted to play college lacrosse and the opportunity to play at the high level that Leading Edge plays at was something that I couldn't pass up."
Becoming a Red Devil
He parlayed his successful Leading Edge career into a commitment to Dickinson. The Red Devils are a Division III power with elite academics, too, which gives Williams the best of both worlds.
"From my first visit, the business program at Dickinson caught my eye. It's next-level," Williams said. "Once you get to your sophomore year, they really encourage you to take internships. A lot of kids go abroad and I thought that was something really cool. It'll set me up with great opportunities after college. Athletically, they've always been at the top of their conference. They're striving for a national championship run and I'd love to be a part of it."
Recruiting during Covid times has gotten significantly more difficult. Williams, though, had the opportunity to visit campus before the pandemic hit. He got that feeling where he knew Dickinson was the place for him pretty quickly. Even some time away from campus to make a decision only left him coming back to the Red Devils.
"I felt like Dickinson could be the home for me after I stepped on campus," Williams said. "It's a beautiful campus and on my first tour, I was thinking that I could definitely see myself here. The way it's structured between academics and athletics is what I looked for. The players I talked to also love Coach (Dave) Webster and say he's a great guy."
Adapting to Leading Edge 
Williams' development took a major hit early when he broke his right wrist in his first summer with the team. While it was a short-term problem, it actually helped him in the long run.
"The doctor said that I could play with a cast, so I played that summer with one on," Williams said. "I couldn't play righty early on, so I learned how to play as a lefty a lot better. I think that definitely helped."
Williams' versatility and ability to threaten a defense multiple ways are traits that should help him at the next level, too. Leading Edge director Chris Roy sees a perfect fit between Williams and Dickinson, one where both will benefit from the other.
"Colin has worked so hard to put himself in this position and I'm ecstatic that he found a great home that will challenge him academically and athletically," Roy said. "He's a really bright kid who's improved so much in his time at Leading Edge. He's a crafty attackman who understands the game at a high level, and he has the potential to blossom into a big-time scorer for Coach Webster, who's done as good a job as anyone at the Division III level. I couldn't be more excited for him and I'm pumped to see him in action as a Red Devil."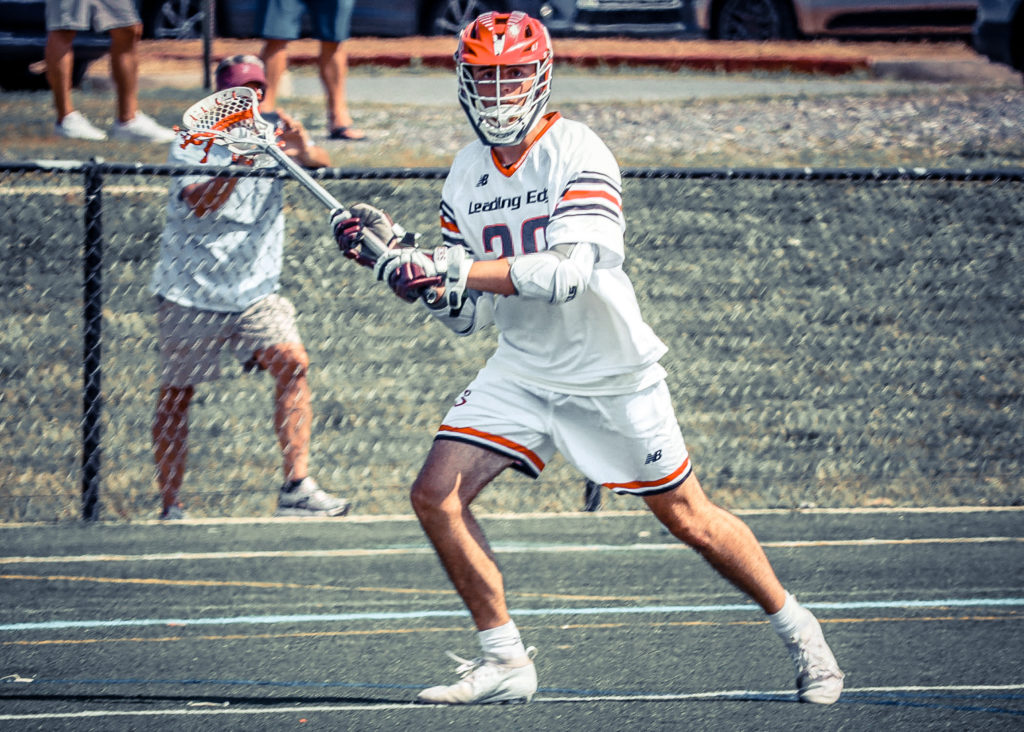 Leading Edge 2021 Commitments
(Click here)
Brandon Bergner, attack/midfield, Kent Denver (Colo.) – Brown (Commitment story)
Sebastian Birse, defense/LSM, Westfield – UMass (Commitment story)
Henry Blake, goalie, Brewster Academy (N.H.) – Ohio State (Commitment story)
Mason Bregman, attack, Lenape – UMass
Brendan Cina, midfield, Sparta – Robert Morris (Commitment story)
Noah D'Andrea, goalie, Christian Brothers Academy – Providence (Commitment story)
Jack Dunleavy, attack, Seton Hall Prep – Gettysburg
Will Ferraro, midfield, Seton Hall Prep – Providence (Commitment story)
Griffin Kology, defense, Chatham – Richmond (Commitment story)
Cal McPherson, midfield, Pingry – Holy Cross (Commitment story)
Kevin Parnham, defense, Pingry – Penn State (Commitment story)
Logan Peters, attack, Wall – Rutgers (Commitment story)
Colby Plotts, LSM, Sparta – Utah (Commitment story)
Jack Turner, attack, Ridge – Colgate (Commitment story)
Zander Valentini, defense, Benjamin (Fla.) – Brown
Colin Williams, attack, St. Peter's Prep – Dickinson