Leading Edge 2024 Michael Marshall Commits to Cornell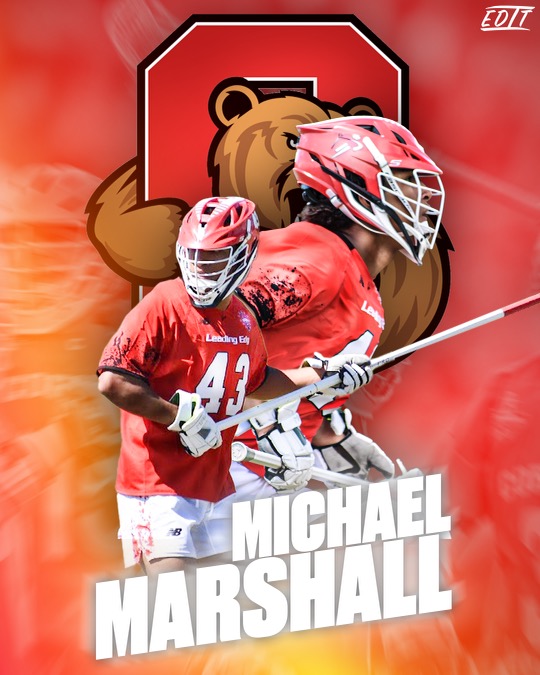 Follow Leading Edge on Instagram, Twitter and Facebook.
Michael Marshall had an idea that Cornell ranked pretty highly on his list as soon as Sept. 1 rolled around.
That's when Division I schools were first allowed to contact players in the class of 2024. Marshall knew about the Ivy League school's incredible academics and saw the Big Red, led by Leading Edge 2020 alum and Ivy League Rookie of the Year CJ Kirst, play in the national title game on Memorial Day.
Despite that, he didn't expect to commit to Cornell when he took his visit. Rather, the Leading Edge 2024 and Westfield defenseman and LSM saw himself taking a few more visits before ultimately coming to a decision.
Not quite.
"It wasn't just the campus. The coaches were really what made me fall in love with Cornell," Marshall said. "They truly do care about my family and I. They said they'd been watching me since the start of the summer and talking about me to my coaches. Not all coaches genuinely care about the person you are, but they do."
Marshall didn't see the need to wait any longer. He committed to the Big Red, becoming the first Leading Edge '24 to commit. He's only the third Leading Edge player to commit to the Big Red after Kirst and 2016 alum Josh Gully (Pingry). Marshall was recently tabbed as the No. 54 player and a four-star prospect in the class of 2024 in the National Lacrosse Federation rankings. He also earned a four-star ranking from Inside Lacrosse.
Sudden Change of Heart
"I toured the campus with (Cornell assistant coach) Coach (Jordan) Stevens, but I still wasn't 100 percent sure," Marshall said. "Then I finally met the guys when we went to the locker room. These are guys that I've been watching the past year, they won the Ivy League and made it to the NCAA final, guys that inspire me. And they're all coming up to me and introducing themselves and being so respectful. The family atmosphere was so special. I realized I was going to commit the instant I met all of the players. They're starting conversations with me and I'm joking with them like I've known them for five years. It says so much about the culture that makes them so close as a team. It's so inspiring and it makes me want to work harder and play for them."
Marshall got to play NHL 22 with Cornell All-American defenseman Gavin Adler and freshman Brendan Staub, among others. Seeing the team go through a lift further convinced him that it was the place for him, but a chat with Kirst also helped cement that decision for hm.
Meeting a Leading Edge Legend
"He was the last person I met," Marshall explained of his interaction with the U21 World Championships MVP. "It's my first time ever talking to him and he's just so nice. This dude's one of the best players to ever come through Leading Edge and he's going out of his way to make time for me with a big smile on his face."
"Another thing that's special that I noticed is how Cornell picks their players," Marshall continued. "A lot of schools pick raw talent and Cornell wants to win, but they truly care about the heart of the kid they're picking. All of the guys have the same goals and they all know what they want. They value the team and everything that they do is for the team."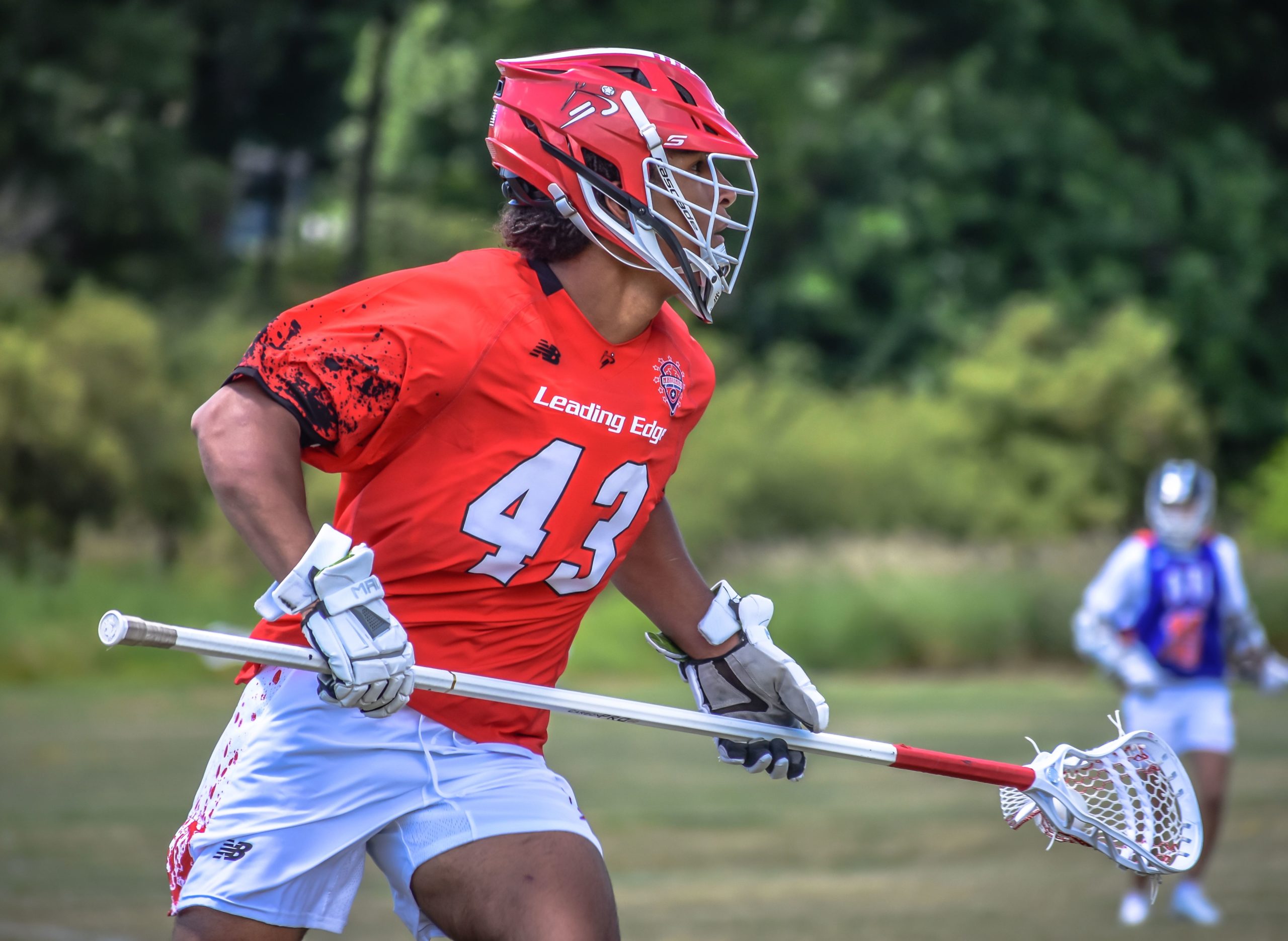 Perfect Landing Spot
Like Adler, Marshall is a lefty who doesn't have prototypical size, but his aggressiveness, tenacity, footwork and sandpaper help him play bigger than he is. Marshall's game has taken exponential leaps since joining Leading Edge. When he first came over going into his freshman year, he was nowhere what he is today. Like so many others before him, he took his lumps, but his dedication, work ethic and coachability helped transform him into a major Division I prospect.
"I was so new to lacrosse that I didn't know how to talk. I didn't know what a 2-slide was. We practiced the '22s and '23s and they're all screaming their heads off to communicate, and I couldn't say a word," Marshall said. "Guys like Mike Dunleavy (Seton Hall Prep / UMBC) would dodge me and dust me every time. I was the joke of the program. I didn't know anything. But Coach (Chris) Roy changed me. The way he works us and how he teaches us is not for everybody. He runs everything like a college program. He'd be telling me how I was messing up and I just thought, 'I'm going to prove him wrong. He's going to see how hard I'm going to work."
Elite Player Development
Developing players like Marshall, who come in with all the talent in the world but need some polish, can be so incredibly rewarding. Roy always knew that Marshall had the ability, but just needed some guidance, technique work and a better understanding of the game. He got it.
"We're so incredibly proud of Michael for his commitment to Cornell," Roy said. "He has worked so hard to get to this point. Like he said, he needed a lot of work when he first came to Leading Edge. He bought in immediately and was willing to do everything that he had to do to get better. He welcomed coaching, feedback and constructive criticism. Michael's made a lot of his own luck by simply outworking guys. He was lights-out for our '24s this summer and helped us win championships at the NLF Summer Kickoff and Legacy Invitational with his aggressive defense and infectious energy. When he's playing well and getting after guys, it lifts everyone around him, and his enthusiasm and attitude are going to fit in perfectly at Cornell."