Leading Edge 2024 Luke Jamin Commits to Virginia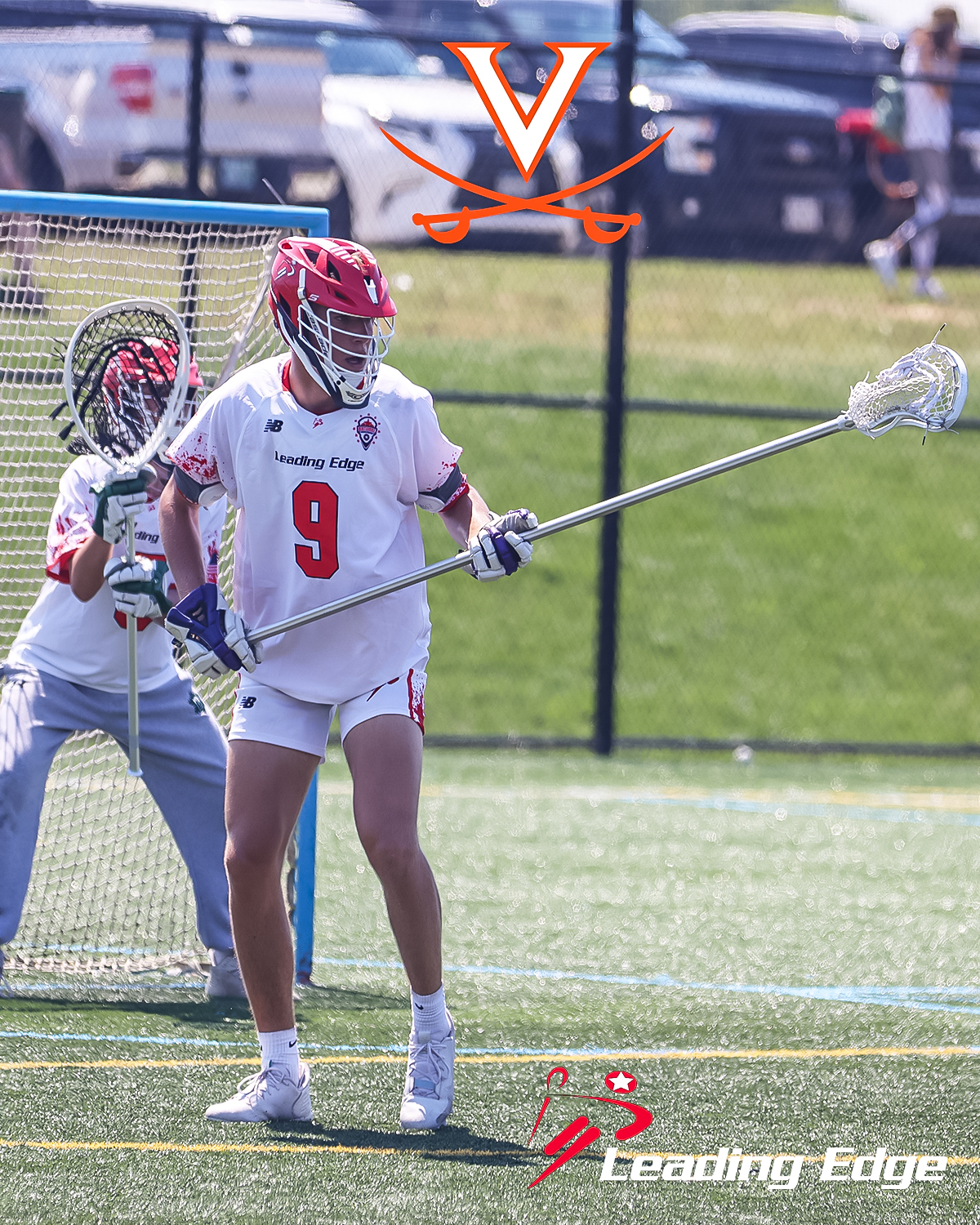 Follow Leading Edge on Instagram, Twitter and Facebook.
Luke Jamin knew going into his visit at Virginia that a potential commitment was definitely in the cards.
The national powerhouse Cavaliers reached out to him shortly after Division I schools were first allowed to do so for the class of 2024. Right away, the Leading Edge 2024 and Rumson-Fair Haven defenseman, who will spend a post-graduate year at a boarding school, sent the 'Hoos skyrocketing to the top of his list.
"I was definitely anticipating a commitment eventually," Jamin said. "Once I got there, I knew that it was the right spot for me, especially after I met the guys. The chemistry that they have is impressive. It even feels like the freshmen have been there for five years. They're all really tight with each other and the coaches."
Jamin is 'Hoos Next
Jamin wasn't going to waste the opportunity to join one of college lacrosse's premier programs. He committed to Virginia, becoming only the third Leading Edge alum to do so this decade. 2017 alum Kyle Kology (Chatham) won a pair of national championships in Charlottesville, while Connell Kumar (Seton Hall Prep) was a highly-touted recruit in the class of 2020.
"It's very hard to say no to UVA. They offer so much," Jamin said. "It's a great school with amazing academics, recent success and great lacrosse history. It's also a very beautiful campus. They just have so many opportunities for me when I get there and it's academically superior to so many schools."
Stock All The Way Up
After helping Rumson-Fair Haven to a Group 2 state championship and an appearance in the final Tournament of Champions title game, Jamin took his game to another level this summer. A 6-3, 190-pound lefty defenseman, he left his mark early and finished as a four-star recruit to both the National Lacrosse Federation and Inside Lacrosse. The NLF also tabbed him as the No. 106 player in the '24 class. Virginia took notice, too, and it was evident that the Cavaliers made him a priority early in the process.
"My expectations coming out of the summer were much improved over going into the summer. When they called, I just thought, 'Virginia, wow, that's a big name. It's awesome that they'd reach out to me,'" Jamin said. "(UVA head coach) Coach (Lars) Tiffany is a great guy and easy to connect to. We just talked about life in general and it was great getting to know him."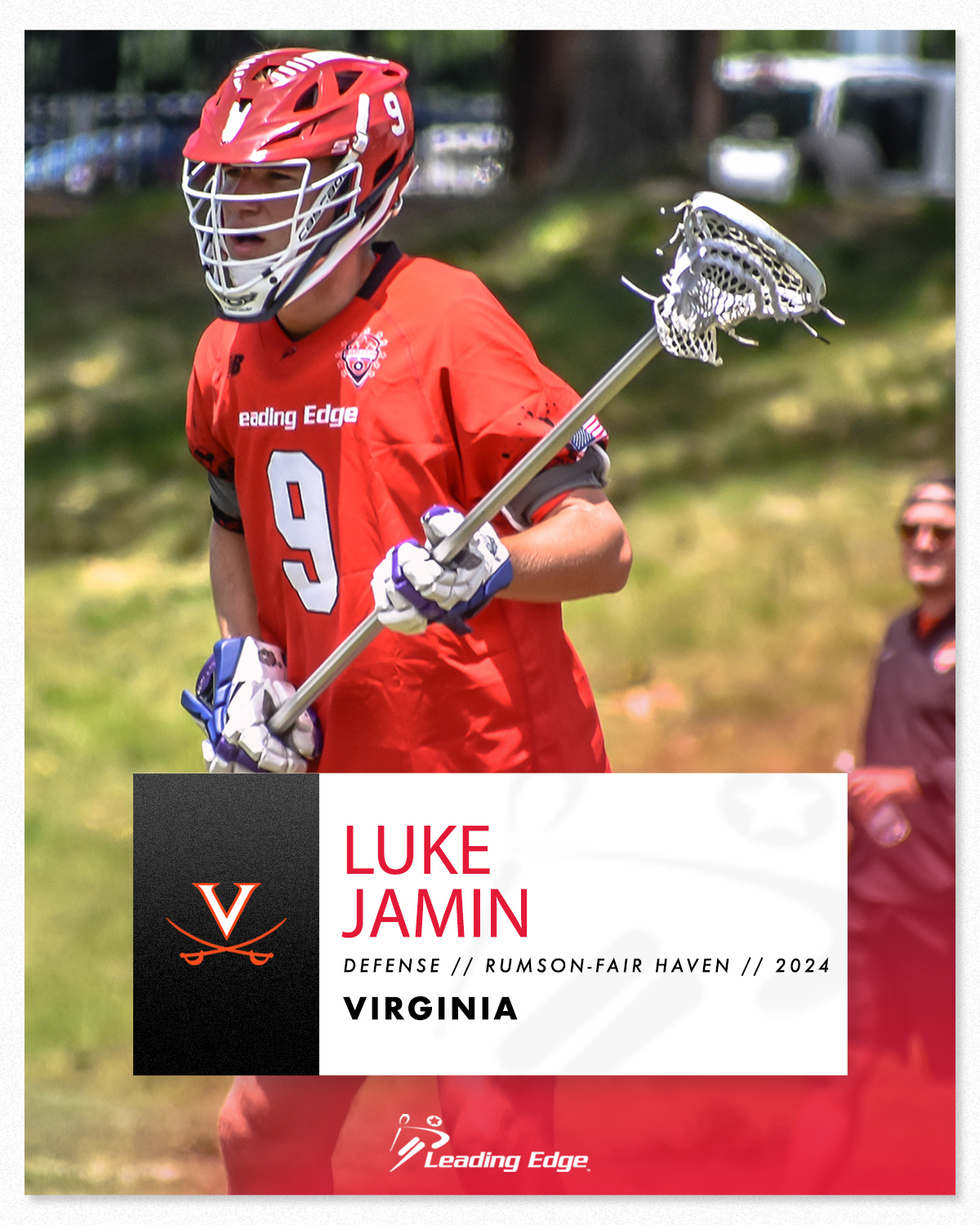 One and Done
Jamin impressively capped his first year at Leading Edge with a commitment to one of college lacrosse's blue bloods. It was, obviously, the result he hoped for when he came over to Leading Edge. Jamin put in the work to get better, and going against New Jersey's best players helped take his game to the moon.
"I'm very fortunate to have had two great coaches in (Leading Edge director) Coach (Chris) Roy and (Leading Edge founder and RFH head coach) Coach (Marc) Moreau," Jamin said. "Those two pushed me. They helped me love the sport. At Leading Edge, the guys on the team were very nice and supportive, but those intense, competitive practices told me that I had to work harder to get to where I wanted to be. You see the '23s committing, guys like Shawn Lyght (Notre Dame), John McCurry (Navy), Cole Cashion (Yale) and it just shows you what you have to do. Gaining confidence was big for my game, too."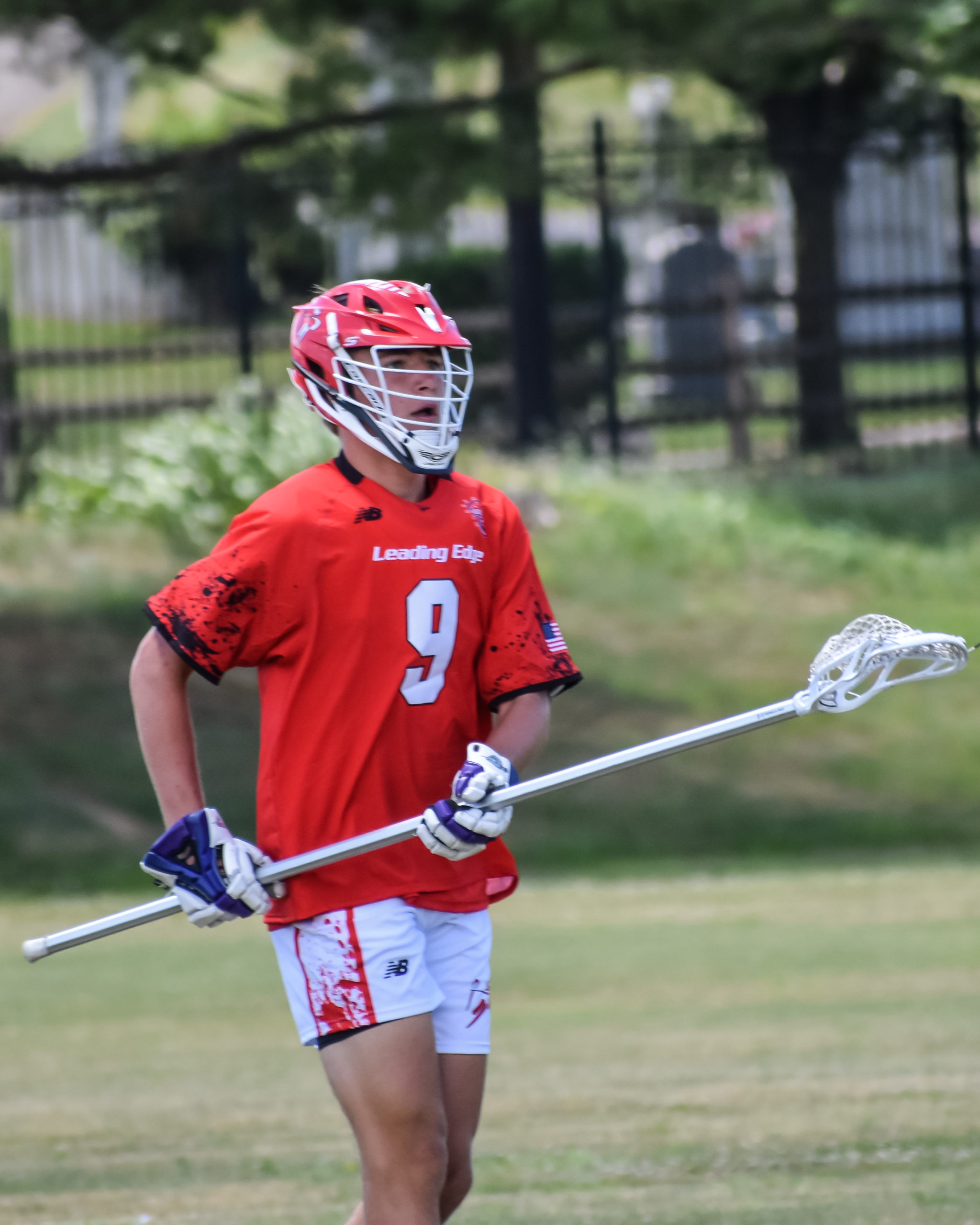 UVA Lands a Good One
Roy, for one, immediately saw potential in Jamin when the latter made the move to Leading Edge. It's not hard to see the size and athleticism, but Roy was also impressed with Jamin's commitment and dedication to getting better.
"Luke fully embraced our mindset and acclimated himself well to our culture," Roy said. "He's always had the raw tools to get it done, and as he realized what he had to do to get to where he wanted to be, he doubled down and worked even harder. Luke was a huge asset to Coach Moreau's outstanding Rumson team this spring and continued his fantastic play throughout the summer for us. He got noticeably better and better and elevated his game against the best competition. Coach Tiffany and his staff got a great player and person in Luke, and we can't wait to see what he does for the 'Hoos."