Kirst Brothers To Host Clinic Aug. 16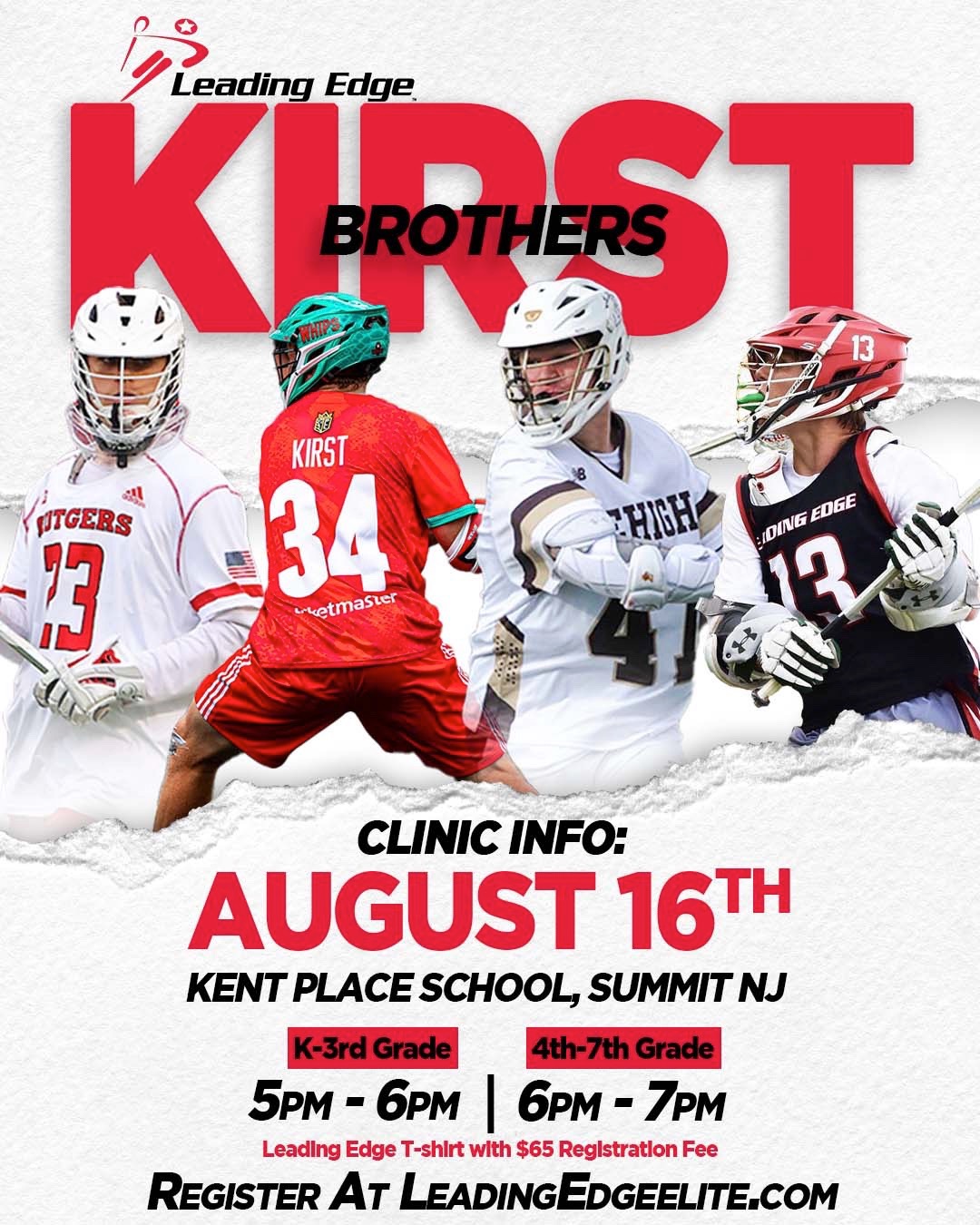 Come learn from the First Family of New Jersey Lacrosse!
The Kirst brothers – all Leading Edge alums – will be hosting a clinic on Monday, Aug. 16 at the Kent Place School in Summit. The clinic is open to any player in kindergarten through seventh grade. K-3 takes place from 5-6 p.m., followed by 4th through 7th grade from 6-7 p.m.
Registration is $65 and includes a Leading Edge T-shirt.
Connor Kirst
is a former All-American at attack and midfield at
Villanova
and 
Rutgers
who now plays for the two-time defending PLL champion 
Whipsnakes
. 
Colin Kirst
was an All-American goalie at Rutgers this year, 
Cole Kirst
starts at attack at Patriot League champion 
Lehigh
and will play for the U.S. U20 team next summer. 
CJ Kirst
was ranked
as the No. 14 recruit in the country by NLFRankings.com
and will be a freshman at 
Cornell
this fall.
Together, they'll work with every player, giving each player next-level instruction and giving every player some new tools to improve their game.