Leading Edge '21 Jack Turner Commits to Colgate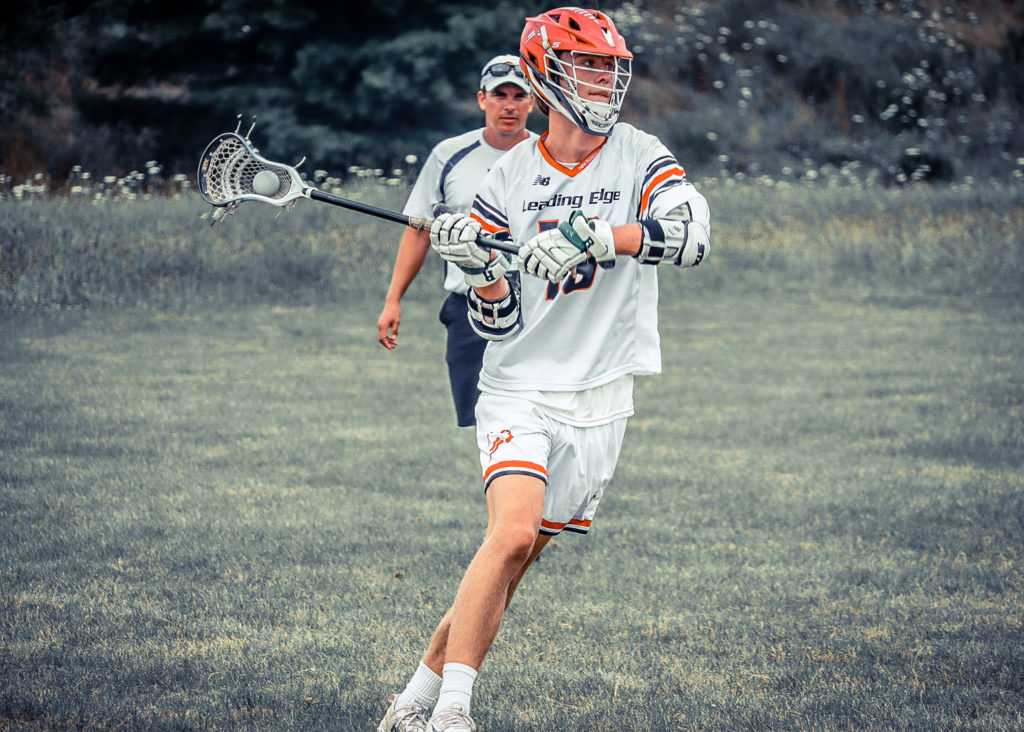 Follow Leading Edge on Instagram, Twitter and Facebook.
It wasn't enough that Jack Turner was already making the move to Leading Edge, the best New Jersey lacrosse club, diversifying his game and slotting into a different role. Now, he had to worry about playing the best competition in the country.
Consider it a, "welcome to Leading Edge," moment for the Leading Edge 2021 attackman by way of Ridge.
"We were playing (fellow National Lacrosse Federation founding member) the Crabs at Boys' Latin, and I was just shocked and thinking, 'oh my God, this is legit lacrosse,'" Turner recalled. "Everyone was screaming and yelling the whole time, and I just realized that I had to get my act together and get adjusted because this was elite lacrosse."
Turner's come a long way since making that transition in eighth grade, and he credits a big part of it to that insanely tough schedule. It's one that also includes regular battles with some of the country's top defensemen in practice.
"The level of competition, the intensity of practices and the kids you're playing with at Leading Edge make it the best way to develop as a player," Turner said. "Going against guys like Kevin Parnham (Pingry / Penn State) and Griffin Kology (Chatham / Richmond) makes your game a lot better, and it was the reason why I switched."
Choosing Colgate
It helped get him ready for the next level, too. The 6-2 righty sniper pieced together an outstanding fall. That included a lights-out performance at the NLF Fall Invitational, which featured a record 339 college coaches. Colgate then expressed interest, and while Turner reciprocated that interest, he also didn't want to make a hasty decision.
When it came down to it, though, it was where Turner saw himself, especially after a December visit to campus where LE '19 Jake Wingate (Chatham) served as his host. He committed to the Raiders, joining a long line of Leading Edge alums in Hamilton (N.Y.). That lineage includes Wingate and the '18 duo of Ryan Decker (Chatham) and Luke Hunziker (Westfield). Turner is the 16th LE '21 to commit and the 14th to a Division I school.
"It's a great academic school with a great coaching staff and big-time lacrosse, so it checked off all of the boxes," Turner said. "I loved Coach (Matt) Karweck and Coach (Chris) Cooper, and from the beginning, I wanted to go to a good school that would challenge me. It's kind of in the mountains in a rural part of New York and the entire town is all about Colgate. Everything is focused on Colgate, and the architecture is amazing. It's somewhere that you really want to be when you step on campus."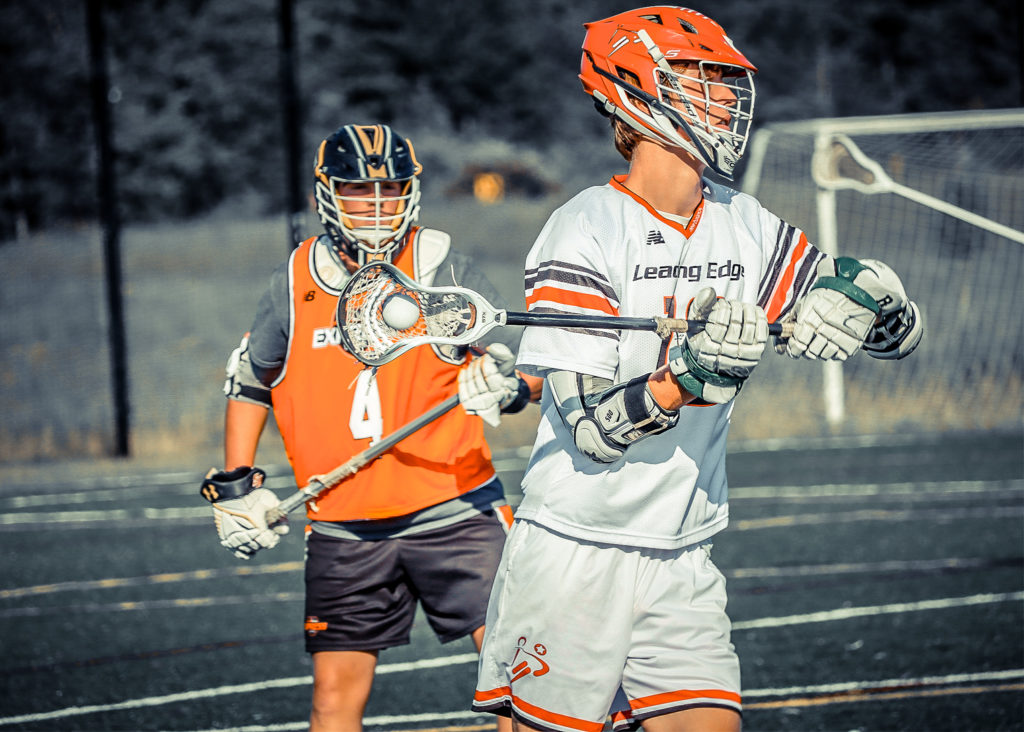 Changing Styles
Turner plans to study math and economics and eventually work in finance. Conversations with an uncle who played at Harvard and went down that path, as well as Leading Edge and Ridge '17 alum Nolan Bianchi, helped cement his decision. Part of what helped Turner's development into a Division I prospect was changing his style. He went from a dodging attackman to more of an off-ball guy who can shoot from anywhere inside the restraining line. Ranked No. 89 in the '21 class by Inside Lacrosse, Turner is deadly when he has time to shoot. Fine-tuning the off-ball part of his game is what got him to where he is today.
"It's not always easy for guys to have to change their roles, especially when they're big dodging threats on their team," Leading Edge director Chris Roy said. "Jack really took to it and saw that he could be a special prospect if he worked hard at becoming a good off-ball guy. He can absolutely sling it with the best of 'em. He has a quick release and great hands. As a result, he's a mismatch for a lot of defenses. Leading Edge alums have a great track record of success at Colgate and I'm confident that Jack will continue that on and off the field."
He certainly has history on his side.
Leading Edge 2021 College Commits
(Click here for all commits)
Brandon Bergner, attack/midfield, Kent Denver (Colo.) – Brown (Commitment story)
Sebastian Birse, defense/LSM, Westfield – UMass (Commitment story)
Henry Blake, goalie, Brewster Academy (N.H.) – Ohio State (Commitment story)
Mason Bregman, attack, Lenape – UMass
Brendan Cina, midfield, Sparta – Robert Morris (Commitment story)
Noah D'Andrea, goalie, Christian Brothers Academy – Providence (Commitment story)
Jack Dunleavy, attack, Seton Hall Prep – Gettysburg
Will Ferraro, midfield, Seton Hall Prep – Providence (Commitment story)
Griffin Kology, defense, Chatham – Richmond (Commitment story)
Cal McPherson, midfield, Pingry – Holy Cross (Commitment story)
Kevin Parnham, defense, Pingry – Penn State (Commitment story)
Logan Peters, attack, Wall – Rutgers (Commitment story)
Colby Plotts, LSM, Sparta – Utah (Commitment story)
Jack Turner, attack, Ridge – Colgate
Zander Valentini, defense, Benjamin (Fla.) – Brown
Andrew Williams, attack, St. Peter's Prep – Dickinson