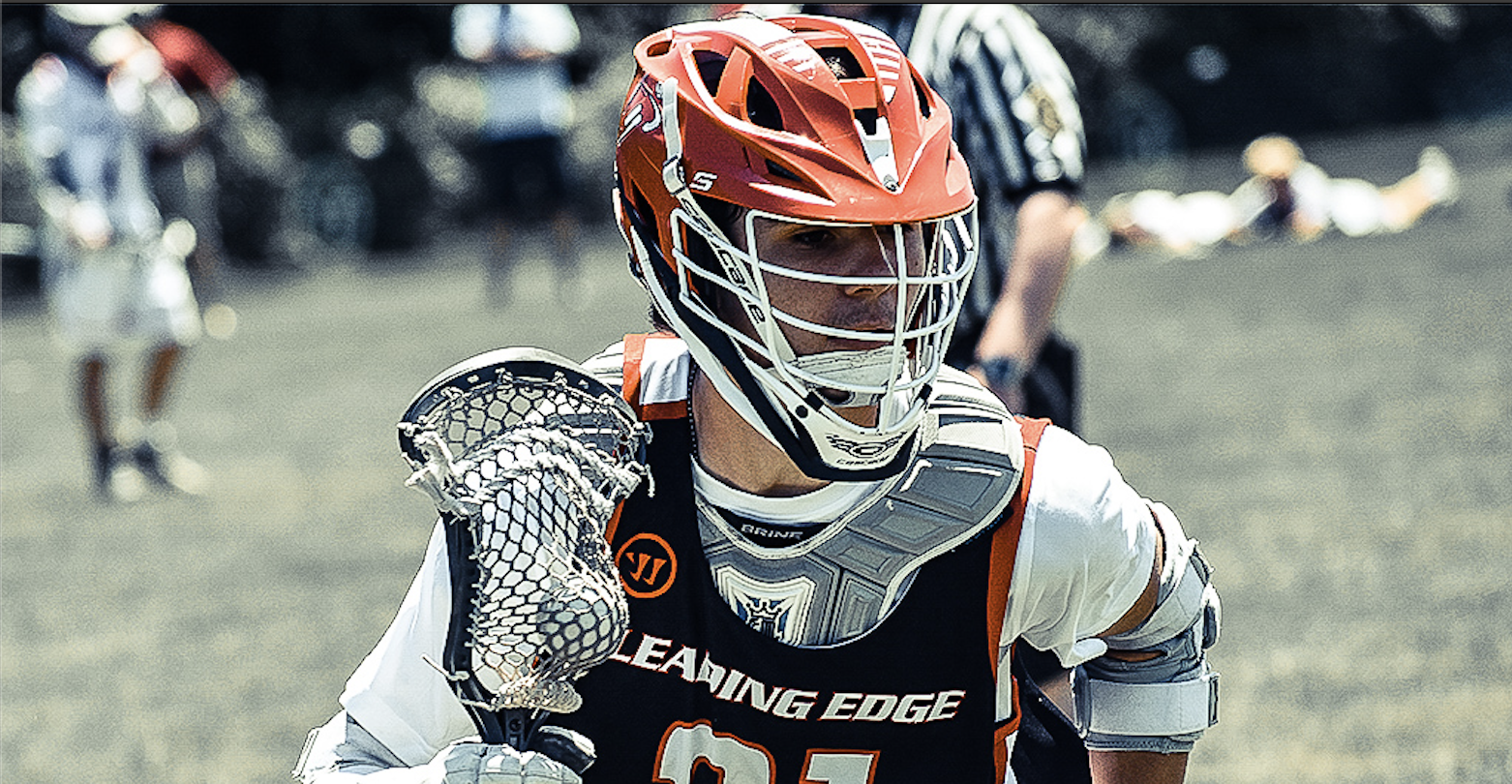 2021 | Providence | Seton Hall Prep
Follow Leading Edge on Instagram, Twitter and Facebook. 
Will Ferraro knew to expect a crowd this summer as the Leading Edge 2021s were front and center at the nation's best recruiting events, but still, there's expecting something and then actually seeing it happen.
Ferraro admitted to being a little nervous at first when he saw the long line of college coaches, and it took some getting used to. Then once he did, things got magnified – a lot – this fall at the NLF Fall Invitational.
"At the beginning of the summer, I knew that there'd be a lot of coaches and I'd get the jitters in warmups," Ferraro said. "After a while, it wore off and I started to play within myself, but then this fall, there were more than 300 college coaches at the NLF event on Long Island. That was pretty surreal and it was just crazy to see how many college coaches came to watch us."
A record-breaking 339 college coaches showed up to that weekend for the combination of the Fall Invitational and My Lacrosse Tournament' Fall Classic, and that tournament helped cement the Seton Hall Prep junior's belief that he could play at the Division I level. That eventually turned into a reality as he continued to delve into his recruiting process, and ultimately, he knew he'd found the right place for him after a few visits to Providence.
"I went to a prospect day there last year and they said that they liked me, then reached out to me in September," Ferraro said. "Their recruiting coach left and a new coach reached out a couple months ago, and that's really when I started to get to know and enjoy the school. I visited again and realized that this was the school that I loved and I started talking to the coaches more, and that's when I made my final decision."
Ferraro opted to join the Friars' 2021 class, becoming the seventh Leading Edge '21 to commit and the first player to choose Providence since the 2018 duo of Michael Harris (Ridge) and Bryce Kirkwood (Ridge).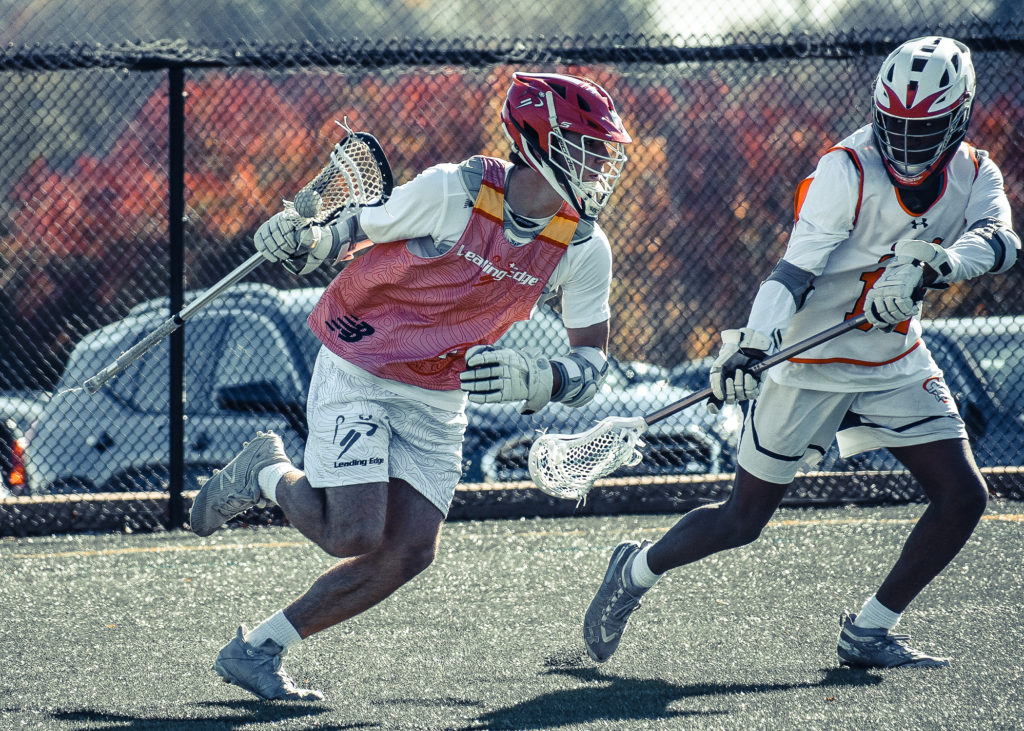 "The combination of athletics and academics made me fall in love with the school," Ferraro said. "A lot of schools have that, but Providence set itself apart with how respectful and welcoming the players and coaches were. I definitely liked the coaches a lot, especially since they showed a lot of interest right from the start, and the facilities were also great. I think I'm going to study business because I really like economics. I've been interested in it since I started taking it as an elective at school, and I'm also really enjoying a computer science class, and the two really build off of each other."
Ferraro's game really builds off of what today's shot-clock era looks for. A dynamic two-way midfielder with elite-level speed, Ferraro can get up and down the field with ease, and he's got an absolute scorcher of a shot on the run. He's more than capable of locking down an opposing midfielder at the other end, too, and that versatility will serve him well at the next level.
"Will has great speed and terrific athleticism, and there aren't many guys who can catch up to him on a consistent basis," Leading Edge director Chris Roy said. "He is a huge mismatch for opponents in the clearing game because of those jets, but he's also worked really hard to diversify his game and be a constant threat from all over the field. He fits in well with Providence looks for in their players, and I think he'll be able to fit in seamlessly with (Friars' head coach) Coach (Chris) Gabrielli wants to do. Will was patient with the recruiting process and made sure that the school checked off all of his boxes, and I'm excited to see what he can do as a Friar."
Ever since joining the Leading Edge program five years ago, Ferraro bought in to the process and work that it took to become a Division I player. It's never easy to get to that point, but his patience, coachability and determination paid off in spades.
"Before I started playing Leading Edge, I just played lacrosse and did other things, but when I started at Leading Edge, I mentally switched and thought that I could take my game to the next level," Ferraro said. "All of the coaches were empowering. They build you up, they make you work hard and they're really competitive, and they built that aspect for me. Everyone is so good and so competitive at Leading Edge that you have to play at the top of your game every time."
It seems like he got the hang of it.
Leading Edge 2021 Commitments
Brandon Bergner, attack/midfield, Kent Denver (Colo.) – Brown (Commitment story)
Sebastian Birse, defense/LSM, Westfield – UMass (Commitment story)
Henry Blake, goalie, Brewster Academy (N.H.) – Ohio State (Commitment story)
Will Ferraro, midfield, Seton Hall Prep – Providence
Cal McPherson, midfield, Pingry – Holy Cross (Commitment story)
Kevin Parnham, defense, Pingry – Penn State (Commitment story)
Colby Plotts, LSM, Sparta – Utah (Commitment story)