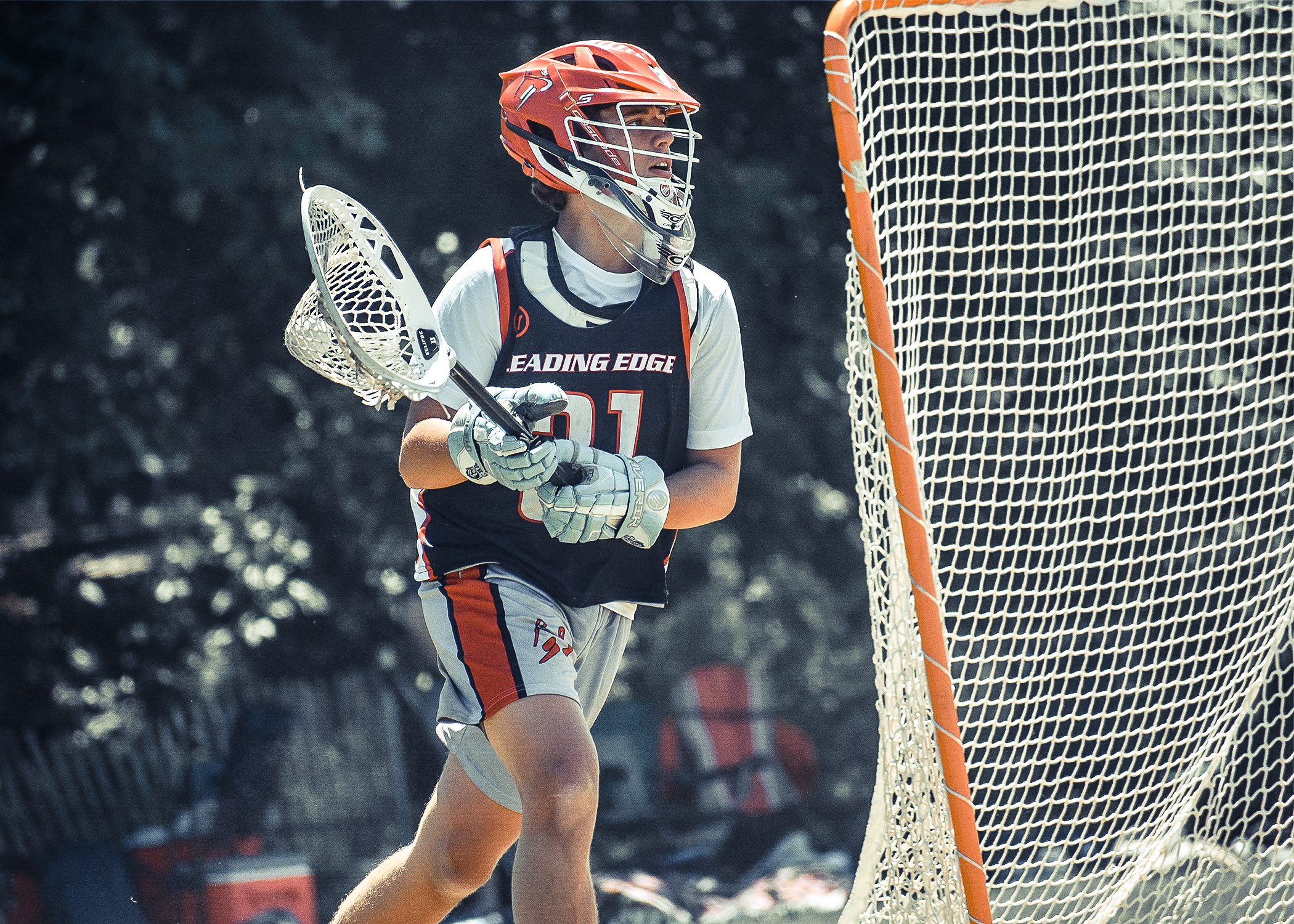 2021 | Providence | Christian Brothers Academy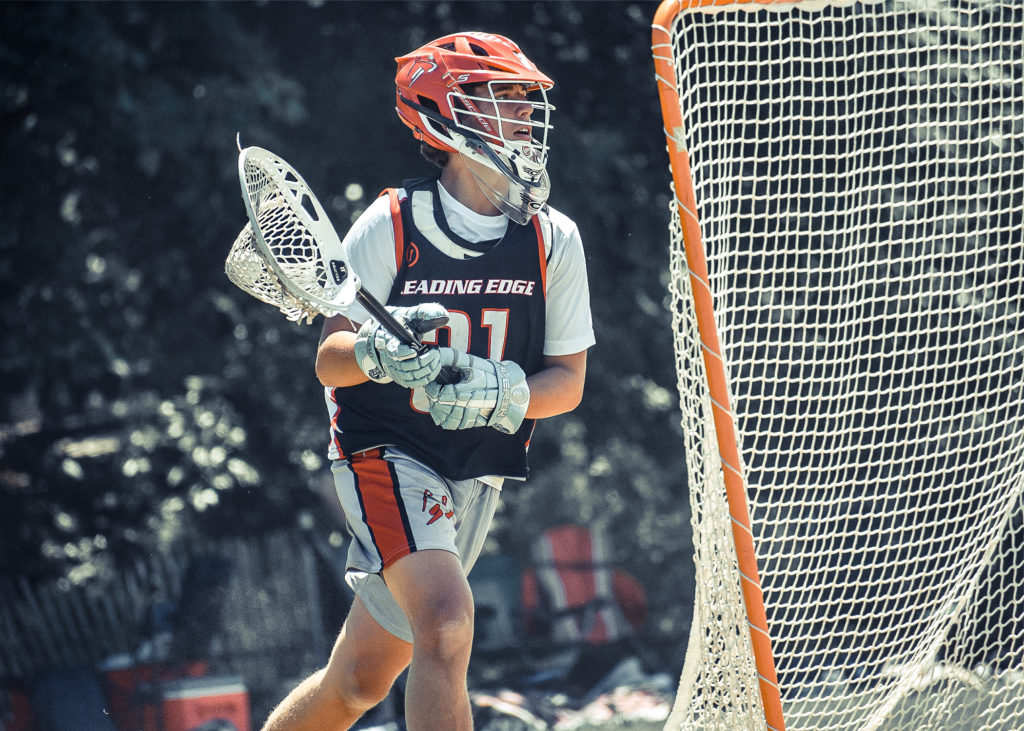 Follow Leading Edge on Instagram, Twitter and Facebook. 
Throughout his recruitment, Noah D'Andrea entertained interest from a bevy of schools that would make almost any player jealous.
The Leading Edge 2021 goalie by way of Christian Brothers Academy had narrowed down his choices to a handful of high-level schools, all of which brought impressive qualifications to the table, but it wasn't until he visited Providence for a goalie-specific camp with former Friars All-American Tate Boyce that he knew that he'd be a Friar.
"It was awesome to get to work with him," D'Andrea said. "He showed me a bunch of things, like emphasizing taking a jump step when the shot comes so you can jump t the ball. Once I tried it, I felt more explosive. The coaches showed me around, too, and they had some really cool, cutting-edge technology. It showed me that they're always trying to get up and find the new thing to gain an edge."
Ultimately, though, it was about more than just Boyce and the latest technology. D'Andrea found that Providence gave him the best opportunity to do well on and off the field, and it was a major reason why he opted to commit to the Friars.
"I felt like it was a place where I could see myself doing really well, and I just got a feeling that people are very motivated at Providence," D'Andrea said. "Everyone I talked to had a really good energy and was ready to work hard to get to where they wanted, and I could see myself thriving in that environment. I definitely liked the location, too. It's not too far from home, but kind of in the midst of everything. It's so close to the city where you can live the city life, but it's also really quiet and peaceful."
D'Andrea joins LE '21 teammate Will Ferraro (Seton Hall Prep) in the Friars' class. The duo will join Leading Edge and Ridge '18 alums Michael Harris and Bryce Kirkwood in Friartown. With the recruiting timeline changed, Sept. 1 carried a ton of importance for the 2021 class, but D'Andrea quickly found out that there was much more to the process than the first day of September.
"With Sept. 1, I was expecting everything to happen in one ween and everything would go by real quick, but then I realized that it was just the beginning of when coaches could reach out," D'Andrea said.
It helped that he put on a strong performance at the NLF Fall Invitational which, coupled with the My Lacrosse Tournaments Fall Classic, brought out a record-shattering 339 college coaches to Farmingdale State College on Long Island. It was there that D'Andrea played his way onto the Friars' radar, which kickstarted his recruitment.
"(Providence assistant coach) Coach (Matt) Francis texted me to set up a visit after that weekend," D'Andrea said. "Every sideline was absolutely packed at the NLF event, and I feel that when I'm in a bigger spotlight, I can perform a little bit better. I visited Providence and talked to them over the phone, and they made me feel welcome and at home. I really enjoyed how much they were into it and how they had such high energy."
For the Friars, adding to their Leading Edge pipeline meant securing the services of a top-flight goalie with plenty of big-game experience. D'Andrea, who started as a sophomore for CBA, is a high-level athlete with quick hands who commands the defense well, and he has continued to improve every year.
"There aren't many goalies in the class who are as well-rounded athletically like Noah is," Leading Edge director Chris Roy said. "He has a habit of making very difficult saves look easy, and his play has ascended every year that he's been with us. He has tremendous potential and has the skillset to be an impact goalie for (Providence head coach) Coach (Chris) Gabrielli. Providence is also an excellent school that fits him well academically, and I think he'll be able to do great things as a Friar."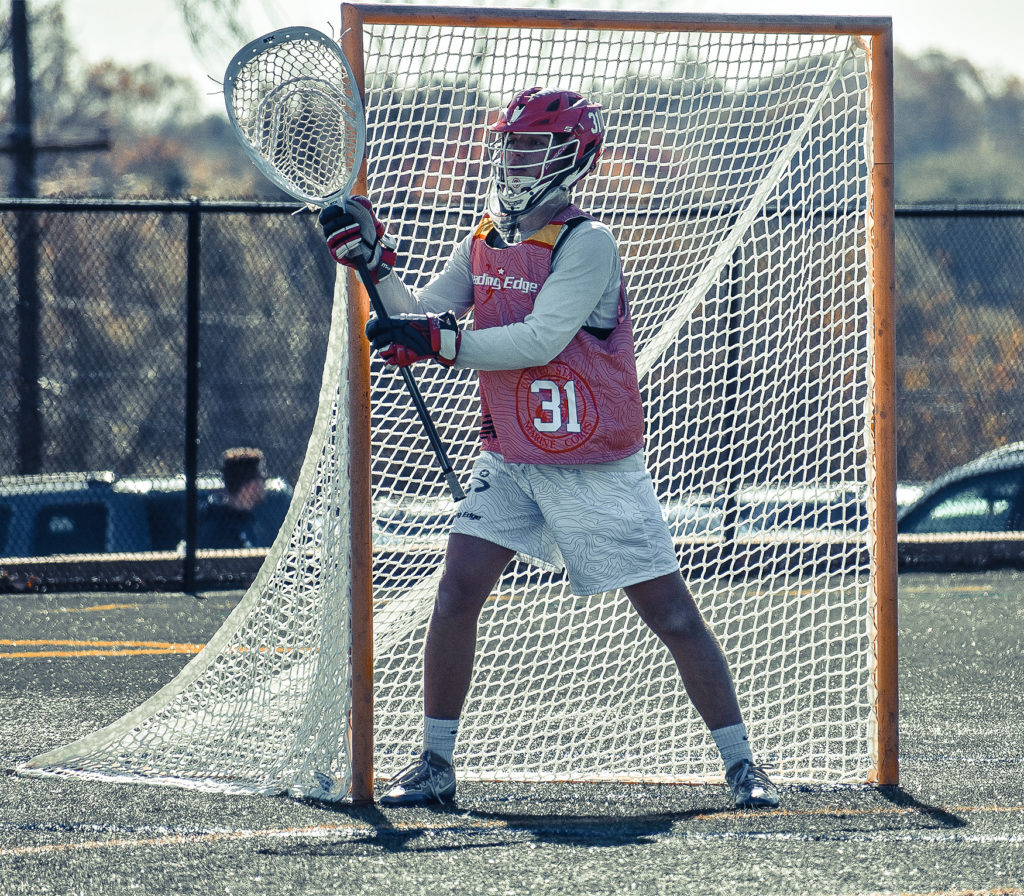 D'Andrea was a little bit taken aback when he first joined Leading Edge in seventh grade, particularly after Roy worked the '21 group incredibly hard in the spring of their eighth grade year. Despite that, he knew what he'd signed up for, and instilling that work ethic has led to some special things for the '21s.
"We performed really well after that spring, and we kind of understood where he was coming from after that. We knew that the hard work and discipline would pay off," D'Andrea said. "I like that at Leading Edge, everyone on the field is playing to a certain standard. There isn't anyone on the field that's not an elite player, and it's that way with the teams that we play against, too."
Count the newest Friar among those elite players.