LE '21 Griffin Kology Commits to Richmond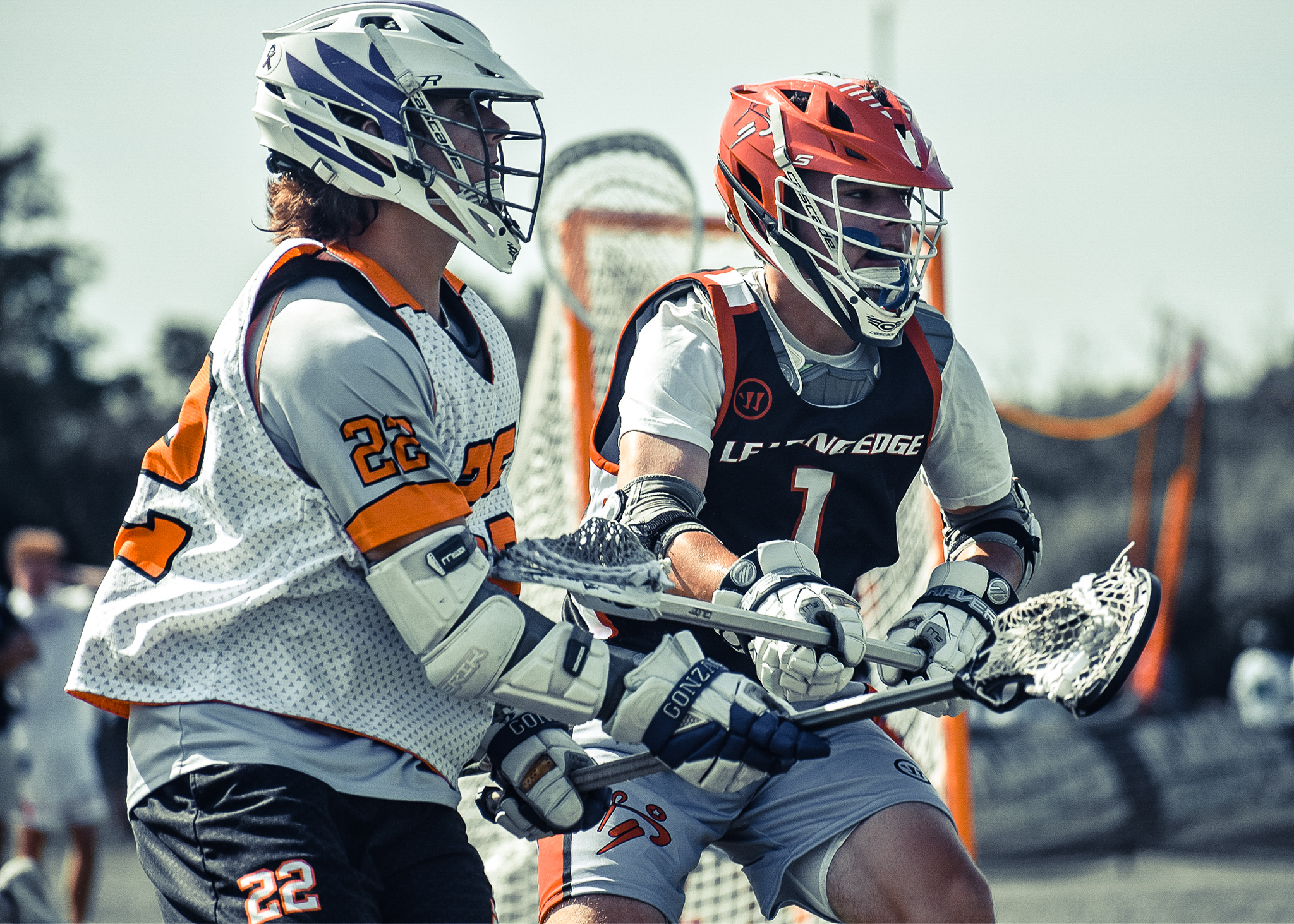 2021 | Richmond | Chatham
Follow Leading Edge on Instagram, Twitter and Facebook. 
Give Griffin Kology credit for diving headfirst into a position change, but looking back at it, maybe the timing could have been different.
The Leading Edge 2021 defenseman by way of Chatham, then a midfielder, decided to go to a showcase as a defenseman to officially kickstart his career as a defenseman.
It could have gone better for Kology, who initially transitioned from being an offensive midfielder to a defensive middie before picking up a pole.
"Maybe it wasn't the smartest choice to do that," Kology said. "At the showcase, I was getting beat and I was just thinking, 'oh my gosh, defense is so different.'"
"It took a little longer for me to get used to guarding guys at X instead of up top," Kology continued. "Guys were faster and shiftier, and it definitely took an adjustment period."
That's kind of hard to imagine considering where Kology is today. It was during his freshman year at Chatham that he switched to defense, and it wasn't until of the first summer tournament that he took to the back end for Leading Edge. Less than two years later, he committed to one of the fastest-rising Division I programs in Richmond, where he'll join LE '19 alumnus Jack Fabean (Manasquan). He's the third player in Leading Edge history to choose the Spiders after Fabean and '15 Teddy Hatfield (Morristown-Beard), who holds school and Southern Conference career records for goals (123), assists (102) and points (225).
"I liked the idea of a smaller school, and Richmond is definitely a smaller school," Kology said. "I wanted to go further away from home, too, and the academics are great. The lacrosse team is on a roll and will continue to grow, and there's so much upside there that it felt like a great choice for me. I wanted the warmer weather and to see a different part of the country. The players and coaching staff were just over-the-top generous, nice and well-rounded people, too."
"Richmond had always been on my radar," Kology added. "I wanted to take visit to different types of schools to make sure that I made the right choice. I visited in October and loved the campus and the tight feel of the campus, then I visited again in March and had a great time. They're really blossoming as a team and it's exciting to know that I'm going somewhere where the staff is great but will always push you hard."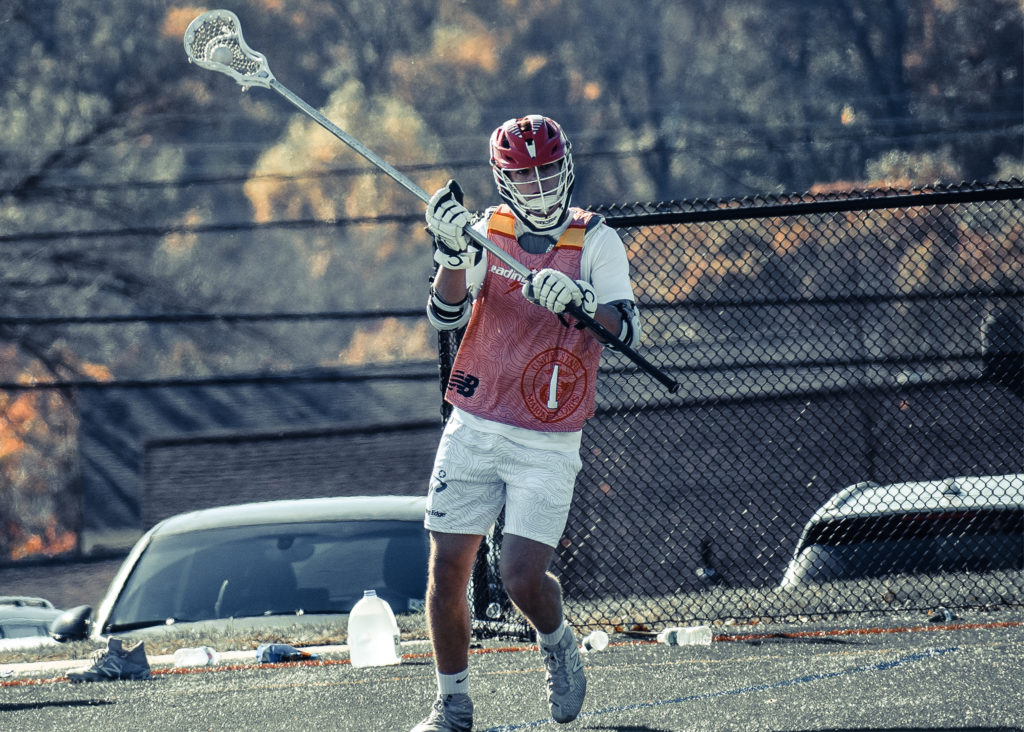 Kology, who plans to follow in his father Kevin and brother Kyle's footsteps by studying business, came back to the family lineage by switching to defense. His twin sister, Lara, also plays defense, and older brother Kyle, a '17 Leading Edge alum, will be a four-year starter at Virginia, where he won a national championship with the 'Hoos a year ago. Predictably, having an older brother who's gone through the recruiting process and the rigors of Division I life has its perks, and it had a significant impact on the younger Kology.
"He's helped me out a ton with drills on how to get better, but he's also talked to me about how much I should be practicing and how much it takes to play at the Division I level," Kology said. "I've also been playing Leading Edge since fourth grade, and the Roys (Chris and Tim) and the coaching staff have definitely changed me for the better. They've helped me out so much, but they've also told me what it takes to be at the Division I level and what it takes to play. They've done so much for me and I can't thank them enough."
Richmond's getting a good one, too. Kology embraces the physicality required to be successful as a defenseman, and he fits in perfectly with the Spiders' system. He's the type of defenseman who excels off the ball as much as he does on it, and he's usually the one tasked with making sure everyone else is in the right spot. It's that type of intelligence and IQ that will help him thrive at the next level.
"The fact that Griffin is two years removed from being a midfielder and is now committed to an outstanding Division I program as a defenseman is really incredible, and it's a testament to the hard work that he's put in, as well as his physical and mental skillsets," Leading Edge director Chris Roy said. "He's so smart off the ball and he's a terrific on-ball defender, and as a result, he has a knack for making plays that other defensemen can't. (Richmond) head coach) Coach (Dan) Chemotti is one of the best coaches in the country and he landed a good one, and I'm excited to see what Griffin can do as a Spider."
Seems like Kology's future on defense is a bit brighter than his first crack at it was.