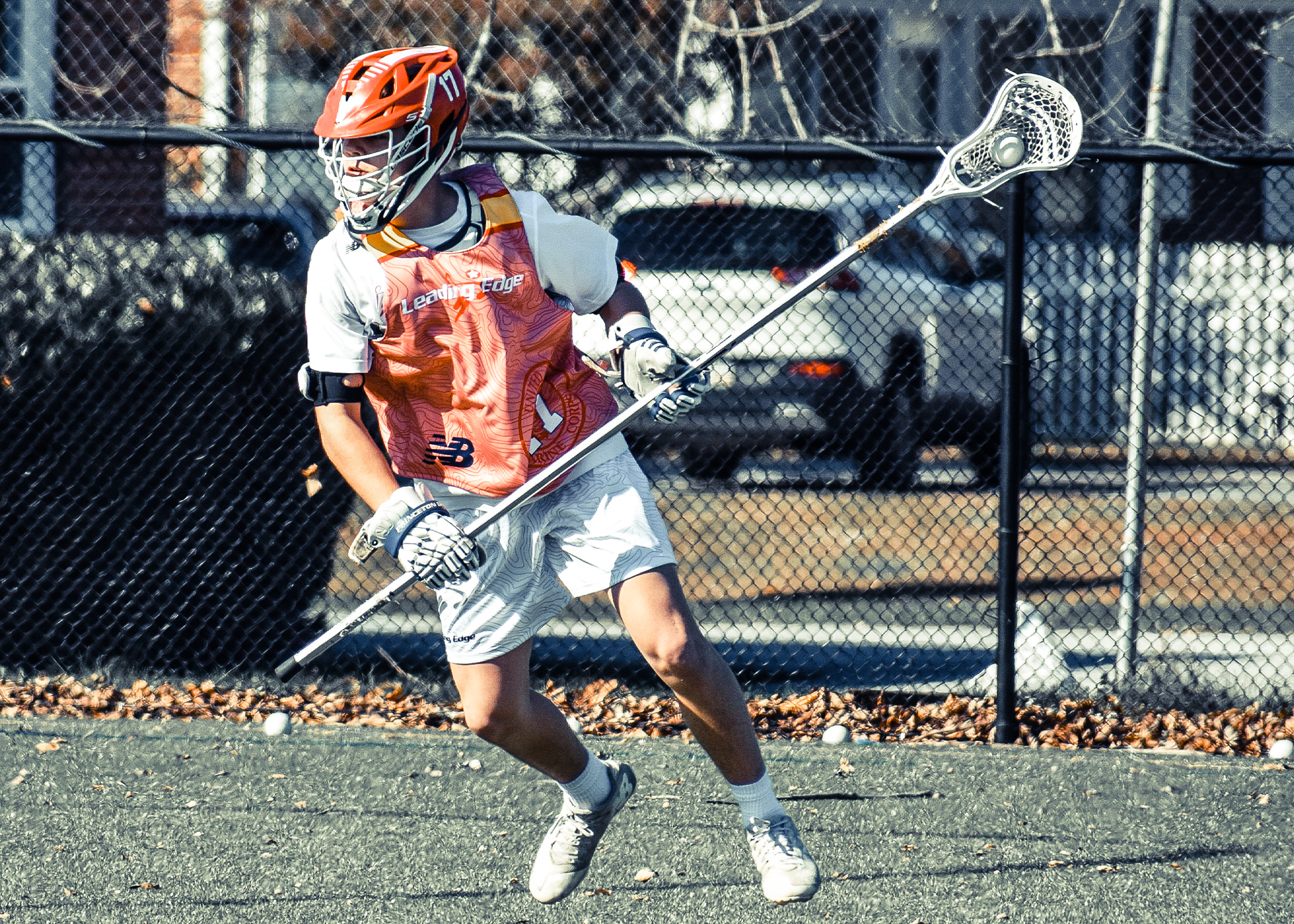 2021 | Providence | Princeton Day
Follow Leading Edge on Instagram, Twitter and Facebook. 
It's hard to imagine now with the way that he plays, but Gibson Linnehan wasn't always the flashy LSM that he is today.
As a matter of fact, he wasn't an LSM at all, and when he first picked up a pole, he wasn't quite sure what to do.
"I first picked up a pole in sixth grade," said the Leading Edge 2021 and Princeton Day pole. "I have a hockey background and have played my whole life, and I just kind of realized that scooping up ground balls was basically the same as stickhandling a puck. Because of that, I got to be pretty confident and pretty good at running through traffic to get the ball, get out in transition, shooting and scoring."
This year was the first year that Linnehan didn't double dip on his fall lacrosse schedule with club hockey, preferring to focus on the former in order to maximize the recruiting window in the month of November. With the initial flurry of commitments coming shortly after Sept. 1, when Division I schools could first reach out to prospects, Linnehan admitted that he felt some trepidation about where he was in schools' pecking order.
As it turns out, though, there wasn't much to worry about, because every time he visited Providence, he came away just as impressed as he was the first time that he stepped on campus. The combination of academics and lacrosse immediately appealed to him, and every visit reinforced his initial love for the school. He became the 13th Leading Edge 2021 to commit, all to Division I schools, and he's the third to choose the Friars after goalie Noah D'Andrea (Christian Brothers Academy) and midfielder Will Ferraro (Seton Hall Prep). They'll join fellow Leading Edge products in '18 goalie Michael Harris (Ridge) and '18 attackman Bryce Kirkwood (Ridge) on campus, continuing a strong pipeline from New Jersey's finest to Providence.
"It's a big campus, but it feels small, which makes you feel at home," Linnehan said. "The coaches were awesome and a major reason why I committed there. They made you feel like you could play for them, and it drew me in and I'm really happy to be committed there. All of the schools that I looked at were very similar, but Providence's sports medicine and they way they treat their athletes really stood out. The facilities with massage chairs, nap pods, Epsom salt baths and things like that are really cool to have. I also liked how the turf, locker room, dorms and business building are right next to each other."
Linnehan hopes to follow his father's lineage through studying business. Jim Linnehan worked on Wall Street and is now a financial adviser in Princeton, so getting into a similar field has been on the younger Linnehan's mind for some time as he aims to become a stock broker or potentially work with startups.
Meanwhile, he'll be tasked with making plays all over the field for the Friars, something that he's consistently done for Leading Edge. Director Chris Roy expects Linnehan to be able to excel all over the field for Providence, particularly as an LSM who can get up and down the field and thrive in the shot-clock era.
"There aren't many poles that I've seen that have better stick skills than Gibson," Roy said. "It's incredible. His knack for getting ground balls out of a scrum and making his way through traffic might be second to none in his class. His hockey background really helps him in that regard, and he's also put in significant effort to improve his overall game. He's never been the biggest guy, but he finds ways to impact the game all over the place. Providence is a great fit for him, and I'm really excited to see what he can do at the next level as he joins Noah and Will as Friars."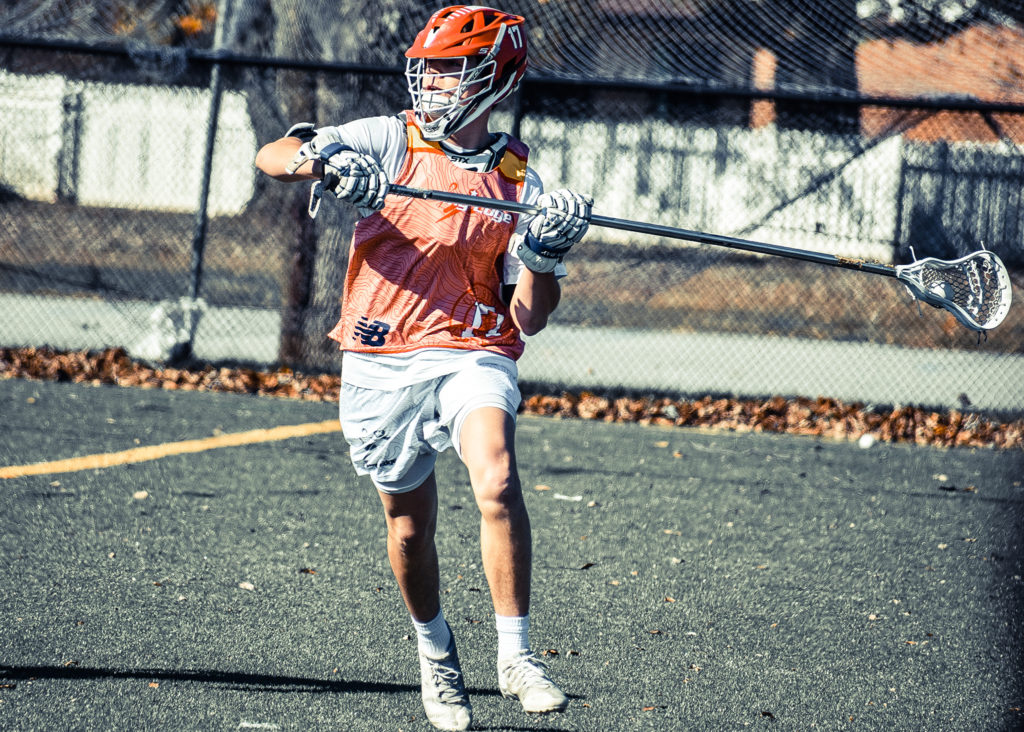 Even though all three went through their recruitments separately, there's still a feeling of excitement to be able to go play at a strong Division I program with a couple of friends in tow.
"We never really talked about it and they made their decisions, and the coaches didn't really bring it up either because they wanted my process to be about me, but I'm definitely happy to go to a school with friends from Leading Edge," Linnehan said. "Everyone says going to college is nerve-wracking at first, so it'll definitely be fun to have people that I know and to play with them."
Good news for the Friars, not so great news for everyone else.