2020 | Cabrini | Hunterdon Central
Follow Leading Edge on Instagram, Twitter and Facebook.
Cory and Colin Dobrosky have played against each other in a handful of pickup games and scrimmages, but they've never played on different teams for an entire season.
There was a bit of time where there was a slight possibility that they'd end up at different colleges, because going to the same school can be a little tricky at times. They wanted to attend the same college, but it's not always that easy.
Ultimately, though, it worked out, and the twin Leading Edge 2020 and Hunterdon Central brothers will continue to be teammates for four more years. They both recently committed to defending Division III national champion Cabrini, a school that was able to check off all of the boxes for the brothers. It's less than a 90-minute drive to campus, and they'll be able to pursue their dream of studying finance and business at a smaller campus with around 1,500 students.
"Our older brother went far for college, so we were looking for a really close school," Colin said. "I felt like it was a good fit for my family and I. It's a good fit academically for my brother and I."
"We were mainly looking for a package deal," Cory said. "If the worst came to worst, we wouldn't have gone to the same school, but it ended up working out. Cabrini is coming off of a national title and they had a great year, and we wanted to be able to compete for a national championship as well as getting a good education."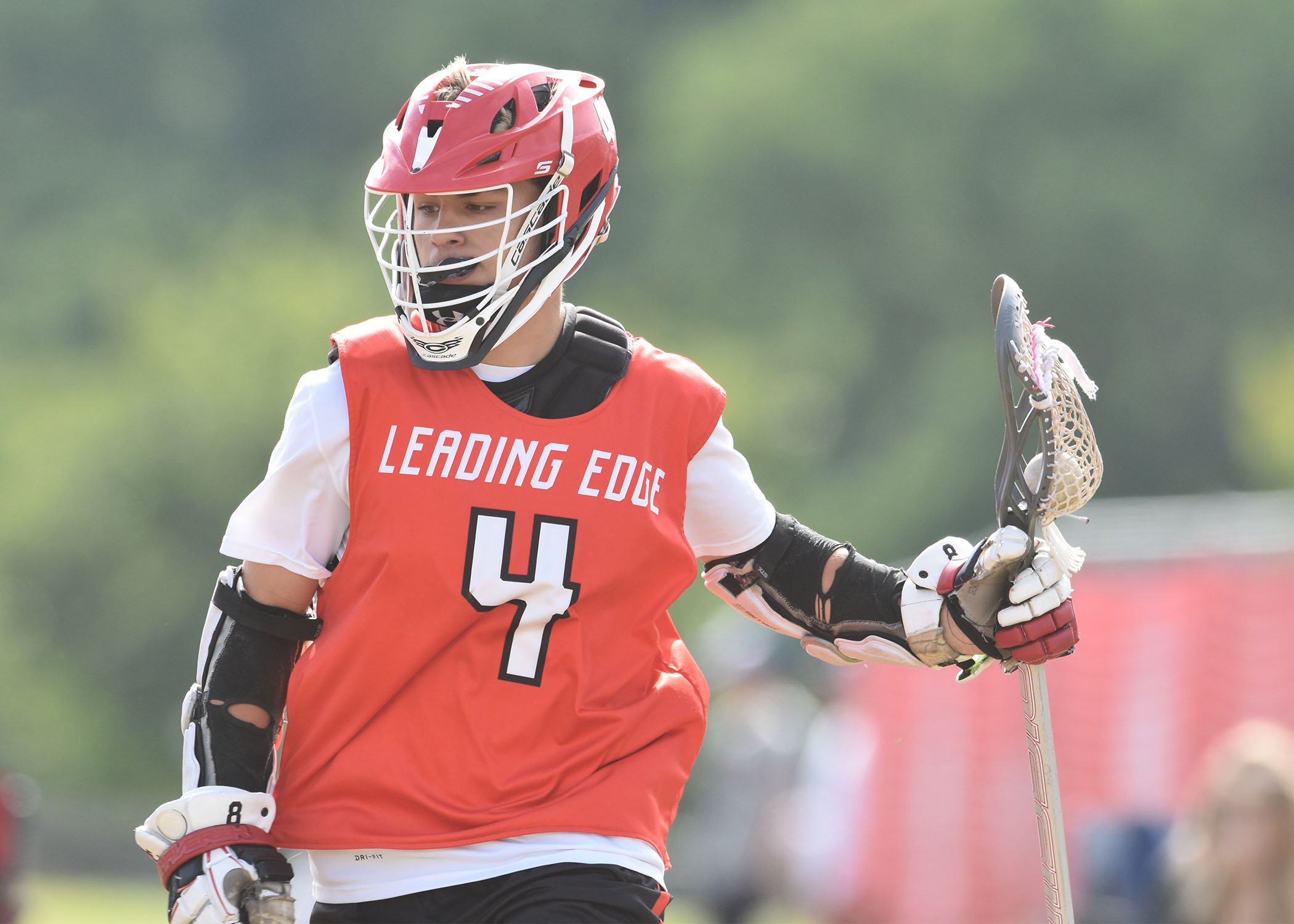 The twins became the 12th and 13th Leading Edge 2020s to commit and the first two to a Division III school. It's a team that ranks among the country's elite and has an eye on winning this weekend's National Lacrosse Federation Club National Championships, and playing on that team helped the two develop at a rapid rate. Colin is the bigger outside shooting threat who has the ability to find dead spots in coverage, while Cory is more likely to dodge and feed.
"I've really enjoyed playing Leading Edge, especially this summer with my teammates," Colin said. "We get to play against the best kids in the country and I'm not looking forward to it coming to an end."
"I've learned that when you're playing good competition like we do at Leading Edge, you can't just not play well," Cory said. "You need to be more consistent when you're playing the best.
Their development has been evident for Hunterdon Central, too. Cory paired 23 goals with 23 assists, while Colin pocketed 20 goals. When so many of their teammates were committing to top schools, the two focused on staying the course, and it paid off in the long run with the commitment to the national champs.
"We're incredibly excited for Cory and Colin to have found an excellent school for them to develop both on the field and in the classroom," Leading Edge director Chris Roy said. "The reigning national champions are going to be competitive every year, and I think that Cabrini is the perfect smaller school for them to be able to accomplish everything that they want to do. We're pumped to watch them in action in Radnor."
Where they'll get to continue their streak of being on the same team.