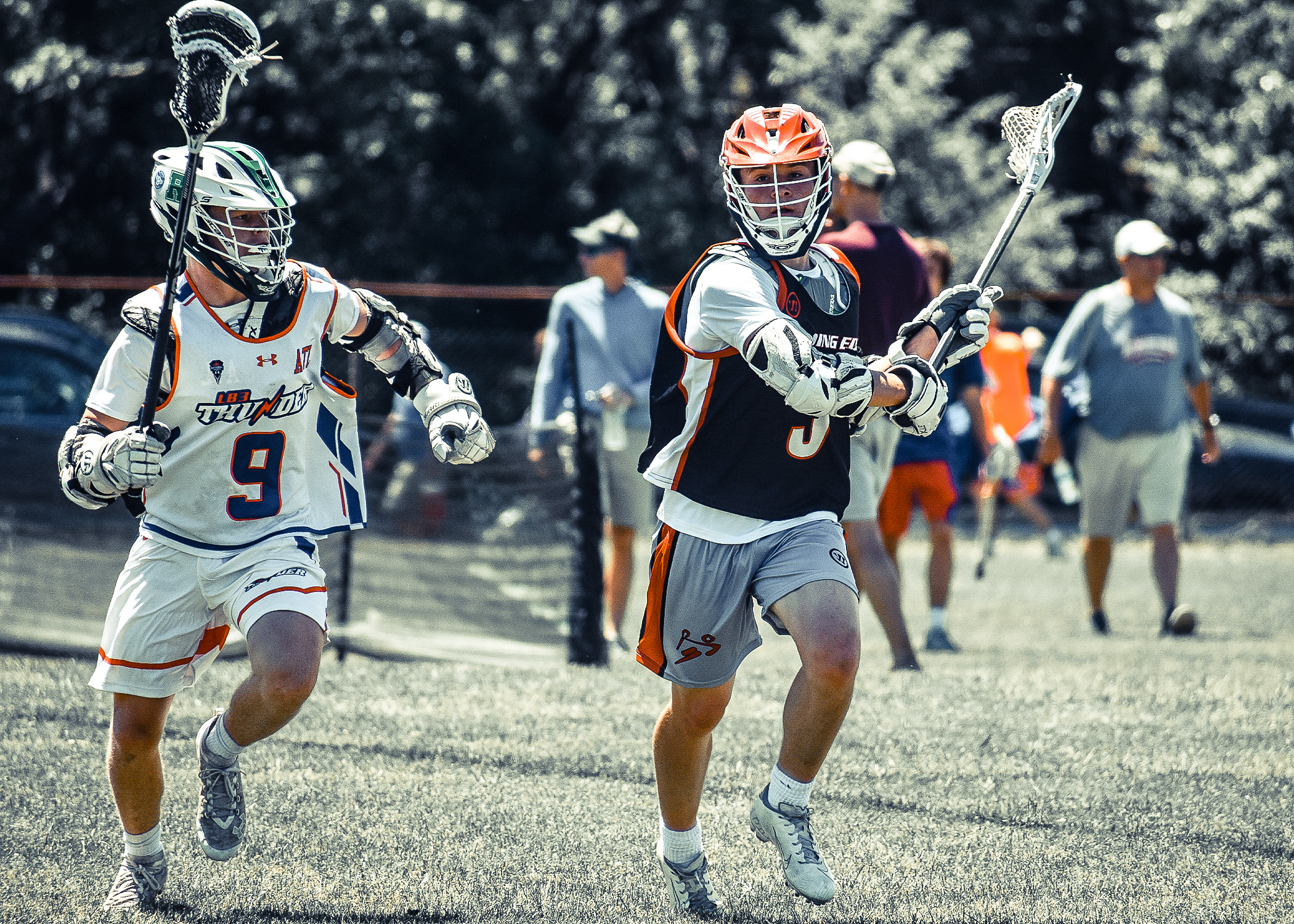 2021 | Robert Morris | Sparta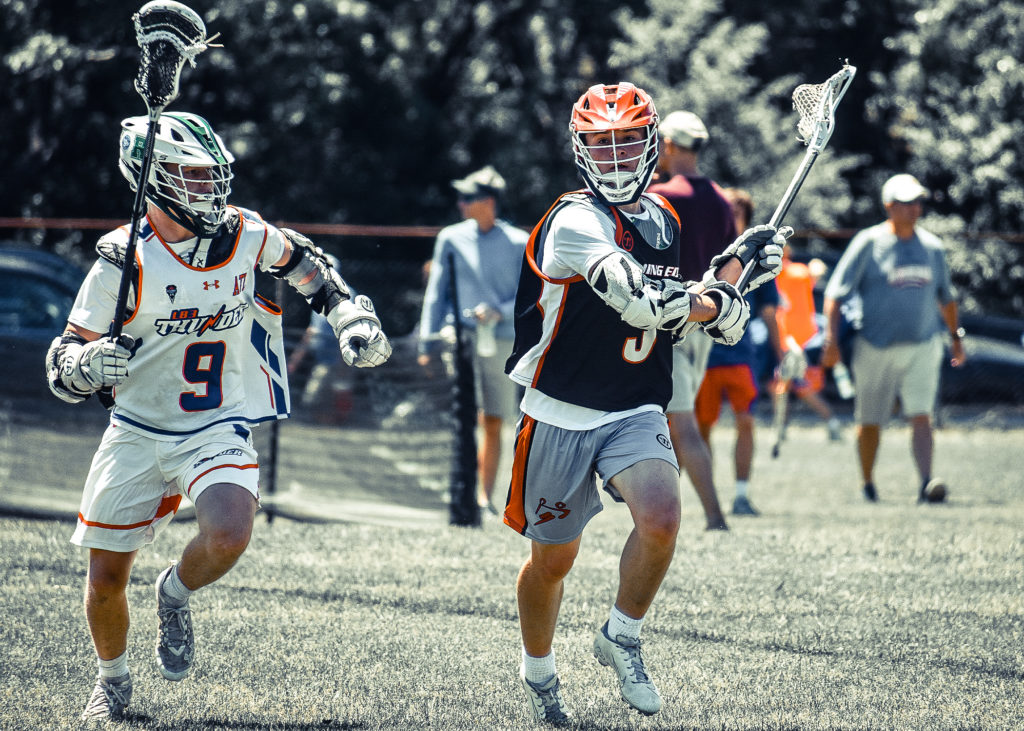 Follow Leading Edge on Instagram, Twitter and Facebook. 
The interest came as soon as permitted by the NCAA contact regulations for Division I schools for the 2021 class, but it took a while before everything came to fruition.
When Sept. 1 finally came around, opening the floodgates across the nation for '21s, Leading Edge 2021 midfielder Brendan Cina started getting attention from schools. One of those was two-time defending Northeast Conference champion Robert Morris, and while Cina was receptive to the interest, he was dialed in to Sparta's football schedule.
A true multi-sport athlete, Cina piled up an impressive 645 yards and six touchdowns on 46 receptions as a dynamic slot receiver, and he also returned punts and kicks. His ability to break tackles and gobble up yards after the catch out of the slot mirror his shiftiness and quickness in the open field as a midfielder, and that athleticism made him an intriguing recruit when the time finally came.
"Robert Morris called me on Sept. 1, we were always in touch and I kept trying to find a way to get out there, so it pushed the recruitment back a bit," Cina said. "When I finally visited, I just felt like it had everything. It was the right size, the right people and the right team. I felt like I could definitely see myself going there. I thought it was a nice campus and it's close to Pittsburgh, which is cool."
Cina didn't wait much longer to commit to the Colonials, becoming only the second player in Leading Edge history to pick RMU. He'll join '19 Liam Rosenthal (Central Bucks East, Pa.) on the team when he gets there, and the two will be tasked with continuing the Colonials' recent success. Cina is the 11th Leading Edge '21 to verbal, all to Division I schools.
"I chose Robert Morris because I really love (RMU head coach Andrew McMinn) and players," Cina said. "The players were so great to me during the visit. I watched a practice and they went hard, but they were still fired up after practice. I wanted to go somewhere with high energy, and the players were very nice and accepting. I liked the smaller school setting with smaller classroom sizes. I think it'll help me focus more on my education, and RMU also has a five-year MBA plan, which was very enticing to me. I've thought of going into business since my freshman year. It's always been interesting to me to see how everything works."
Cina will head into college at a perfect time for an explosive two-way midfielder. The shot-clock era fits him like a glove, and he's the type of player that brings championship-caliber intangibles to a team. Leading Edge director Chris Roy sees an ideal match between Cina and the Colonials, one that should help Robert Morris continue to challenge for championships.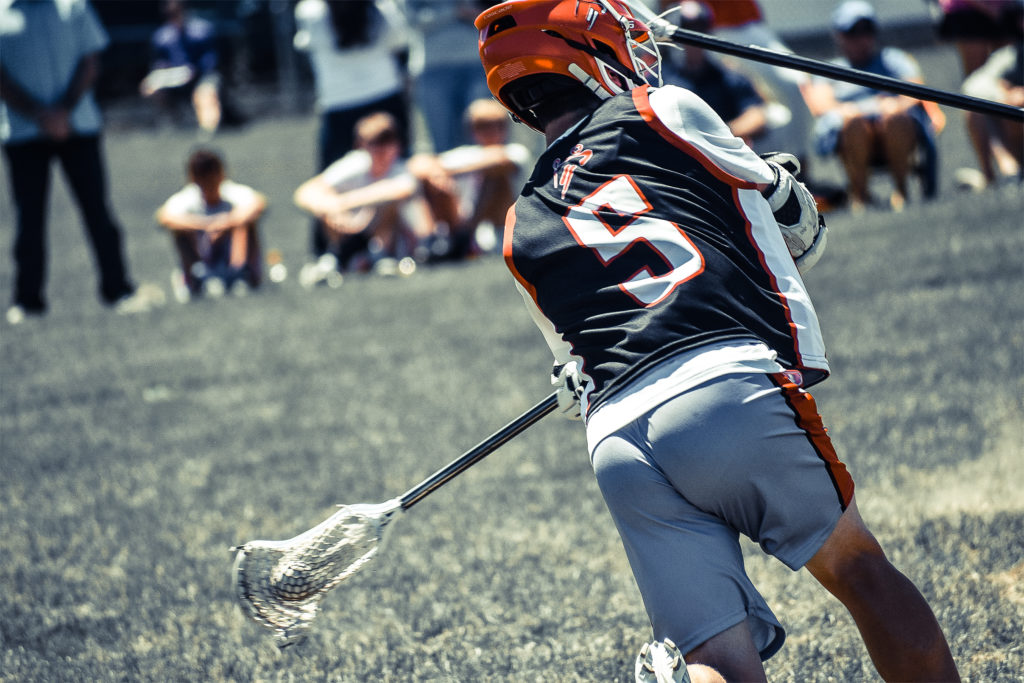 "Brendan has improved his game tremendously in his time at Leading Edge, which is a direct result of his work ethic and desire to constantly improve," Roy said. "Playing against the top competition has helped him understand the game better, and he's put in the time to improve in all facets of the game. He's been an integral part of the success that the Leading Edge '21s have had, and it's exciting to see him end up at a great school like Robert Morris. He fits in well with what Coach McMinn wants to do, and he'll be an invaluable contributor all over the field. We're excited to see what he can do as a Colonial."
Cina joined Leading Edge in seventh grade and never looked back. Like everyone else, he had to raise his intensity to match the program's standard, but once he did, he knew it was the right move for him, one that would eventually lead him to play Division I lacrosse.
"The Roys (Chris and Tim) changed how I played very lacrosse," Cina said. "They're very intense, but they're caring for you no matter whether you're in middle school or about to commit. They're trying to elevate your game and push you to another level, and they made me a much better player."
One that will suit up for a championship-caliber program.
Leading Edge 2021 Commitments
Brandon Bergner, attack/midfield, Kent Denver (Colo.) – Brown (Commitment story)
Sebastian Birse, defense/LSM, Westfield – UMass (Commitment story)
Henry Blake, goalie, Brewster Academy (N.H.) – Ohio State (Commitment story)
Mason Bregman, attack, Lenape – UMass
Brendan Cina, midfield, Sparta – Robert Morris
Noah D'Andrea, goalie, Christian Brothers Academy – Providence (Commitment story)
Will Ferraro, midfield, Seton Hall Prep – Providence (Commitment story)
Cal McPherson, midfield, Pingry – Holy Cross (Commitment story)
Kevin Parnham, defense, Pingry – Penn State (Commitment story)
Logan Peters, attack, Wall – Rutgers (Commitment story)
Colby Plotts, LSM, Sparta – Utah (Commitment story)
Zander Valentini, defense, Benjamin (Fla.) – Brown