2021 | Brown | Kent Denver
Follow Leading Edge on Instagram, Twitter and Facebook. 
Brandon Bergner thought that everything would change for him on Sept. 1.
The Leading Edge 2021 attackman by way of Kent Denver (Colo.) put together a strong summer for Leading Edge, and Sept. 1, the date which Division I schools could start contacting the junior class, was going to be the defining day for him.
Until it wasn't.
"I got a few texts from good schools on Sept. 1, but I was a little discouraged overall," Bergner said. "I just kept working hard at home and when fall came around, everything came together as I got more comfortable in the fall. I started to get a lot more attention after the fall, and I didn't realize how overrated that Sept. 1 day was. I thought it was going to be the be-all, end-all, but it just goes to show that if you put in the work, you're going to get results."
Bergner's ultimate goal was to play in the Ivy League, and after an incredibly strong fall, the 6-3, 195-pound sniper found himself in high demand from some of the top schools in the country. Once he trimmed down his list, he couldn't stop focusing on one school.
"I would say that I'm a good student, but the one thing that has always been the root of my success is my hard work," Bergner said. "I wanted to do something special and I thought that an Ivy League school would be a great platform. Once the Ivies came round, it became pretty clear to me that the Ivy League was where I wanted to be."
So much so that Bergner committed to the Bears, becoming the fifth LE '21 to verbal, all to Division I schools. He's the second player in Leading Edge history to select Brown after 2017 alumnus George Grell (St. Peter's Prep/Taft), a second-time All-Ivy League selection in 2019.
"Once I visited, I found that Brown's combination encompassed everything – socially, academically and athletically – that no other school had. It was a really good balance of everything and I just fell in love with it. Brown had everything that I loved," Bergner said. "I want a really good college experience and a really good lacrosse experience, and I thought that I could relate to the guys at Brown.
Bergner joined Leading Edge last summer and, as is the case anytime you're playing with a new team, required a bit of an adjustment period. While he showed flashes throughout the summer, he wasn't as consistent as he'd like to be against Leading Edge's rigorous schedule, and he knew that he had to make big changes if he wanted to play at the highest level. Turns out that's a powerful motivator.
"I wasn't content with the results and I knew that I needed to work to get there," Bergner said. "I knew that if I got better athletically, the other stuff would fall into place. I got in the weight room and worked with a speed trainer, and I'd get up at 5:30 to get stuff done before school."
That work paid off immediately once November rolled around.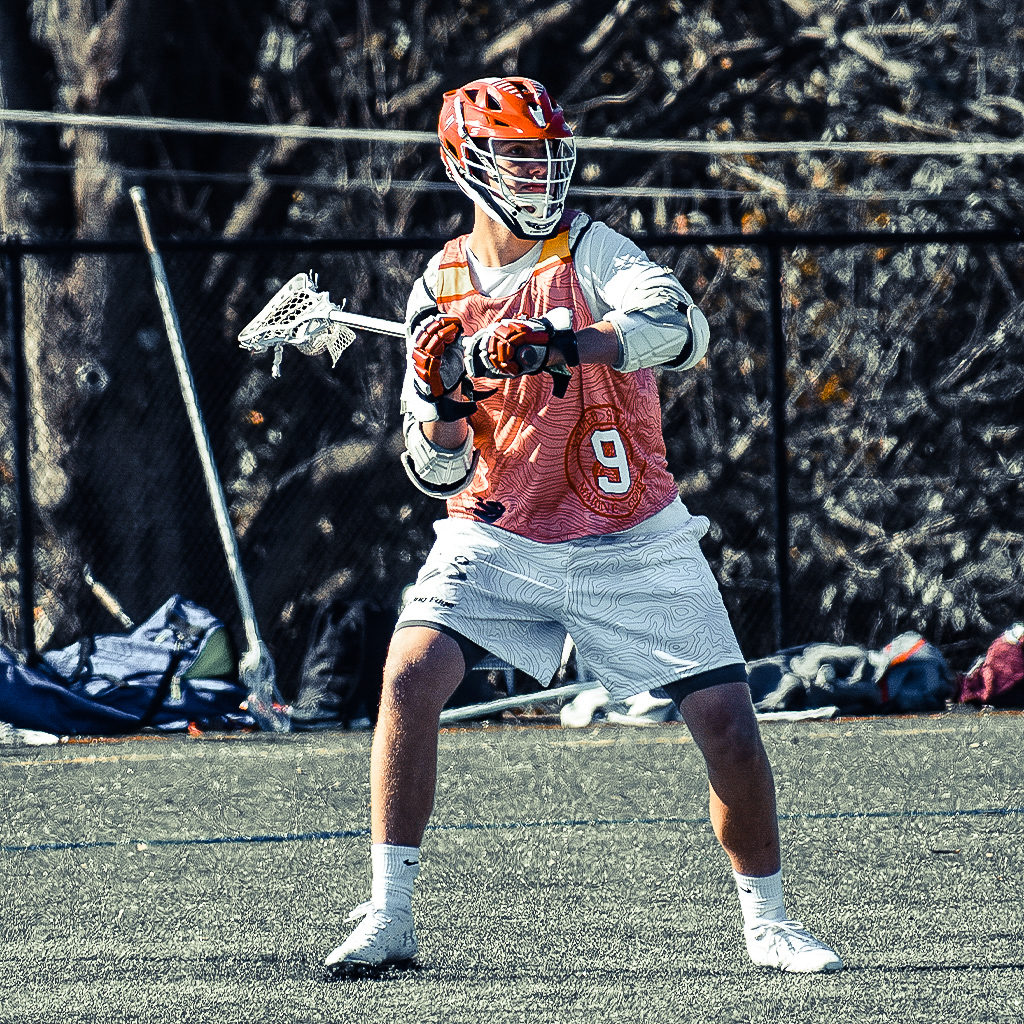 "I remember on one of the first plays, I came out of the box with the ball and saw a big LSM covering me," Bergner said. "Last summer, I might have tried to split dodge and move the ball, but I just thought, 'I'm going to run through this kid,' and at that moment, I just trucked him. It made me feel like the hard work paid off. I could run for longer without getting out of breath and I was more agile."
"My transition definitely took some time," Bergner continued. "Before the summer, I wasn't sure if I'd do it, but I thought that if I really wanted to do this, it was something I had to do. (LE '21 teammate) Calahan McPherson really took me under his wing and showed me the ways. I stayed at his house for a week and started to feel comfortable. Then this fall, I felt like I was playing with some of my best friends and having a good time instead of being so tense and feeling like I had to prove something."
There was a noticeable difference, and it came as no surprise to Leading Edge director Chris Roy that Bergner became such a hot commodity.
"It's not easy to make a difficult transition like that, especially coming across the country to play with and against the best players in the nation," Roy said. "Brandon took some time, but you could always see that he was close to breaking through. He really put in a ton of work to get ready for the fall and came back a new player, one that could take games over on a consistent basis. It's awesome to see his hard work pay off with a commitment to one of the best schools in the world, and (Brown head coach) Coach (Mike) Daly was smart to have Brandon be a part of his class. We're incredibly excited to see what he can do as a Bear."
Leading Edge 2021 Commitments
Brandon Bergner, attack/midfield, Kent Denver (Colo.) – Brown
Sebastian Birse, defense/LSM, Westfield – UMass (Commitment story)
Henry Blake, goalie, Brewster Academy (N.H.) – Ohio State (Commitment story)
Kevin Parnham, defense, Pingry – Penn State (Commitment story)
Colby Plotts, LSM, Sparta – Utah (Commitment story)